Tour Details
Tour Description
The vibrant
Markets of Istanbul
, brimming with fragrant spices and crisp vegetables, are a gem of the eastern Mediterranean. The local fertile agriculture and a tradition of market-oriented shopping can be experienced in historic covered bazaars and modern neighborhood street markets. During this 3-hour Istanbul Food Tour, we will explore the 17th-century Spice Bazaar before hopping across to the Asian side to the lively food markets in Kadikoy.
Bazaar Sights, Scents, Tastes
We'll start off by immersing ourselves in the sights, scents, and tastes of the Spice Bazaar. Heaps of mint tea, fragrant saffron, and smoky Urfa pepper sit next to silk pashmina scarves and copper coffee pots while vendors call out and offer samples of Turkish Delight. We'll sample the distinctive flavors of the bazaar from shops selling spicy pepper and aromatic herbs, fresh-roasted nuts, and dried fruit. Meanwhile, our docent will explain the connections between the history of the market and Turkish cuisine, providing a greater perspective on the aromatic wares on display.
Markets and Gastronomy Across the Bosphorus
Crossing the Bosphorus Strait by ferry to reach Kadıköy, we'll explore this neighborhood's bustling market street. Bursting with briny air and color, this market pulses with the throaty hum of fishmongers, gourmet food shops, butchers, fruit vendors, and more. Here is where we'll dig into the intricacies of Turkish gastronomy. We'll linger at a few of the more unusual stops, including the pickle shop, where anything that can be is pickled. We can also visit local delis and bakeries, perhaps tasting tart pomegranate sauces, syrupy Turkish sweets, cake-like cheese helva, and sour sumac juice.


Istanbul Food Tour
Having tried new tastes, we wrap up with a cup of Turkish coffee done the traditional way. At the end of this walk, we will have a basic understanding of the richness of Turkish cuisine, and will easily be able to select among diverse restaurants of the city and order meals. By learning about the abundance of Turkish cuisine and the communities of markets and bazaars, we will come away with a better understanding of the rhythms of life in this complex city.


Note: The cost of this tour includes tastings from different stores in the markets. There is ample opportunity to buy food to take home, some of which can be vacuum-packed for travel.
FAQ
Can this tour be adapted for vegetarians or celiacs?
Yes, please indicate any dietary restrictions in the tour notes and your expert guide will adapt the tastings accordingly.

What is included in the tour?
Various food tastings are included during the tour from sweet to savory. Ferry tickets to cross over to Kadıköy are not included. Your expert guide will help you purchase these during the tour.

Where does the tour begin and end?
The tour begins at the Spice Bazaar (on the Historic Peninsula) and ends at the Kadıköy Market. Your expert guide will provide you with instructions on returning to the Historic Peninsula or to another destination at the end of the tour.

Is this tour suitable for clients with mobility issues?
This tour is not walking intensive. The Spice Market is accessible to visitors in wheelchairs, however, the ferries and the Kadıköy Market are more challenging. If you have mobility concerns, please contact us to discuss the best option for your needs.


Where You'll Start
Tour Experts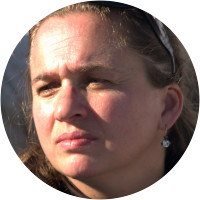 An architect by training, Aylin studied the conservation of historic structures in Turkey, Italy, and the UK. She practiced architectural conservation for thirteen years in her own office, and later became the manager of the Turkey Cultural Heritage Project conducted by The Ministry of Culture and World Bank. Eventually, her passion for travel and food led her to write on the latter, and since 2003 she has written a weekly food column at Cumhuriyet, a prestigious national daily. She contributes to various food magazines and was a jury member of the Slow Food Award 2000-2003. Aylin contributes to Terra Madre and Presidia projects as the leader of the Ankara Convivium. Additionally, she consults for Channel 4 and appeared in the Istanbul episode of 'Food Lover's Guide to the Planet,' a documentary by Gourmet and broadcast by National Geographic TV. She won the Sophie Coe award on food history in 2008 for her article "Poppy: Potent yet Frail," presented previously at the Oxford Symposium on Food and Cookery where she has become a regular presenter. Lately she contributed to the Food Cultures of the Word Encyclopedia entry on Turkey and is the curator of the Culinary Culture Section of Princess Islands' City Museum. She is happy to unite her expertise in archaeology and art history from her previous career with her unbounded interest in food culture.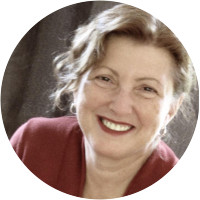 Having lived the "best 20 years of her life" as a magazine editor for two lifestyle and decoration magazines, Vizyon and Vizyon Dekorasyon, Hulya knows the Istanbul lifestyle by heart. During those years, she developed an irreversible interest in food and invested her time extensively on it - food became an inseparable part of her life. She read and wrote on food culture, as much as she cooked and shared the fun with family and friends. Her major network TV show, "Lezzet Yolu", was the first program to combine cooking with different facts on food. She also contributed to various magazines, such as The Guide Istanbul, and has continued to write on food for an art magazine, Milliyet Sanat Dergisi, for the last 12 years. Hulya was the field coordinator of the Istanbul episode of "Food Lover's Guide to the Planet", a documentary for Gourmet magazine, broadcast by National Geographic TV. She is the Istanbul correspondent of Chicago-based Passport Newsletter, has published a book called "Dilim Gülümsüyo!" on food culture, and is working on a second book. She also teaches magazine editing at Bilgi University.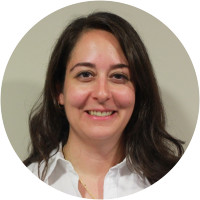 Banu Özden is a graduate of Business Administration from Clark University in Worcester, MA. She started her career at Bertucci's Brick Oven Ristorante in Boston, as the kitchen manager. She returned to Turkey and started working at Istanbul Culinary Institute as Director of Educational Programs. She continued her work at The Culinary Arts Center, where she worked on several projects promoting Turkish cuisine including a website, lectures and culinary trips. She has participated in several symposiums in New York, Oxford, Tours, Mexico City and Dublin where she talked about different aspects of Turkish cuisine. Currently she is an instructor at culinary arts departments of İstanbul Medipol University, teaching history of Turkish cuisine, and a student of Sustainable Tourism Management Master's program at the prestigious Bogazici University. She is also writes her own blog called Spoon in My Pocket where she talks about food and shares recipes. She has been designing and leading walking food tours around İstanbul and in gastronomy capitals of Turkey since 2009. She is a regular columnist for a bi-monthly food magazine called Food in Life.
Reviews can only be left by Context customers after they have completed a tour. For more information about our reviews, please see our FAQ.
We really enjoyed the Savouring Istanbul Food Tour with Hulya. She was incredibly knowledgeable, friendly and took us to many fantastic places to sample the food. She also had lots of general advice for our time in Istanbul. Highly recommended!
Sep. 26, 2022
She knew her Turkish foods and was very fun to talk to.
May. 24, 2022
Hulya was an excellent guide. I think we may have tasted almost every flavor in Istanbul! From the Spice Bazaar to the local markets of Kadikoy, Hulya made sure we had good experiences with the most authentic of Istanbul foods. Five stars to Context and Hulya. Thank you!
Apr. 25, 2022