Tour Details
Tour Description
Hiroshima will forever be scarred by the atomic blast it suffered at the end of World War II, making it a necessary place to visit to understand the incomprehensible degree of destruction wrought during the war. It is also, however, a lively city with a stellar food scene, excellent museums, and plenty of festivals. On this full-day Hiroshima excursion from Kyoto, we're joined by a local historian who will help us grapple with the destruction this city faced, as well as how it was rebuilt to become the thriving hub it is today. We'll visit the Hiroshima Peace Memorial Park and Museum and the Atomic Bomb Dome before grabbing a quick lunch and heading to Miyajima Island, known for its shrine, torii gate, and stunning views. This tour digs into the contrasts that define Japan—war and peace, urban development and serene nature, providing a fully fleshed out idea of what life is like in this important city.
Hiroshima Full-Day Excursion
We'll start our day early, meeting in the lobby of a hotel adjacent to Kyoto Station. Walking over to the station and hopping on our shinkansen (bullet train), we'll spend the ride getting acquainted with one another, as well as getting a historical overview of the city of Hiroshima. After we step off the train, we'll head over to Hiroshima Peace Memorial Park—once the political and commercial center of Hiroshima as well as home to 6,500 people. Hoping for eternal world peace, the park was established near the epicenter of the atomic bomb explosion in remembrance of the victims and as a memorial to peace. As we walk through the park, we will visit various peace monuments scattered about, such as Flame of Peace, Hall of Remembrance, Memorial Cenotaph, Children's Peace Monument, and Hiroshima Peace Memorial Museum—the latter of which we will enter to view artifacts ranging from belongings and photos of victims, important film footage, and historical records.


Finally, we'll pay a visit to the Atomic Bomb Dome. Originally the Hiroshima Prefectural Industrial Promotion Hall, the building and its distinctive dome were designed by Czech architect Jan Letzel in 1915. Because the bomb detonated almost directly above the building, the vertical support columns were able to withstand the impact of the blast; the ruins of the building were eventually converted into a memorial to those killed in the blast
Off to Miyajima Island
Having spent a few hours visiting the most important sites in remembrance of the horror that took place in the city, we'll take a quick break, getting some lunch with our guide (possibly the local specialty, Hiroshima-style okonomiyaki) before proceeding to the next portion of the tour: Miyajima Island. The word 'Miyajima' means 'shrine island,' named due to its association with its most famous site, Itsukushima Shrine. Built in 593, this UNESCO World Heritage site consists of 17 buildings and and a large torii gate, all of which appear to float on water during high tide. The torii gate and vermilion colour of the shrine is considered to keep evil spirits away. The island is considered as one of the 3 destinations that make up 'Nihon Sankei', meaning the top 3 scenic views of Japan. We'll spend some time navigating the island's serene, spiritual sights, getting an in-depth background of the shrine's religious importance, and the roles that Shintoism and Buddhism have played on the island and Japanese culture as a whole.
Take Aways
Heading back to the mainland, we'll proceed back to the train station, where we'll begin our return journey. We'll leave this walk with a deeper understanding of the history of Hiroshima, the terror and destruction that the atomic bomb wreaked upon the city, and how it revitalized itself into a vibrant, thriving city. We'll also get a taste of Japanese spirituality, visiting one of the nation's most famous shrines on Miyajima Island.
FAQ
Where does it start? Where does it end? You'll meet near Kyoto Station. The confirmation email will have the exact spot. After your busy day in Hiroshima, you will return to Kyoto with your guide and end the tour there.


Are train tickets included?
Your return bullet train tickets are included in your order and your guide will purchase them ahead of time. There will likely be additional entrance fees or public transport tickets that occur once you are in Hiroshima, so it's a good idea to have some local currency or a credit card on hand for these.
Is this tour suitable for children?
This walk is not a part of our official family program. Being 12 hours long and involving significant travel time and walking, this tour can be tricky to manage with children. For a day trip from Kyoto that is less time-intensive and more family-friendly, see our
Nara Day Trip
.
Where You'll Start
Tour Experts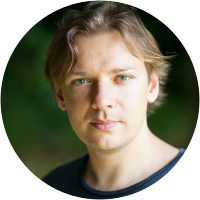 Marcin is a Ph.D. Candidate at Kyoto University, studying Folk culture in contemporary Japan. Marcin's Ph.D. studies are a continuation of his Master's thesis, which he also completed in Kyoto. His studies focus on the depictions of Japanese Otherworld and Buddhist Hell, but also usage of these traditional motifs in present-day Japan's culture and tourism. Marcin also has a Master's degree in Japanese studies from Warsaw University, Poland. There he specialized in Japanese folklore, ancient culture, religion and history. He published the book "Kaidan - Strange Tales of Edo period" (2011) in which he introduces Japanese ghosts, demons and goblins in 17th- &18th-century Japan. He also co-wrote "The Culture of Heian Imperial Court" (2008) about Japanese culture in the 9th and 10th Centuries. Marcin has a wide knowledge of Japan, starting from its history, folklore and religion, through its politics and post-war society, but also has an interest in its more recent pop culture and media. In his spare time, he enjoys walking through Kyoto's streets rediscovering its secrets. He also enjoys riding his Kawasaki motorcycle, seeking more remote and hidden places. Marcin has lived in Kyoto for 10 years.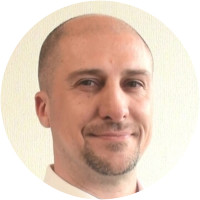 Marc enjoys sharing the understanding and the knowledge he gained over the years regarding traditional Japanese culture, Kyoto's historical patrimony and Japanese society. After earning a Ph.D. in Biology and an M.A. in Psychology in France, he originally came here to carry out postdoctoral research. Passionate about the history and culture of Japan since childhood, he decided to stay in order to learn and study it first-hand. He studied several crafts including pottery, as well as several traditional arts. After many years of study, Marc was granted a 2nd degree tea ceremony instructor certificate and obtained a 3rd Dan in iaido. He also became a connoisseur of Japanese antiquities which he has been collecting and restoring. Before settling in Kyoto, he lived all around the country, in the countryside as well as in large cities for more than 12 years; a rich experience providing him with a wide knowledge of Japan. Marc now lives in the heart of Kyoto with his family in a 100-year- old house he is currently restoring. He presently teaches foreign languages at university and instructs local Japanese guides.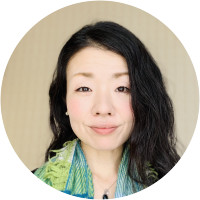 Kana holds a BA in English from Doshisha University, Kyoto, and another BA in Japanese Classical and Traditional Arts from Kyoto University of Arts and Design. She is also qualified as a tea master from Urasenke school of tea ceremony and is an experienced government-licensed guide. Kana has been studying and working in Kyoto since 2000. During her leisure time, she loves playing the shamisen, and she also performs Kyogen (Japanese 650-year-old UNESCO heritage theater). The Zen Buddhist philosophy, "live in the moment", has been always the core tenet of her life.
Reviews can only be left by Context customers after they have completed a tour. For more information about our reviews, please see our FAQ.
The time was rushed—would prob have taken earlier train and met guide there instead of starting tour in Kyoto.
Oct. 12, 2019
Loved the conversation and background information. Marcin was more than generous with his time and energetic awareness of our comfort. It was a greatly enjoyable and fruitful day.
May. 26, 2019
Would have benefited from a bit better time management and for us we found the Hiroshima aspect good but did not need to stay there quite as long.
May. 16, 2019