Tour Details
Tour Description
Just a short train ride from Kyoto lies quaint Naramachi, or Nara, home to Japan's largest bronze Buddha and famous for its wild deer. In this Nara Tour, a day trip from Kyoto, we'll join a local guide for a tour of Nara, visiting key temples such as Todai-ji, Kasuga Shrine, and Kofuku-ji and learning about the Nara period in Japanese history. Of course, we'll also drop in on the deer, famous for their comfort around humans—we may even walk up and feed a few.


"(Our guide) was an excellent guide. Spending the day with him and his warm personality and passionate knowledge was easily the highlight of our trip (and we had a series of excellent experiences!). He effortlessly answered every question we peppered him with and was just a great guy to spend an afternoon with. We were sad to see him go.
Nara Tour - Cradle of Japanese Culture
Our history lesson might begin at Temple Kofuku-ji, which has two pagodas and four great halls, inside one of which is a gleaming gilded Buddha. Although Kofuku-ji dates back to 669 (when it was built by a woman hoping her husband would recover from illness), the temple was actually built in Kyoto and then moved to Nara in 710. We will visit the Central Golden Hall (also known as 'Chukondo') which is the main building of Kofukuji. Originally built in the Tenpyo era, the Central Golden Hall was destroyed by war and fire, and it was recently rebuilt (October 7, 2018).
Kasuga Shrine
We'll also visit Kasuga Shrine (Kasuga-taisha), a Shinto shrine dedicated to protecting the city of Nara (for more on Japan's culture of temples and shrines, try our
Kyoto Temple Tour
). The shrine has thousands of stone lanterns lining its entry path and within are hundreds of bronze lanterns, donated by worshippers. Anyone who has visited Fushimi Inari shrine in Kyoto will immediately recognize Kasuga shrine's orange torii gates.
The Giant Buddha
Our Nara tour wraps up at temple Todai-ji, a Buddhist temple dating back to 750. It's home to the world's largest Bronze Buddha Vairocana (a celestial Buddha). In Japanese, this Buddha is known simply as "Giant Buddha" (Daibutsu). It's believed that more than 350,000 people worked on the Great Buddha's construction. Todai-ji is the last stop on our tour, but we encourage you to have lunch or spend some of the afternoon visiting Nara's other attractions.
Take Aways
After our visit, we will have a better understanding of the importance of this historical city and the relevance of its temples and shrines. (To learn more read our blog post on
How to Tackle Nara
).
If you are coming from Osaka, you can meet the group in Nara. Please let us know and we will adjust the cost.


Full days available on request. Please email us for a quote.
FAQ
Where does it meet? Where does it end?
We meet near Kyoto Station. The tour ends in Nara. You can return to Kyoto after the tour (the guide usually returns after the tour) or stay and get lunch and explore Nara on your own.


Can I use the JR Pass instead of train tickets?
Yes! Just unselect the train tickets during the booking process.
Where You'll Start
Tour Experts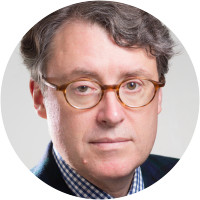 Gavin James
Gavin received a Ph.D. in history from the University of North Carolina, Chapel Hill, and came to Kyoto in 2001 to take his current position as a tenured university professor of history, religious studies, and American Studies. Since 2016, he is also a Fellow at Harvard's Reischauer Institute of Japanese Studies. His teaching and research revolve around Japan's cultural encounters with the West, particularly during the Edo, Meiji, Taisho and early Showa periods (1600-1940), and he has published on the history of foreign tourism and of Protestant missionaries in Japan. To further explore Japan's global cultural encounters, he is currently writing a book on the history of Japanese menswear from the 1600s through the early 20th century. He is also an expert on Kyoto geisha culture and a frequent participant in geisha entertainment. He enjoys reading, spending time with his family, and exploring with clients Kyoto's endlessly fascinating culture and history.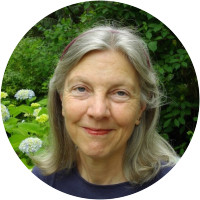 Karin
Karin has an M.A. from San Diego State University in Japanese Art History and is a Ph.D candidate at the University of Kansas, focusing on Edo-period paintings and prints, woodblock printed books, and 17th-century painting. She has lived in Kyoto since 1993 and has held lectureships at a number of universities, including the Kyoto Consortium for Japanese Studies, where she worked with Columbia University's program. She is a member of Kyoto Asian Studies Group as well as a Kyoto Townhouse Association, which promotes this classic but unfortunately rapidly disappearing form of Kyoto architecture. When not lecturing, Karin enjoys attending art exhibitions and auctions as well as both rural and urban hiking.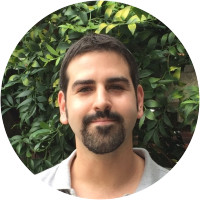 Alexander
Alexander, originally from New York, has lived in Kyoto for 6 years. After finishing his BA in East Asian studies at Brown University he went on to take a master's degree in East Asian Languages and Civilizations from the University of Pennsylvania, where he focused on pre-modern Japanese Buddhism. In early 2012, he began training in the craft of Japanese knife making, which he is pursuing full-time. Passionate about Japanese craftsmanship and culture, he enjoys sharing his knowledge and experiences with others.
Reviews can only be left by Context customers after they have completed a tour. For more information about our reviews, please see our FAQ.
As usual, Context Travel and our fabulous Nara guide Elizabeth exceeded high expectations. A wonderful, enjoyable education and tour. Many thanks for the special day!
Jan. 4, 2020
Elizabeth was an excellent guide that quickly understood the needs of her clients. She provided good information about the sites that we visited as well as interesting cultural information about Japan.
Sep. 16, 2019
Marc was fantastic ... deeply personable and very knowledgeable ... we learned a lot and had a blast
Jul. 26, 2019