Tour Details
Tour Description
Just a short train ride from Kyoto lies quaint Naramachi, or Nara, home to Japan's largest bronze Buddha and famous for its wild deer. In this Nara Tour, a day trip from Kyoto, we'll join a local guide for a tour of Nara, visiting key temples such as Todai-ji, Kasuga Shrine, and Kofuku-ji and learning about the Nara period in Japanese history. Of course, we'll also drop in on the deer, famous for their comfort around humans—we may even walk up and feed a few.


"(Our guide) was an excellent guide. Spending the day with him and his warm personality and passionate knowledge was easily the highlight of our trip (and we had a series of excellent experiences!). He effortlessly answered every question we peppered him with and was just a great guy to spend an afternoon with. We were sad to see him go.
Nara Tour - Cradle of Japanese Culture
Our history lesson might begin at Temple Kofuku-ji, which has two pagodas and four great halls, inside one of which is a gleaming gilded Buddha. Although Kofuku-ji dates back to 669 (when it was built by a woman hoping her husband would recover from illness), the temple was actually built in Kyoto and then moved to Nara in 710. We will visit the Central Golden Hall (also known as 'Chukondo') which is the main building of Kofukuji. Originally built in the Tenpyo era, the Central Golden Hall was destroyed by war and fire, and it was recently rebuilt (October 7, 2018).
Kasuga Shrine
We'll also visit Kasuga Shrine (Kasuga-taisha), a Shinto shrine dedicated to protecting the city of Nara (for more on Japan's culture of temples and shrines, try our
Kyoto Temple Tour
). The shrine has thousands of stone lanterns lining its entry path and within are hundreds of bronze lanterns, donated by worshippers. Anyone who has visited Fushimi Inari shrine in Kyoto will immediately recognize Kasuga shrine's orange torii gates.
The Giant Buddha
Our Nara tour wraps up at temple Todai-ji, a Buddhist temple dating back to 750. It's home to the world's largest Bronze Buddha Vairocana (a celestial Buddha). In Japanese, this Buddha is known simply as "Giant Buddha" (Daibutsu). It's believed that more than 350,000 people worked on the Great Buddha's construction. Todai-ji is the last stop on our tour, but we encourage you to have lunch or spend some of the afternoon visiting Nara's other attractions.
Take Aways
After our visit, we will have a better understanding of the importance of this historical city and the relevance of its temples and shrines. (To learn more read our blog post on
How to Tackle Nara
).
FAQ
Where does it meet? Where does it end?
We meet near Kyoto Station. The tour ends in Nara. You can return to Kyoto after the tour (the guide usually returns after the tour) or stay and get lunch and explore Nara on your own.
Where You'll Start
Tour Experts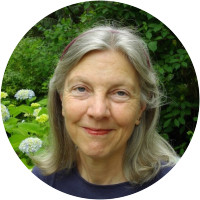 Karin has an M.A. from San Diego State University in Japanese Art History and is a Ph.D candidate at the University of Kansas, focusing on Edo-period paintings and prints, woodblock printed books, and 17th-century painting. She has lived in Kyoto since 1993 and has held lectureships at a number of universities, including the Kyoto Consortium for Japanese Studies, where she worked with Columbia University's program. She is a member of Kyoto Asian Studies Group as well as a Kyoto Townhouse Association, which promotes this classic but unfortunately rapidly disappearing form of Kyoto architecture. When not lecturing, Karin enjoys attending art exhibitions and auctions as well as both rural and urban hiking.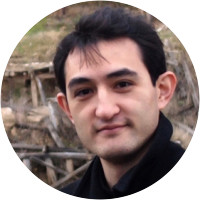 Alejandro is an architect specialized in architectural history and heritage conservation, with work experience in Japan, Europe, and Southeast Asia. Since he started living in Japan in 2010, he has been researching the Japanese philosophy for the conservation of wooden monuments. He completed his PhD at the University of Tokyo in 2017. His main interests are traditional Japanese architecture and design, Japanese history, and urban history. Many little known treasures lay hidden in the centuries old city of Kyoto. He enjoys helping others discover them during their visit to the ancient capital.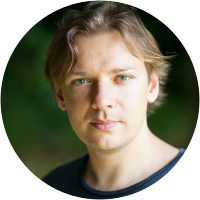 Marcin is a scholar and a part-time lecturer at Kyoto University. He specializes in Japanese folklore, History of Kyoto, History of Japanese culture and Japanese religions. The big theme of his research is "How did Japan create the traditional image it is know for?". Marcin is currently in the middle of a very slow and painful process of writing his Ph.D. thesis at Kyoto University, where he also got his Master's degree. His future Ph.D. is focusing on the traditional depictions of Japanese otherworld and usage of these traditional motifs in present-day Japanese culture and Kyoto tourism. Marcin also has a Master's degree in Japanese studies from Warsaw University, Poland. In Poland he published a book "Kaidan - Strange Tales of Edo period" (2011) in which he introduces Japanese ghosts, demons and goblins in 17th- &18th-century Japan. He also co-wrote "The Culture of Heian Imperial Court" (2008) about Japanese culture in the 9th and 10th Centuries. Marcin has a wide knowledge of Japan, starting from its history, folklore and religion, through its politics and post-war society, but also has an interest in its more recent pop culture and media. In his spare time, he enjoys walking through Kyoto's streets, rediscovering its secrets and searching for delicious local treats. He also enjoys riding his Kawasaki motorcycle, seeking more remote and hidden places. Marcin has lived in Kyoto for 14 years and is working for Context since 2016.
Reviews can only be left by Context customers after they have completed a tour. For more information about our reviews, please see our FAQ.
As usual, Context Travel and our fabulous Nara guide Elizabeth exceeded high expectations. A wonderful, enjoyable education and tour. Many thanks for the special day!
Jan. 4, 2020
Elizabeth was an excellent guide that quickly understood the needs of her clients. She provided good information about the sites that we visited as well as interesting cultural information about Japan.
Sep. 16, 2019
Marc was fantastic ... deeply personable and very knowledgeable ... we learned a lot and had a blast
Jul. 26, 2019