Tour Details
Tour Description
An old saying states that the Japanese are born Shinto, but die Buddhist. While not completely accurate, the phrase gives insight into the mingling and synchronicity of religions that permeate Japanese culture. During this three-hour Kyoto Temple Tour we'll explore the Gion District of Kyoto and visit several key Shinto and Buddhist temples with an expert in Japanese history and religion. Along the way, we'll learn about the history, traditions, and rituals of both Shintoism, the native spiritual belief of Japan, and Buddhism, which was imported from China and Central Asia.


"[Our guide] was smart, very educated and gave us a great history of the shrines, temples and the religions. He also broke things down to a modern level so we could appreciate what this religion, or combination of religions is today."
Gion District - Historic Kyoto
We will begin our walk at Yasaka Shrine, which is located in the historic Gion district. Gion is an area renowned for its old wooden buildings, authentic Japanese restaurants, and teahouses characteristic of the Japan of the past. The Shinto shrine represents the perfect location to outline the basic principles of this spiritual belief. We'll be introduced to the kami, spiritual deities, as well as principles of purity and impurity within Shintoism. These tenets easily relate to the rituals we see performed daily, such as the temizu, a ritual hand washing to be conducted before entering a Shinto shrine. As Shintoism in its current form was woven together from numerous tribal spiritual beliefs, we will discuss the role of folklore in the religion and its use in propelling the nationalism expounded by the Meiji regime in the 19th century.
Kyoto Temple Tour
We'll continue our tour through the historic streets of Gion until we reach one of the top Kyoto attractions, the Kiyomizu-dera temple. With its main hall perched atop the hills of Kyoto, the temple was established in 788 and provides spectacular views across the city. Our introduction to Buddhism begins with a discussion of its import into Japan and a basic understanding of how temple complexes are structured. During our time at Kiyomizu-dera, the proliferation of charms and amulets used to help change one's fortunes or provide protection will become evident, and we'll discuss how the rituals in using these charms have become part of daily life in Japan—a subject we explore with a different lens on our
Kyoto Gardens Tour
.
An Oasis of Calm
We'll wrap up our walk at the oldest Zen temple in Kyoto, Kennin-ji. It was founded in 1202 by monk Eisai, the character who is thought to have introduced the Zen sect (and tea drinking) to Japan. This wonderful temple lies on the edge of the historic neighborhood and will offer a contrast to the previous temples we will have just visited. Kennin-ji temple boasts both impressive paintings and screen decorations inside and classical Zen gardens and sub-temples on its grounds. It is a fitting place to end our discussion of religions in Japan and finish this walk.
Take Aways
At the end of our Kyoto sightseeing tour, we'll have a stronger understanding of the roles that Shinto and Buddhism have and continue to play in Japanese culture. This knowledge will provide crucial context and a richer understanding during visits to future shrines and temples during your time in Japan.


FAQ
Is it okay to tip my expert in Japan?


Context clients generally tip anywhere from 10-25% of the purchase price of a personal service such as this, depending on the quality of the experience and their tipping habits.

Are there any other fees associated with this tour?

There may be nominal site entrance costs or other fees that are not included in the price of the tour. It is a good idea to have some small coins on hand for these.


Where You'll Start
Tour Experts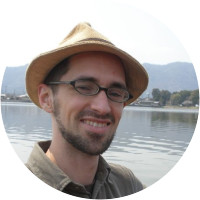 Daniel is a Ph.D. candidate at Kyoto University studying the Sociology of Tourism. A continuation of his master's thesis, which he also completed in Kyoto, Daniel's Ph.D. studies examine how touristic ideas of Japan have evolved from the 19th century to contemporary times, and what historical events, artistic, intellectual and consumeristic movements have played a role in shaping ideas of Japan. Beyond looking at tourism through a critical lens, he also teaches about the problems of intercultural communication at Doshisha Women's College, as well as being active in organizing Japanese cultural events for international students in Kyoto. A nine-year Kyoto resident, Daniel is hugely interested in food culture both in his native Melbourne and in Japan, and is studying the latter by going to food seminars and eating out as much as possible. He has studied Japanese tea ceremony for nine years and has been learning <i>aikido</i> for eight; both practices have taught him much about Japan's spiritual side.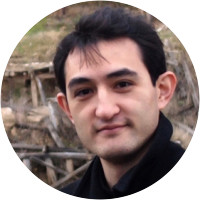 Alejandro is an architect specialized in architectural history and heritage conservation, with work experience in Japan, Europe, and Southeast Asia. Since he started living in Japan in 2010, he has been researching the Japanese philosophy for the conservation of wooden monuments. He completed his PhD at the University of Tokyo in 2017. His main interests are traditional Japanese architecture and design, Japanese history, and urban history. Many little known treasures lay hidden in the centuries old city of Kyoto. He enjoys helping others discover them during their visit to the ancient capital.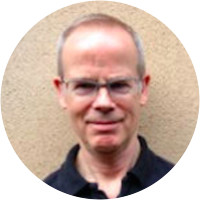 John was born in 1952, in St. Louis, Missouri, USA. At Carleton College (Northfield, Minnesota) he majored in English and German literatures, graduating in 1974. An offer to teach English for Panasonic brought him to Kansai, where he settled in Kyoto in 1977. Soon after arriving, he started studying Japanese at the Kyoto Nihongo Gakko, and, in 1979, he took up Nihon Buyo (classical Japanese dance) under the tutelage of WAKAYAGI Kimiha. (Kimiha-sensei died in 2015, and in 2019, John resumed his dance study with WAKAYAGI Shuho.) In addition to dancing, writing and editing have also kept him busy. For three years he served as editor of the "Kyoto Visitor's Guide". As a freelance writer, he has contributed articles to The Japan Times, Asahi Evening News, and the Japan National Tourist Organization's website. He also authored the Kyoto chapter of EYEWITNESS: JAPAN (Eyewitness Travel Guides, Dorling Kindersley publisher, 2000). Interests include sumie, Kyoto food culture, the Thai language, and travel (especially to Southeast Asia). Although happily mired in the Kyoto milieu, he is grateful that Osaka is only a 45-minute train ride away.
Reviews can only be left by Context customers after they have completed a tour. For more information about our reviews, please see our FAQ.
This was the perfect afternoon. Alejandro was very smart and friendly. He knew his stuff. He was enthusiastic. He answered all of our questions. Which were many! And he was flexible in terms of letting us take breaks when we needed them. I would highly recommend him. He was the best guide we had on this trip.
Jan. 13, 2020
Daniel was very knowledgeable and flexible with the itinerary. It was more than just the topic but cultural as well.
Dec. 17, 2019
Elizabeth was on time and eager to go. She was respectful of my disability and tailored our tour accordingly. She provided significant insights on the topic, as well as helpful hints about life in Kyoto. I had no problem paying admission to some temples and expected to cover all costs for coffee, entrance fees,etc. I think most of your customers feel the same... access to a local expert is worth a few dollars.
Nov. 18, 2019