Tour Details
Tour Description
We've designed this tour of ancient samurai culture specific for kids visiting Kyoto. Led by a guide trained to work with children and who comes equipped with activities and games, we'll step back through history to learn about the teachings of the samurai and the culture, history, and spirit of these ancient warriors. Along the way, we'll gain a deeper appreciation for the practices of Buddhism, the beauty of Japanese gardens, and the stunning Nijo Castle.


"[Our docent] did an excellent job of engaging my children. My daughter loved the calligraphy and my sons sought him out while we walked from one place to the next and asked questions."
Kyoto for Kids - Walking with Warriors
We'll begin this adventure at Daitoku Temple (Daitokuji), a complex of 22 Zen temples spread out over 35 acres, providing a background to the world of the samurai. We'll start with a tour of the estate of Hosokawa Tadaoki, a renowned warrior-turned-Zen priest, where we learn about the intersection of Zen Buddhism and the samurai values of
bushido
—"the way of the warrior." What does peaceful Buddhism have to do with sword-carrying samurai? We'll also learn about tea culture and garden design. These are a big part of Japanese culture, and we'll talk about why men of war spent so much time drinking tea and making their yards look nice. (For a more sustained look at religion in Japan take a look at our
Kyoto Temple Tour
).
Inside the Rock Gardens
After our discussion on men, tea, and yards we will move on to Ryogen-in, another sub-temple inside Daitokuji, famous for its five rock gardens. Looking at these gardens, we'll talk about
koan
, a Zen Buddhist practice of asking questions—such as "what is the sound of one hand clapping?"—that are meant to help one think deeply. (We also offer a
Kyoto Gardens Tour
that looks specifically at Zen landscapes).
Nijo Castle
After Ryogen-in, we'll continue our walk by taking the bus to Nijo Castle, which is over 400 years old. Although the castle was built by the shoguns (military leaders), it wasn't for defense but to wow visitors. We'll walk through these enormous buildings to learn more about the ruling samurai and to see some of the ancient art and gardens that still remain today.
Take Aways
By the end of our adventure through time, we'll have learned about the history of the samurai, how they once ruled Japan, and how their legacy remains today.


This family program has an optional 30-minute add-on. If your family would like to visit the Kyoto International Manga Museum after this Kyoto tour ends, your docent will take you there by subway and drop you off. If you would like to book this additional time with the docent, please let us know in the notes section.
Where You'll Start
Tour Experts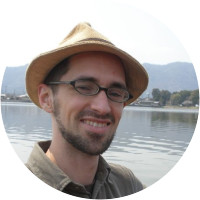 Daniel is a Ph.D. candidate at Kyoto University studying the Sociology of Tourism. A continuation of his master's thesis, which he also completed in Kyoto, Daniel's Ph.D. studies examine how touristic ideas of Japan have evolved from the 19th century to contemporary times, and what historical events, artistic, intellectual and consumeristic movements have played a role in shaping ideas of Japan. Beyond looking at tourism through a critical lens, he also teaches about the problems of intercultural communication at Doshisha Women's College, as well as being active in organizing Japanese cultural events for international students in Kyoto. A nine-year Kyoto resident, Daniel is hugely interested in food culture both in his native Melbourne and in Japan, and is studying the latter by going to food seminars and eating out as much as possible. He has studied Japanese tea ceremony for nine years and has been learning <i>aikido</i> for eight; both practices have taught him much about Japan's spiritual side.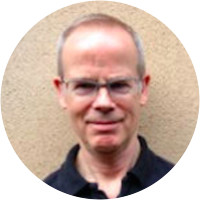 John was born in 1952, in St. Louis, Missouri, USA. At Carleton College (Northfield, Minnesota) he majored in English and German literatures, graduating in 1974. An offer to teach English for Panasonic brought him to Kansai, where he settled in Kyoto in 1977. Soon after arriving, he started studying Japanese at the Kyoto Nihongo Gakko, and, in 1979, he took up Nihon Buyo (classical Japanese dance) under the tutelage of WAKAYAGI Kimiha. (Kimiha-sensei died in 2015, and in 2019, John resumed his dance study with WAKAYAGI Shuho.) In addition to dancing, writing and editing have also kept him busy. For three years he served as editor of the "Kyoto Visitor's Guide". As a freelance writer, he has contributed articles to The Japan Times, Asahi Evening News, and the Japan National Tourist Organization's website. He also authored the Kyoto chapter of EYEWITNESS: JAPAN (Eyewitness Travel Guides, Dorling Kindersley publisher, 2000). Interests include sumie, Kyoto food culture, the Thai language, and travel (especially to Southeast Asia). Although happily mired in the Kyoto milieu, he is grateful that Osaka is only a 45-minute train ride away.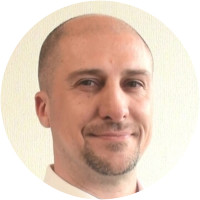 Marc enjoys sharing the understanding and the knowledge he gained over the years regarding traditional Japanese culture, Kyoto's historical patrimony and Japanese society. After earning a Ph.D. in Biology and an M.A. in Psychology in France, he originally came here to carry out postdoctoral research. Passionate about the history and culture of Japan since childhood, he decided to stay in order to learn and study it first-hand. He studied several crafts including pottery, as well as several traditional arts. After many years of study, Marc was granted a 2nd degree tea ceremony instructor certificate and obtained a 3rd Dan in iaido. He also became a connoisseur of Japanese antiquities which he has been collecting and restoring. Before settling in Kyoto, he lived all around the country, in the countryside as well as in large cities for more than 12 years; a rich experience providing him with a wide knowledge of Japan. Marc now lives in the heart of Kyoto with his family in a 100-year- old house he is currently restoring. He presently teaches foreign languages at university and instructs local Japanese guides.
Reviews can only be left by Context customers after they have completed a tour. For more information about our reviews, please see our FAQ.
We all enjoyed this tour. Marc was fantastic over our two days in Kyoto and used both of our Context Tours to help explain the history of Kyoto and Japan in a way accessible to the kids. I would recommend making this tour 3 hours.
Oct. 11, 2019
Kana is simply brilliant. She has deep reservoirs of knowledge and is incredibly well rounded. Since this tour is geared toward children I think it would be great to incorporate something clever that asks children to seek out information, notice things...it felt like an adult tour which my husband and I loved but could be more interactive for children.
Aug. 9, 2019
Kana was wonderfully engaging and her expertise was greatly appreciated. A fabulous introduction to Kyoto
Jan. 13, 2019