Tour Details
Tour Description
We've designed this tour of ancient samurai culture specifically for families visiting Kyoto. Led by a guide trained to work with children and who comes equipped with activities and games, we'll step back through history to learn about the teachings of the samurai and the culture, history, and spirit of these ancient warriors. Along the way, we'll gain a deeper appreciation for the practices of Buddhism, the beauty of Japanese gardens, and the stunning Nijo Castle.


"[Our expert] did an excellent job of engaging my children. My daughter loved the calligraphy and my sons sought him out while we walked from one place to the next and asked questions."
Kyoto for Kids - Walking with Warriors
We'll begin this adventure at Daitoku Temple (Daitokuji), a complex of 22 Zen temples spread out over 35 acres, providing a background to the world of the samurai. What does peaceful Buddhism have to do with sword-carrying samurai? We'll also learn about tea culture and garden design. These are a big part of Japanese culture, and we'll talk about why men of war spent so much time drinking tea and making their yards look nice. (For a more sustained look at religion in Japan, take a look at our
Synchronized Spirituality tour)
.
Inside the Rock Gardens
After our introduction, we will move on to Ryogen-in, a sub-temple inside Daitokuji, famous for its five rock gardens. Looking at these gardens, we'll talk about
koan
, a Zen Buddhist practice of asking questions—such as "what is the sound of one hand clapping?"—that are meant to help one think deeply. (We also offer a
Kyoto Gardens Tour
that looks specifically at Zen landscapes).
Nijo Castle
After Ryogen-in, we'll continue our walk by taking the bus to Nijo Castle, which is over 400 years old. Although the castle was built by the shoguns (military leaders), it wasn't for defense but to wow visitors. We'll walk through these enormous buildings to learn more about the ruling samurai and to see some of the ancient art and gardens that still remain today.
Take Aways
By the end of our adventure through time, we'll have learned about the history of the samurai, how they once ruled Japan, and how their legacy remains today.
Where You'll Start
Tour Experts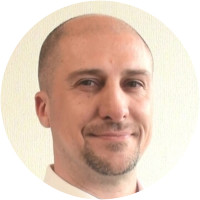 Marc is a modern-day Renaissance man. His approach to Japanese history, culture and society is multidisciplinary and innovative. His knowledge spans far and wide, from science to the arts, from history to psychology, and from martial arts to tea ceremony; he received multiple advanced degrees and certificates (including a Ph.D.). Originally from France, Marc has been living in Japan for more than two decades. Before settling in Kyoto with his family, he lived all around the archipelago, in the countryside as well as in large cities, for more than a decade; a rich experience providing him with an extensive knowledge of the country. During his free time, Marc enjoys hiking, climbing, and kayaking, while exploring Japan's wilderness.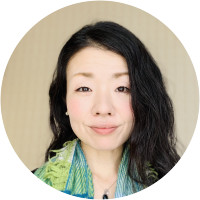 Kana holds a BA in English from Doshisha University, Kyoto, and another BA in Japanese Classical and Traditional Arts from Kyoto University of Arts and Design. She is also qualified as a tea master from Urasenke school of tea ceremony and is an experienced government-licensed guide. Kana has been studying and working in Kyoto since 2000. During her leisure time, she loves playing the shamisen, and she also performs Kyogen (Japanese 650-year-old UNESCO heritage theater). The Zen Buddhist philosophy, "live in the moment", has been always the core tenet of her life.
Reviews can only be left by Context customers after they have completed a tour. For more information about our reviews, please see our FAQ.
Great guide He knows his stuff Excellent with kids
Apr. 11, 2023
Nothing, we could spend very good time.
Apr. 25, 2022
We all enjoyed this tour. Marc was fantastic over our two days in Kyoto and used both of our Context Tours to help explain the history of Kyoto and Japan in a way accessible to the kids. I would recommend making this tour 3 hours.
Oct. 11, 2019