Tour Details
Tour Description
We've designed this tour of ancient samurai culture specific for kids visiting Kyoto. Led by a guide trained to work with children and who comes equipped with activities and games, we'll step back through history to learn about the teachings of the samurai and the culture, history, and spirit of these ancient warriors. Along the way, we'll gain a deeper appreciation for the practices of Buddhism, the beauty of Japanese gardens, and the stunning Nijo Castle.


"[Our docent] did an excellent job of engaging my children. My daughter loved the calligraphy and my sons sought him out while we walked from one place to the next and asked questions."
Kyoto for Kids - Walking with Warriors
We'll begin this adventure at Daitoku Temple (Daitokuji), a complex of 22 Zen temples spread out over 35 acres, providing a background to the world of the samurai. What does peaceful Buddhism have to do with sword-carrying samurai? We'll also learn about tea culture and garden design. These are a big part of Japanese culture, and we'll talk about why men of war spent so much time drinking tea and making their yards look nice. (For a more sustained look at religion in Japan take a look at our
Kyoto Temple Tour
).
Inside the Rock Gardens
After our introduction we will move on to Ryogen-in, a sub-temple inside Daitokuji, famous for its five rock gardens. Looking at these gardens, we'll talk about
koan
, a Zen Buddhist practice of asking questions—such as "what is the sound of one hand clapping?"—that are meant to help one think deeply. (We also offer a
Kyoto Gardens Tour
that looks specifically at Zen landscapes).
Nijo Castle
After Ryogen-in, we'll continue our walk by taking the bus to Nijo Castle, which is over 400 years old. Although the castle was built by the shoguns (military leaders), it wasn't for defense but to wow visitors. We'll walk through these enormous buildings to learn more about the ruling samurai and to see some of the ancient art and gardens that still remain today.
Take Aways
By the end of our adventure through time, we'll have learned about the history of the samurai, how they once ruled Japan, and how their legacy remains today.


This family program has an optional 30-minute add-on. If your family would like to visit the Kyoto International Manga Museum after this Kyoto tour ends, your docent will take you there by subway and drop you off. If you would like to book this additional time with the docent, please let us know in the notes section.
Where You'll Start
Tour Experts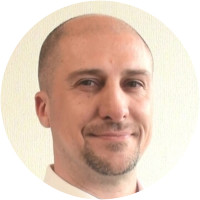 Marc enjoys sharing the understanding and the knowledge he gained over the years regarding traditional Japanese culture, Kyoto's historical patrimony and Japanese society. After earning a Ph.D. in Biology and an M.A. in Psychology in France, he originally came here to carry out postdoctoral research. Passionate about the history and culture of Japan since childhood, he decided to stay in order to learn and study it first-hand. He studied several crafts including pottery, as well as several traditional arts. After many years of study, Marc was granted a 2nd degree tea ceremony instructor certificate and obtained a 3rd Dan in iaido. He also became a connoisseur of Japanese antiquities which he has been collecting and restoring. Before settling in Kyoto, he lived all around the country, in the countryside as well as in large cities for more than 12 years; a rich experience providing him with a wide knowledge of Japan. Marc now lives in the heart of Kyoto with his family in a 100-year- old house he is currently restoring. He presently teaches foreign languages at university and instructs local Japanese guides.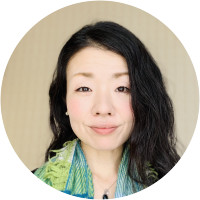 Kana holds a BA in English from Doshisha University, Kyoto, and another BA in Japanese Classical and Traditional Arts from Kyoto University of Arts and Design. She is also qualified as a tea master from Urasenke school of tea ceremony and is an experienced government-licensed guide. Kana has been studying and working in Kyoto since 2000. During her leisure time, she loves playing the shamisen, and she also performs Kyogen (Japanese 650-year-old UNESCO heritage theater). The Zen Buddhist philosophy, "live in the moment", has been always the core tenet of her life.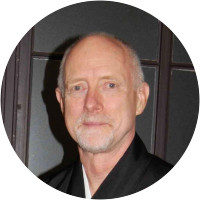 Preston Keido Houser came to Kyoto in 1981 to pursue his interests in Zen Buddhism and traditional Japanese music, specifically the zen repertoire for the shakuhachi bamboo flute as played by the "komuso" monks of the the Fuke-shu sect. He earned his "shihan," master's license, took the name Keido, and performs frequently in Japan and America (https://www.youtube.com/watch?v=M1XguDd43gc). An award-winning writer (and frequent contributor to Writers in Kyoto (http://www.writersinkyoto.com/)), Preston has authored books on Japanese gardens, including "Invitation to Tea Gardens: Kyoto's Culture Enclosed"; "The Courtyard Gardens of Kyoto"; as well as the text for the acclaimed CD-ROM "Kyoto Gardens: A Visual Stroll Through Zen Landscapes" (https://kyotogardens.org/). In addition to Asia studies, Preston holds a Ph.D. in English literature (Shakespeare Studies) from the University of Pennsylvania. As a recently retired professor from Otani University in Kyoto, Dr. Houser currently lives in nearby Kameoka and divides his time playing music, cycling, hiking, as well as rereading Shakespeare and Buddhist texts. Recently Preston Keido provided the English translation for the Android Kannon Mindar at Kodaiji Temple in Kyoto He also spoke on "Bob Dylan and the I-Ching" at the World of Bob Dylan Conference held in Tulsa, Oklahoma, June 2019. An accomplished poet, Preston Keido has several volumes of poetry available in Kindle ebook and paperback formats via Amazon.com.
Reviews can only be left by Context customers after they have completed a tour. For more information about our reviews, please see our FAQ.
Marc was very knowledgeable and engaged the children in a great way to keep their attention. One thing to improve is specifics on how much money to have on hand for entrance fees a taxi rides. The tour was excellent overall. We learned so much and enjoyed every minute.
Nov. 21, 2018
Wondeful tour! Thank you!
Nov. 13, 2018
Great cultural perspective, Buddhism information and great with the kids. However we didn't get as much historical background or castle information as we would have liked.
Aug. 11, 2018