Tour Details
Tour Description
We've designed a 48-hour itinerary ideal for the first-time visitor to Lisbon, led by an expert guide. Day 1 includes an in-depth tour of the historic center as well as the hilltop Alfama neighborhood. Day 2 involves an excursion to Sintra, a UNESCO world heritage site and former royal sanctuary. This is a fitting 2-day experience for anyone keen on seeing the best of Lisbon and its environs.
Day 1
Full-day tour of Lisbon with a local expert
Meet in a cafe near the Príncipe Real district for an introduction to Lisbon
Morning tour of neighborhoods Bairro Alto, Chiado, and Baixa
Sites include São Pedro de Alcântara, Lisbon Cathedral, Praça do Comércio, and São Roque Church
Local lunch with guide (at own expense)
Afternoon tour of Alfama, São Jorge Castle, and Miradouro das Portas do Sol
Day 2
Sintra excursion with a local expert
Half-day (4.5 hours) or full-day option (8 hours)
Meet at Lisbon train station
Morning tour of the National Palace, Sintra, and Quinta da Regaleira
Afternoon options include lunch (at own expense) and Pena Palace tour (please select at checkout)
Transport options—via train or private car service
At the end of our 2-day Lisbon + Sintra combination tour, we will leave with a greater grasp of both locations. We'll have traveled across the cities to visit both popular sites and, lesser-known pockets, along with a UNESCO World Heritage Site, a mere train ride from the capital. We will emerge with a more contextualized approach to Portuguese history, culture, and traditions, thanks to our expert guides.
About our Lisbon 2-Day package
FAQs
Where do we meet for Day 1?
We meet in a cafe near the Príncipe Real. Your confirmation will list the exact address.
Where do we meet for Day 2?
We meet near Rossio Train station in Lisbon. You will take the train to Sintra with your guide (the ride is about 35 minutes). If you have selected the extension option, you will be met at your hotel by your guide, driver and the car.
Where does the Sintra tour end?
If you choose the 4.5-hour option, the tour ends in Sintra. You will have return train tickets that can be used anytime. Most people choose to stay in Sintra, have lunch, and return to Lisbon independently. If you choose the full-day option, you will return to Lisbon with your guide.

Can we visit Pena Palace in the shortened tour?
No. This is not possible in the time duration.
Can we arrange a car service?
Yes, however, we would advise a car service only for Day 2. Please select this option at checkout if you would like. Day 1 is spent mostly in Lisbon's very narrow streets and driving is not the suggested method of touring the city. Adding a vehicle would significantly alter the walk route.

Can I visit Cascais or Cabo da Roca on the Sintra tour?
Yes, however, you will need to select the extension option as we will need a car service. We will swap Pena Palace out for Cascais/Cabo da Roca. Please let us know in your client notes this is what you would like to do.

I'd like to do this package on non-consecutive days (a few days apart). Is this possible?
Yes, depending on venue closures. Please let us know in your client notes your preferred dates for Day 1 and Day 2 and we can do our best to work around them.
What is included in the cost?
The price of the tours, expert guide, museum entrances, and return train trip are included. The cost of lunch is not included on either day.
Where You'll Start
Tour Experts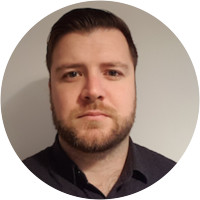 Ian
Born in the North of England, Ian was raised around the historic docks of Liverpool where a love of Maritime history was born. He went on to study Archaeological sciences with the aim of specialising in Marine archaeology. His four years of study saw him divert from his original aim and concentrate on Roman imperial architecture and Urbanisation in the Ancient world. Working as an archaeologist for a number of years across Italy and the UK, Ian has spent 7 years working as a tour guide in Rome before the lure of the sea and sunshine brought him to Lisbon where he continues to research the urban landscape and the city's vital relationship with the sea.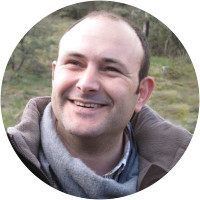 Marco
Marco António Noivo was born in Lisbon. He has been an official tour guide since 1996, passionate about history and art for as long as he can remember. He has a college degree in tourism and a Masters in history of art. He specializes in cultural touring and historical/military tourism, particularly the Napoleonic period. He is also a university lecturer in the areas of patrimony and dedicates himself to the training of future tour guides. His adventurous spirit and passion for knowledge create experiences that rediscover the soul of Portugal and Portuguese culture.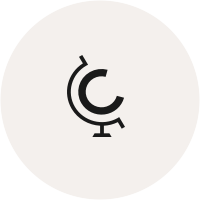 Caterina
Catarina is a proud daughter of Lisbon. Having originally studied Conservation and Restoration, her passion for her home town led her to pursue a second degree in Tourism. In addition to working as a licensed tour guide, she is currently finishing her Master's degree in Art History. She loves her city, her work and the delight in the faces of visitors when discovering the wonders of Lisbon.