Tour Details
Photos & Highlights
A comprehensive view into the history and culture of Lisbon for first-time or returning visitors
Led by an expert local guide or scholar
Alfama Neighborhood, Bairro Alto Neighborhood, Baixa Neighborhood, Church of São Roque, Lisbon Cathedral (Sé de Lisboa), Miradouro das Portas do Sol, São Jorge Castle, and Rossio Square
Tour Description
Our 7-hour Lisbon in a Day tour will offer the perfect overview of the many layers of this charming city — from medieval ramparts to modern architecture, and of course, picturesque views. We'll spend our time exploring some of the best neighborhoods and quintessential venues while learning about the city's unique history and cultural identity with a local expert.
Sites Visited
Church of São Roque
Carmo Convent (exterior)
Bairro Alto neighborhood
Chiado neighborhood
Praça do Comércio
Alfama Neighborhood
São Jorge Castle (exterior)
Lisbon Cathedral (Sé de Lisboa) (exterior)
Itinerary Details
Your walk begins at São Pedro de Alcântara, a picturesque lookout point with sweeping views of Lisbon's hills. From this vantage point, your expert guide will walk you through decisive moments in the city's history that have informed its evolution over the centuries. From the lookout, you'll continue on to Lisbon's oldest Jesuit church, the São Roque, best known for its lavish, gemstone-encrusted Baroque interior. Next, you'll visit the beautiful Largo de Carmo, the square from which you can see the exterior of the famous Carmo Convent, whose partial ruins open to the skies and illustrate the impact of the devastating 1755 earthquake. Your route progresses from Bairro Alto down into Chiado, a haven for artists and creatives where you can get a taste of the vibrant local life as you wander amongst cafes, museums, art galleries, and local shops.
You'll continue your stroll through Baixa and the iconic Praça do Comércio to take in the impressive panorama of the Río Tejo, the famous river that solidified Lisbon as an important Roman port. You will stop for lunch at a local restaurant (at your own expense). This is the perfect opportunity to ask your expert questions on what you've seen so far on your sightseeing day, or any aspect of Lisbon history or culture.
After lunch, you'll continue your exploration of Lisbon's old town: Alfama. First you will ascend to the neighborhood around the São Jorge Castle, one of Lisbon's most iconic sites. Your expert will give you background on its extensive history, which saw the fall of the Romans, the Moorish occupation in the 10th and 11th centuries, and a range of sieges, occupations, and earthquakes. You won't wait in the long lines to enter the castle, but instead you will be able to catch views of the building from several vantage points as you wander the area.

As you continue through to Alfama, you may stop to soak in some of Lisbon's dramatic skyline from the iconic lookout point, Miradouro das Portas do Sol. Your tour will conclude in the neighborhood of one of the city's oldest structures, the Lisbon Cathedral, or Sé, where you will discuss the Christian crusaders and the aftermath of their 1147 reconquest.
At the end of our most immersive Lisbon itinerary, you will emerge with a beneath-the-surface understanding of Lisbon. You'll have ventured across the city to the most quintessential sites in Lisbon's evolution.
FAQ
For more information about Context tours, please visit
our FAQs
.
Book with confidence — see Context's flexible cancellation policy
here
.
I would like to start later. Is this possible?
Yes, just let us know in your client notes. If we start much later than 12pm, the expert guide may need to modify the route to accommodate this request.
Is this walk suitable for families?
Absolutely! It's a long day but we have some expert guides specifically trained to work with younger learners who can adapt the material on this tour for families.
Is this tour appropriate for someone with mobility issues?
Lisbon is a very hilly city and although we have designed this tour to generally walk downhill, there may still be stairs and inclines and uneven cobblestones.
Will there be any additional costs during the tour?
The cost of lunch is not included on the tour. Depending on your expert guide's route, you may enter certain sites that ask for a nominal entry fee or donation. It is a good idea to have small coins on hand for this.


Will we see the interiors of the convent, castle and the cathedral?
No, we will not visit the interiors on this tour. Your expert will give you historical background on all of these buildings, and advise if you wish to go back and visit on your own.


Can you arrange a car service for the day?
We can arrange transfers to and from the meeting point from your accommodation. Lisbon's streets are very narrow and driving is not the suggested method of touring the city. Adding a vehicle would significantly alter the walk route. Please contact us for pricing or any specific questions regarding a car service.
Where does this tour meet and end?
You'll meet your expert guide in São Pedro de Alcântara lookout point. Your confirmation email will have the exact meeting point details along with a map. This tour ends in the Alfama district. Exact route and end point will vary depending on the discretion of the guide and preferences of the group.
Where You'll Start
Tour Experts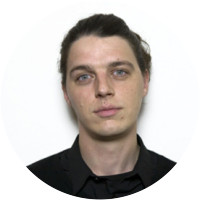 Bert is an Architect and Writer and holds a Master's Degree in Architectural Engineering and Cultural Sciences. He was born in Belgium and has lived and worked in Amsterdam, Beijing, and Shanghai before relocating to Lisbon in 2018. He established his career through many academic and writing-focused roles throughout his journey – also working as an Architectural consultant. He is the co-director of "MovingCities," an independent research organization investigating the role that architecture and urbanism play in shaping the contemporary city of Lisbon. Bert lived in China from 2006 to 2018, where he first began leading Context walks. He also has a great understanding of Lisbon's historic legacy, Jewish culture, and architectural style – fields of interest he has studied relentlessly since his first visit to the city in 2003.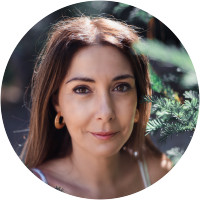 Estela Mendes is an art historian. Born and raised in Lisbon, she has been teaching about the beauty of the world for many years. After working in national palaces in Portugal, Estela moved to London where she spent 5 years working at museums like Buckingham Palace, the Victoria & Albert Museum, the British Museum and the National Portrait Gallery. Her background in art history gives a special view of the history of the city, using art to illustrate historical facts. She likes to walk through quiet streets and show small secrets to those who have never been to Lisbon.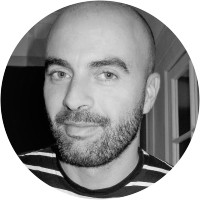 Tiago Miranda Neiva was born and raised in Lisbon. He studied architecture in Rome and worked later in distinct offices in Portugal and Spain. For several years he was Professor of Arts and Art History, having a Master's degree in Teaching of Visual Arts. He is currently working towards a PhD focused on the Art and Architecture of al-Andalus: the confluence between the Arab, Jewish and Christian medieval world. In recent years he has been working as a tour guide in his hometown, seeking to show and reveal its most intimate secrets through an authentic and passionate local vision. He loves to read, talk and travel, and is through the contact with the diversity of the world around where he finds the particularities and answers of his own life.
Reviews can only be left by Context customers after they have completed a tour. For more information about our reviews, please see our FAQ.
Jose was a fantastic guide. Very knowledgeable, friendly, and flexible. He asked about our interests and made sure we saw everything that we wanted to see. I would highly recommend him.
May. 23, 2023
The tour gave a very comprehensive introduction to Lisbon, including its history and how it shaped the different neighborhoods. Jose was extremely knowledgeable and easy to follow. Definitely a very informative, interesting and pleasant experience.
May. 14, 2023
Bert was an excellent guide, well-versed in not only the history of Portugal, but the architecture as well. Very enjoyable personally.
May. 11, 2023