Tour Details
Tour Description
Nestled on the banks of the Tagus river, away from the hustle and bustle of the city center, is the charming and historic district of Belém. Thanks to its coastal location and abundance of iconic monuments, Belém serves as a fascinating microcosm of the evolution of Lisbon, from early settlers to the age of the explorers, to the present day. On this 3-hour Belém tour, you will travel through time to learn how the area transformed from a maritime village to a powerful symbol of Portuguese expansionism. You will wander the winding hills, cobblestone streets, and hidden alleyways while experiencing the fascinating history of Lisbon.
Sites Visited
Jerónimos Monastary
Vasco de Gama's tomb
Monument to the Discoveries
Belém Tower (exterior)
Included
3 hours with a Ph.D. or MA-level historian
Tickets to the Jerónimos Monastary
Itinerary Details
You will begin your journey near the legendary Pastéis de Belém bakery, where people come from far and wide to try their delicious signature custard tarts. Here you will be introduced to your guide and the origins of Belém, learn the relationship between these pastries and the Jerónimos Monastery and try to figure out what's in the secret recipe that makes them so delicious. If it's not too busy you'll be able to order takeaway to enjoy as we begin the tour.


Your next stop is the stunning UNESCO World Heritage site, the Jerónimos Monastery where, with pre-paid tickets in hand, you will set out to explore one of the most prominent examples of Manueline (ornate, 15th-century maritime style) gothic architecture in Lisbon. As you wander through the monastery halls, you will learn about when Vasco de Gama and his men spent the night here ahead of their first voyage to the Orient, cementing Belém and the Monastery as key sites in the age of exploration and Portuguese colonial history. You will take a peek at Vasco de Gama's tomb and find out more about the monastery's other illustrious inhabitants over the years.


From there, you will head towards the immense Padrão dos Descobrimentos, or the Monument to the Discoveries. With its grand exterior situated right on the water's edge, you'll get an idea of just how close Belém is to the sea and why it was of such strategic military and navigational importance. Your expert may give an in-depth explanation of the explorers depicted on the monument and the routes they pioneered, or perhaps delve into the social history of Lisbon's maritime culture and how embarking upon these often treacherous journeys affected those who were left behind.


While it is easy to mistakenly think that this monument is centuries old, it was completed in 1960. Your expert will reveal how it came to be, as well as Belém's importance to Lisbon's progression, particularly under authoritarian Prime Minister Salazar (1889-1970) who used its legacy as a means of propagating Portuguese superiority.


You will end your Belém tour experience outside the impressive Belém Tower, which along with the monastery forms part of a UNESCO World Heritage site and the 7 Wonders of Portugal. You'll learn how and why it was conceived for defensive purposes, and the important battles to which it bore witness. By pointing out hidden details, your guide will describe how the Age of Discovery influenced the appearance and use of this grand building.


Your guide can then help you secure tickets to enter the tower if you wish to or assist you in deciding where to go next, whether you wish to make your way back into the city center or visit one of the most interesting museums to be found in Belém itself.


This voyage of discovery will leave you with a deeper understanding of Belém and its role in key periods of Portuguese history, as well as Lisbon's relationship with the sea and how that has affected the city's development.


For more on Baixa and central Lisbon, consider our Baixa Walking Tour of Lisbon including Bairro Alto & Chiado. If you wish to see the older side of Lisbon, we also offer a Lisbon Old Town tour of the Alfama district.


FAQ
For more information
about Context tours, please visit
our FAQs
.
Book with confidence
— see Context's flexible cancellation policy
here
.
Will you purchase skip-the-line tickets for me?
We pre-purchase tickets to Jeronimos Monastery to ensure the smoothest possible experience but it is not possible to skip the line entirely at the moment. If you have flexibility with your schedule, we recommend an afternoon tour to avoid the worst of the cruise ship crowds in the high season. We don't typically go inside the Belém tower as they have a restricted capacity and the lines can get long (plus there is a lot to admire and discuss in its exterior!).
Is this tour wheelchair-accessible?
In the Monastery, the Church and Lower Cloister are accessible to persons with reduced mobility. The Tower is partially accessible. Please contact us to discuss in more detail your mobility concerns so that we can best advise.
Is this tour appropriate for children?
This walk is not a part of our official family program. That said, we may be able to arrange a visit with a family-friendly guide. Please contact us for options and advice.
Can we go to Pastéis de Belém before the tour?
Though we used to meet for pastels here, it has gotten too busy and reduces the time of the tour. Instead, we share its fascinating history and encourage you to return outside of tour time.
Why doesn't the tour go inside the Belém Tower?
They limit their capacity and it's not possible to skip the line which means a long waiting time. The interior is also not overly impressive, we choose to focus on the exterior with its immense facades and interesting carvings.
Where You'll Start
Tour Experts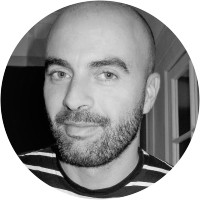 Tiago Miranda Neiva was born and raised in Lisbon. He studied architecture in Rome and worked later in distinct offices in Portugal and Spain. For several years he was Professor of Arts and Art History, having a Master's degree in Teaching of Visual Arts. He is currently working towards a PhD focused on the Art and Architecture of al-Andalus: the confluence between the Arab, Jewish and Christian medieval world. In recent years he has been working as a tour guide in his hometown, seeking to show and reveal its most intimate secrets through an authentic and passionate local vision. He loves to read, talk and travel, and is through the contact with the diversity of the world around where he finds the particularities and answers of his own life.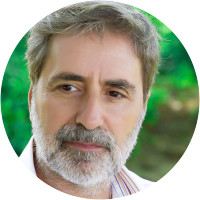 José Picas do Vale started his professional career at the age of thirteen, as a fisherman. In 1989 he joined the Portuguese Navy, being stationed at the Portuguese National Maritime Museum. He graduated in History, post-graduated in Law and Rights of Impaired Citizens, and obtained a Master degree in Museum Studies. An integrated researcher at the Institute of Contemporary History, and associated researcher at the Institute of Art History, FCSH – UNL, José is conducting his Ph.D. in Contemporary History and Museum Studies with a research project on maritime museums. He's a Fulbright Research Fellow; and Fellow of the Study of the United States Institute on Culture and Society. José has also received Scholarships from the Calouste Gulbenkian Foundation (2009/2015); FCT – Foundation for Science and Technology (2012-2015); and a Leonard Rennie Grant from the Council of American Maritime Museums (2016). Member of ICOM – International Council of Museums; RESPATRIMONI - International Network of Researchers on Heritagization; ACHS – Association of Critical Heritage Studies; RHIP – Network of History, Industry and Heritage; HOPER – Portuguese network of Oral History; co-founded AC - Acesso Cultura; and is president of the General-Assembly of Vórtice, cultural association. He is the author of several articles on Museums, cultural projects, and Portuguese maritime history. This experience and area of expertise, give José a very particular view of Lisbon, its History and its stories.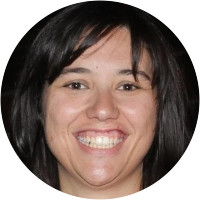 Patrícia Brum is a Portuguese archaeologist. Her first excavation was at the Alleins Castle, in France. From 2008 to 2021, she was part of the archaeology team of the Roman Ruins of Tróia, where she developed her interest not only in the research but also in its social return and community participation in heritage conservation, leading her to develop her master's thesis in Museum Studies. Between 2016 and 2019, she participated in a European project dedicated to the study of the effects of climate change on Cultural Heritage. She is now working at the Lisbon Museum - Roman Theatre, located in one of the oldest neighborhoods of Lisbon.
Reviews can only be left by Context customers after they have completed a tour. For more information about our reviews, please see our FAQ.
We travelled in a group of seven with the kids. Tiago was an outstanding guide, he made sure we were engaged and the kids didn't get distracted. All questions were fully answered. The stories of the monastery brought us to that time, helping further understand the history of Lisbon and the S. Jerome Monastery. The Tower of Belém was also an amazing place to visit. Viajamos em um grupo de sete com as crianças. Tiago foi um excelente guia, garantiu que estivéssemos envolvidos o tempo todo e que as crianças não se distraíssem durante o tour. Todas as perguntas foram respondidas com detalhes, principalmente as das crianças. As histórias do mosteiro nos levaram para essa época, ajudando a compreender melhor a história de Lisboa e do Mosteiro de S. Jerónimo. A Torre de Belém também foi uma visita muito interessante.
Dec. 19, 2022
I love the thoroughness and depth of Context tours. Tiago has a great deal of knowledge on art, history, and architecture. Our group got a rich explanation on the importance of Belem in Portugal's history and Tiago was a very good sport when we wanted to stop the tour for a moment to take some pictures....:)
Nov. 29, 2022
Everything was perfect! Belem was incredibly interesting and we are sold on Context!
Oct. 3, 2022