Tour Details
Tour Description
On this 3-hour Lisbon Food Tour led by a local chef or food writer, we will stroll the cobblestoned streets of the Chiado and Baixa neighborhoods in order to explore the city's culinary culture. From historic confeitarias offering the tastiest of sweets to modern restaurants with new interpretations of traditional food, our expert will weave a rich narrative of Lisbon's cuisine and how it fits into the greater culture of Portugal. We'll meet the owners of generations-old shops, taste artisanal products, and open our senses to the culinary traditions of this magnificent tiled city.
Pastéis de Nata - Portugal's National Treasure
We'll start our day with pastéis de nata. One of Portugal's best-known exports, this delicate, custard-filled pastry is a staple of the mid-morning and the late-afternoon lanche, or snack. We'll sample our pastel at one of the city's best pastelerias, where locals are known to pop in for a quick bite and a bica (espresso). We'll learn from our expert about the history and customs surrounding the pastry—which was first created by monks from Jerónimos Monastery in Lisbon's Belém neighborhood—while our countertop view allows us to observe the skilled chefs as they churn out these perfectly browned delicacies. Our conversation will surely turn to the specifics of how pastéis de nata are made, and the characteristics that distinguish a good pastel from a bad one, providing a framework for inevitable tastings during the rest of our stay. As with the croissant in Paris, it's impossible not to indulge in a daily pastel (or two) in Lisbon.


See more of Belém (and have a few more pastéis de nata) on our
Belém Tour
.
Of Cod and Conservas
With our sweet tooth satiated (at least for the moment), we'll turn our attention to another essential of the Portuguese diet: fish. It's said that in Europe, only the Icelanders eat more fish than the Portuguese, and indeed, methods of preserving seafood here have been in use since the iron age. The most ubiquitous? Salt preservation, which we see most often with bacalhau, or salt cod. Stepping into a historic Lisbon market—one owned by the same family for generations—we'll appraise the impressively large slabs of fish, and learn about the hundreds of ways in which to prepare them.


Nearby, we'll enter a different specialty shop specializing in high-quality conservas (canned goods), another prevalent method of seafood preservation in Portugal. Inexpensive and especially nutritious, this type of preservation took off in the 19th century and remained strong through the 1980s; in its heyday, Portugal was one of the top exporters of canned fish. The Portuguese are particularly sentimental about the sardine (see: the Festival of St. Anthony), and we'll certainly taste a few different preparations from a myriad of varieties now available, often with some pretty snazzy packaging. Our expert will shed light on the socio-economic context of conservas and the younger generation's renewed interest in the preservation method.


Want to get out of town? Try our
Sintra Tour
, a day trip to the beautiful and mysterious Sintra, just outside of Lisbon.
Wrapping Up Our Lisbon Food Tour
On subsequent stops we'll delve deeper into local specialties and Portuguese dining culture, potentially paying visits to a shop specializing in Portugal's underrated but high-quality cheeses, a confeitaria selling sweets prepared by local nuns, or one of Lisbon's hot new restaurants where we might find a hipster take on traditional food. We may even get a chance to whet our whistles with Lisbon's lovely local liqueur of choice, ginja, a sour cherry liqueur that is to die for.
Take Aways
As we progress through this Lisbon food tour our culinary expert will lead us through the best of the best—tailored to his or her particular expertise and relationships with shopkeepers. Our exact presentation and tour of shops will vary depending on the expert and group, creating a unique experience that will leave us with a well-rounded understanding of Portuguese cuisine in general and the unique food culture of Lisbon.
Booking Instructions
Please indicate any food allergies or intolerances in the Notes box when booking.
FAQ
Can I participate in your small group food tours if I have food allergies? Yes. If you have any specific allergies/intolerances, please indicate these in the Travel Notes section during booking. Your expert will do his or her best to accommodate, though please note that some shops we visit do use wheat flour and nuts in the kitchen for other items. Again, please make note of any dietary issues. If you are booking privately, we can adjust the tour to try to avoid such items, something that we cannot fully do on our small group walks.


Where do we meet? Where does it end? The walk begins in the Chiado neighborhood in central Lisbon and stays within a concentrated area. Your confirmation email will have the exact meeting point details along with a map.


Do we visit the fish and vegetable market? We can certainly visit the market if you are interested and it is open. On Sundays and Mondays, the market closes at 2pm, so we would recommend booking your tour for another day, or Sunday or Monday morning if you have a particular interest in the market.

What if it's raining? Tours operate rain or shine, but in the case of inclement weather, your expert will modify the tour so more time is spent indoors. It never hurts to have an umbrella on hand.


Is this seminar walking-intensive, and/or wheelchair accessible? We do cover quite a bit of ground on this seminar. Although we have designed it to move generally downhill, Lisbon is known for being hilly and many of the streets in the old town are cobbled. Some of the shops we visit are small and many will have a step up to access them. Please contact us with any mobility questions; we will be happy to advise if this seminar will be appropriate for you or propose modifications where necessary.


Is this tour appropriate for children? This walk is not a part of our official family program. That said, we may be able to arrange a visit with a family-friendly expert. Please contact us.
Where You'll Start
Tour Experts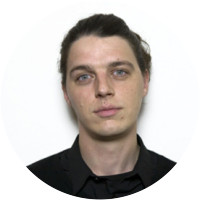 Bert is an Architect and Writer and holds a Master's Degree in Architectural Engineering and Cultural Sciences. He was born in Belgium and has lived and worked in Amsterdam, Beijing, and Shanghai before relocating to Lisbon in 2018. He established his career through many academic and writing-focused roles throughout his journey – also working as an Architectural consultant. He is the co-director of "MovingCities," an independent research organization investigating the role that architecture and urbanism play in shaping the contemporary city of Lisbon. Bert lived in China from 2006 to 2018, where he first began leading Context walks. He also has a great understanding of Lisbon's historic legacy, Jewish culture, and architectural style – fields of interest he has studied relentlessly since his first visit to the city in 2003.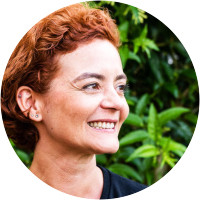 Patrícia Gabriel is a creative and enthusiastic chef based in Lisbon since 2010. Having initially pursued a master in Computational Mathematics, Patrícia was a teacher and researcher before changing course to follow her true passion—food. In 2016, she completed a master in Sciences of Gastronomy at the Universidade Nova de Lisboa. She loves to cook with unique ingredients found in authentic shops here, and is always looking for the stories and history behind them. In addition to her work with Context, Patrícia offers tailor-made workshops, private chef services and develops menus for special events.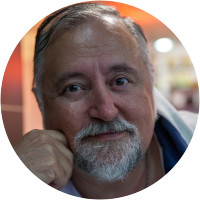 Pedro is a food expert and blogger with an MA in Gastronomical Sciences from the Universidade Nova de Lisboa, where his thesis focused on the Gastronomy of the city. A life long "lisboeta" he is very much enamoured with his home town, especially its gastronomy, history and architecture. Not only has he studied the cuisine and its different influences and variations, but he previously trained as a Civil Engineer, spending several years working for the city council renovating the historical quarters. In the process, he gained a deep knowledge of some of Lisbon's most characteristic areas which he loves to share with others.
Reviews can only be left by Context customers after they have completed a tour. For more information about our reviews, please see our FAQ.
We had a great time on our tour. We have decided that food tours are an excellent way to learn about a new destination and Rita did not disappoint. She was super knowledgable about the history of her country. She had a great sense of humor. The 3 hours we spent with her flew by. I have never been disappointed with Context and this new experience continues the theme of excellent guides and great content.
Mar. 22, 2023
Pedro was great Really concentrated on an authentic experience
Mar. 13, 2023
Patricia was phenomenal!
Mar. 7, 2023
Taste Lisbon with Context
Get to know one of the chefs leading this tour