Tour Details
About the Tour
Duration

From 1 Day to 6+ Days
Tour Description
Need help planning a trip to London? We can work with you to create a custom tour to suit your interests, from royal history to religion, from British food traditions to London's lively art scene, drawing on our network of over 70 expert London tour guides. From a full-day to a full week, our planning experts have your trip covered.
How to Book
Whether you already have something in mind or want help crafting something entirely new, our dedicated planning specialists are on hand to make the most of your travels. Context planners, all travelers in their own right and experts in their dedicated territory, will partner with you to create an itinerary suited exactly to your needs and schedule.
Itinerary Inspiration
For those unsure of exactly what they'd like to do, below is an
example
London itinerary to ignite your imagination; another good place to start brainstorming is with a perusal of our other
private and small group London tour options
:
London in Three Days (Estimated Cost: $2500)


Day 1
We'll spend 8 hours together unpacking the major highlights of this British capital, with a stop for lunch at vibrant Borough Market.
Sites will include: Westminster Abbey, the Changing of the Guard, St James Park, Buckingham Palace, the Thames, and the grand finale: the Tower of London.
Day 2
Our day kicks off with a 3-hour historical tour near the Square Mile, surrounded by signs of London's medieval, Roman, and Norman past.
After a break for an independent lunch, we'll spend the afternoon discovering a museum of your choice (popular choices include the Churchill War Rooms or the British Museum).
Day 3
Our finale will be an excursion out of London. Excursion options are: Hampton Court Palace (for a discussion of Henry VIII and the Tudors); Oxford (to admire its architectural tradition and its place as a beacon of education); or Cambridge (to explore its history, architecture, and world-famous art).
FAQ
What is included in the Custom & Multi-Day itinerary of London?
Cost details will vary based on exact itinerary, but all of our Custom & Multi-Day itineraries include the cost of your private guide. In many cases, vehicle/transportation costs, select meals, and site entrances may also be included. Your Context planning specialist will confirm exactly what is included in your personal itinerary before charging your credit card. (Note that accommodation is not included).
What information do you need from me in order to build a custom itinerary?
Our planning experts will be in touch to help you build your perfect tour, but in general, try to include the following pieces of information in your custom request form:
How many days would you like the tour to be?
Do you have specific goals for your trip?
Which sites and venues would you like to prioritize? Do you want to just pass by or explore inside as well?
Do you have any mobility concerns?
Who are you traveling with? What are their ages and interests?
How much does the Custom & Multi-Day tour cost?
Pricing will vary by itinerary. Your planning expert will provide an itinerary and pricing proposal for your trip before confirming your Context tour and charging your credit card.
How does the Custom & Multi-Day bookings process work?
Once you submit your custom request form (or contact us at
custom@contexttravel.com
), we'll get in touch via email or phone to review your ideas and finalize an itinerary. We only charge your credit card once all details have been confirmed.
Is this suitable for children and/or travelers with mobility challenges?
Yes. We can adapt the route based on the ages, needs, and interests of travelers in your party.
Where You'll Start
Tour Experts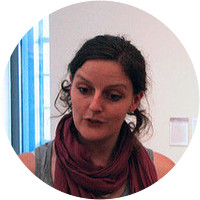 Sarah has lived and worked in London all her life, but pops over to Rome fairly often. After completing her MA in History of Art at University College London, specialising in late 19th Century French Painting and mid 20th Century Art, she has worked in different areas of the contemporary art world in both London and Rome, before deciding to focus on gallery education. This necessitated a far greater knowledge base, so Sarah trained to be a guide and qualified as a City of London Guide and as a Blue Badge Tourist Guide in 2008. She now works as a guide, specialising in Museums and Galleries as well as tours for children and young people, she teaches courses in art history and the history of London at the University of Richmond and works as a gallery educator at the National Portrait Gallery and the Dulwich Picture Gallery, specialising in tours for older people and people with Dementia.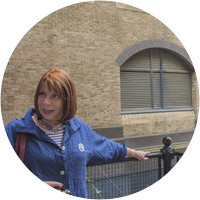 Sue was born a Londoner and has lived in several other cities including Seoul, Berlin and Washington DC. Since returning to London, she has spent the last three years studying its art, architecture, literature and history. Sue holds a research MPhil in History of Art from the Barber Institute, Birmingham University and has specialist knowledge of Victorian Britain through her study of its painting and literature. Her thesis, on symbolism in Victorian Art, focused on the work of the Pre-Raphaelites and she has also made studies in 20th Century American art. Sue is fascinated by London's history and is most interested in the artists and writers who have helped to define it. She loves to recount stories of their lives and works, and their connections with each other and the city.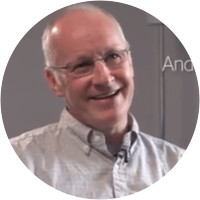 Jim came to art history relatively late. After training at RADA and working as an actor and musician in theatre and television for over a decade, he arrived at the Courtauld Institute of Art where he took a BA, MA and PhD, writing his doctoral thesis on Donatello. He held two Postdoctoral and Research Fellowships at the Courtauld, undertaking research on sculpture during the English reformation and revolution, before taking up his current post as Teaching Curator at the Ashmolean Museum in the University of Oxford. Jim is a Londoner, a dad and a cyclist, and would usually rather be at Lord's, watching the cricket.
Reviews can only be left by Context customers after they have completed a tour. For more information about our reviews, please see our FAQ.
You did everything you promised and gave us a guide that was very knowledgeable and wonderful to work with.
Mar. 9, 2020
Hattie was such a treasure as a guide on our private tour of the National Gallery and the Apsley House. Her knowledge and perspective of the individual paintings and of all of the art work viewed was amazing and made our tour very special. It will be something that my husband and I will remember for some time
Dec. 13, 2019
Oh my goodness, Viv was amazing and wonderful! We had a great day and could have kept going.
Dec. 5, 2019