Tour Details
Tour Description
By the second half of the 18th century, London was the capital of a vast Empire, stretching from India to North America and trading in goods and commodities from every continent. This empire, fueled in part by mercantilism and in part by missionary zeal, created a solid economic base for the development of what became the largest formal empire that the world had ever known. However, a less talked about side of the Empire was its complicity in the slave trade; indeed, until the national abolition in 1833, London was a primary actor in the slave trade, financing, purchasing, and protecting shipping routes for slaves. On this London Slavery Tour, led by a local historian, we discover Britain's role in the slave travel, as well as the fight to end it.
London Slavery Tour
During this 3-hour London Slavery Tour, we will look at how Britain's involvement in the slave trade, starting in the 1500s, remained for centuries the basis of the economic success of the empire. We'll learn how profits gained from human trafficking helped support the expansion of the British Empire as well as the Industrial Revolution. We'll also consider how a combination of economic interests, political changes, and humanitarian struggles changed the role of London from enforcer of the trade to beacon in the fight against the commerce of human beings. We'll analyze the importance of cases like the 1772 ruling that began the long road towards the abolition of the transatlantic slave trade.
On The Walk
Our walk begins at Guildhall, site of the trial for the Zong massacre, the first legal case in Britain involving a slave ship. From here we'll proceed to St. Mary Woolnoth where John Newton, who wrote the words to Amazing Grace and had been a slave ship captain, was rector. Continuing along the streets of the city we'll discuss the importance of the coffee houses as places where traders would conduct business, as well as religious halls where Abolitionist meetings were held.


FAQ
Where do we meet? Where does it end?
Generally speaking, the walk begins near Guildhall. Your confirmation email will have the exact meeting point details along with a map, and 24 hour phone number for any last minute issues. The walk typically ends at the Slavery and Sugar gallery of the Docklands museum.


What if it's raining?
Tours operate rain or shine, but in the case of inclement weather, your docent will modify the tour so more time is spent indoors. It never hurts to have an umbrella on hand.


Is this a walking intensive tour?
This walk covers about 1 mile overall. There are occasional opportunities to sit, use the bathroom, and get something to drink if needed.
Where You'll Start
Tour Experts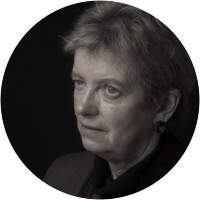 Philippa
Philippa is an Oxford educated historian with specialist training in Art History. A qualified teacher with over 15 years experience as a resident guide and teacher at Dulwich Picture Gallery. For the last two years she has been on an intensive course learning about this great city. A Londoner all her adult life, she enjoys all aspects of the city, from the architecture to the food markets, from the parks and riverside walks to the galleries and city churches. Her particular interests are the quirkier, less well-known places which only a long standing Londoner gets to know.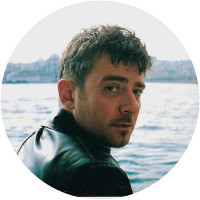 Kevin
Kevin Childs has worked as a publisher, an actor and a research consultant. Having gained a first class degree in English Literature at Oxford and an MA at the Courtauld Institute of Art in London, he has completed a PhD at the Courtauld examining the ways in which Michelangelo influenced the art of his contemporaries. Although his heart is in the Renaissance, his interests range from Greek and Roman classical literature to the art of twentieth-century Mexico. Kevin has lived in London for over 20 years and has a great passion for the city, its history and all that it currently offers. He has also spent extended periods of time in Italy, Greece, Turkey, Mexico, Egypt and Morocco. He writes regularly on art and travel.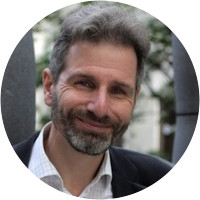 Tim
Tim Hochstrasser is Associate Professor of International History at LSE where he lectures on early modern European history, culture and political thought. He was educated and has taught at the Universities of Cambridge and Oxford. He is particularly interested in the Enlightenment era of European Thought but believes that the relationship between events and ideas can only be fully understood by taking seriously the architecture, town planning, design, art history and music within any period. He tries to reflect this holistic approach to history in his writings and teaching. He has lived and worked in London for many years and regularly takes groups of students out on London walks and expeditions to galleries so that they can experience the material culture of history first hand.
Reviews can only be left by Context customers after they have completed a tour. For more information about our reviews, please see our FAQ.
Loved Philippa. Very knowledgeable and personable. Would love to take a tour she developed. Maybe on our next trip.
Sep. 18, 2019
Nothing in the way of improving. Dan was a wonderful and knowledgeable guide!
Jul. 24, 2019
Tim was a terrific guide, providing all the important historical context as well as a wealth of detail. One minor suggestion: You may wish to note in the walk description online that a visit to the Docklands Museum "sugar and slavery" exhibit is included. We had gone there the day before; we would have not done so had we known it was part of the tour.
Jun. 13, 2019