Tour Details
Tour Description
Constantly changing across time, London's topography and architectural elements are completely different from those of any other large European capital. This London Architecture Tour explores the diverse array of influences that have made endowed London with it's strikingly unique cityscape. Walking around the city in the company of our guide, an architectural historian, our discussion will span from the Norman times to cutting edge contemporary structures, offering a general introduction to the main periods and styles of London architecture.
London Architecture Tour
Our walk starts at St. Paul's, jewel of Christopher Wren and ideal start of our excursion (those with an interest in Christopher Wren should also consider our
Christopher Wren Churches Tour
). From here, we may proceed to Temple Church, built by the Knights Templar in the 12th century. This church represents one of the best places to discuss Medieval London and the passage from Norman-Romanesque to Gothic architecture. Depending on opening times, we may then visit Prince Henry's Room or the Staple Inn, two of the few examples of Elizabethan and Jacobean timber-framed houses that survived the Great Fire of 1666. We may step inside the Staple Inn to see the great hall, a typical feature of medieval English houses and mansions. For the Jacobean period and the introduction of the Classical architectural language in London, we will then consider Lindsey House on Lincoln's Inn Field, the only surviving example of an ambitious house-building project and one of the first examples of land development in the West End.
A Changing London
Depending on the day, and the interest of the group, we may circle back to the Square Mile, and discuss the effects of World War 2 on London's urban development. We could consider Brutalism, and the architecture of the Barbican Center, or the role of the City and the financial institutions in reshaping the skyline of London in the past 20 years. Alternatively, we could cross the lively area of Covent Garden and walk through the British Museum, where we will then reach Bloomsbury and, in particular, Bedford Square, one of the finest preserved examples of a mature Georgian square and a typical eighteenth-century attempt to reach perfect symmetry and uniformity in the planning of urban spaces.
Take Aways
At the end of our walk, we'll come away with a deeper understanding of London, its architecture and urban past and future development.


FAQ
Do we go inside the venues or just see them from the outside?
We generally focus on the outside of buildings, but we do occasionally step inside churches or buildings that are relevant to the discussion. No advance tickets are required for these.


What if it's raining?
Tours operate rain or shine, but in the case of inclement weather, your guide will modify the tour so more time is spent indoors. It never hurts to have an umbrella on hand.


Is this tour good for kids?
Yes! We have some excellent family friendly guides who can appeal to the learning styles of children. Please book privately if you have children under 13. Feel free to provide us with information about your children such as favorite school subjects, and hobbies. This way we can match you with the best possible guide.


Is this a walking intensive tour?
The walk covers about 2 miles, but the exact mileage of the walk depends on the day and the interests of the group.


Where do we start? Where do we end?
We begin near St. Paul's, and end near Bedford Square. Your confirmation email will have the exact meeting point.


Where You'll Start
Tour Experts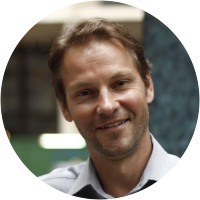 Chris studied architecture at the University of Sheffield and became an RIBA qualified architect in the mid-nineties. He has lived in London for over 20 years and, as well as working for a number of high-profile architectural practices in the city, he has spent the last 14 years teaching the History of Architecture in London for Boston University (USA). Chris particularly enjoys giving guided tours and exploring the many layers of London's architectural history from its Roman origins to present day hi-tech architecture. He has a special interest in developments in the city either side of the 1666 Great Fire of London, and the Battle of the Styles between Gothic and Classical architecture. He has worked and travelled extensively in Latin America and Europe and is a fluent Spanish speaker.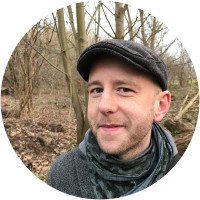 After studying attending an ancient City of London school and University in Edinburgh, Nick moved to London to work in the pharmaceutical industry. After a short stint he began to volunteer at a historic house. This is when he fell in love with the Georgian house at the top of the hill; its prominent position as home of the top judge in the land, its world class Robert Adam architecture, and its collection of Old Masters to rival any art gallery in the world. It was here that he learnt the basics of guiding, and realized that he may have stumbled onto the path to that elusive 'dream job'. A short time later Nick started working with English Heritage, where he oversees interpretation projects and exhibitions at heritage sites in the south of England. At the same time he started a guiding course accredited by the Institute of Tourist Guiding, and in summer 2016, after a year of illuminating lectures, all weather-walks, and excruciating exams, he qualified as a City of London guide. While his academic training was scientific, his academic interests now lie mainly in the City of London – the nucleus of the modern day metropolis. His personal interests lay in LGBTQ history, Medieval London, the lost rivers of London and architecture through the ages, and look forward to sharing these passions with likeminded people.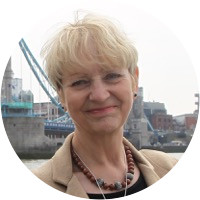 Norma was born in London, and her love of this incredible city has never left her. She has a passion for exploring, learning and meeting people, and was a tour manager and guide in Spain and France for 5 years, before returning to the UK. She has worked extensively in international communications and has travelled widely throughout the world. She is also a teacher in English as a Foreign Language (TEFL) and as an International Business Language. As a qualified Blue Badge Guide, she would be proud to show you some of the most magical sites and hidden secrets of London, one of the greatest cities in the world.
Reviews can only be left by Context customers after they have completed a tour. For more information about our reviews, please see our FAQ.
Mr. Currie shared a lot of interesting knowledge about London Architecture. I feel my walk with Context was a good way to learn more about London and Britain.
Sep. 4, 2018
Peter Currie was an exceptionally knowledgeable and engaging guide. We could not have learned or enjoyed ourselves more!
Jul. 5, 2018
Delve into London's architecture with Context
Get to know one of the historians leading this tour