Tour Details
Tour Description
Our guided walking tour explores the dramatic impact each of London's key architects has made on the city's strikingly unique skyline. Together you trace the narrative timeline of London's evolution from Norman times to cutting-edge contemporary skyscrapers.
Beginning from St. Paul's Cathedral
Your journey begins at the steps of St. Paul's, which was created by Architect Christopher Wren. From here, we may proceed through Temple Bar, London's only surviving city gate, and on through Paternoster Square, which proves to be a remarkable example of how modern architecture can work in harmony with London's famous historical monuments.
The Historical Guildyard Hall
After surveying the city's ever-changing skyline from the roof terrace of One New Change, we will visit Guildhall Yard – where a fanciful Indian-influenced 18th-century porch and a brutalist 20th-century extension juxtapose the original 15th-century Guildhall. Depending on opening times, we might also venture underground to discover the remains of one of London's most ancient buildings that lie hidden below the Guildhall Art Gallery.
The Skyscrapers of the Financial District
Next on the itinerary is a stroll past the magnificent Bank of England, originally designed by the celebrated architect Sir John Soane, and the Mansion House, a classical masterpiece that has long been home to London's Lord Mayor. Following a walk through the Victorian exuberance of Leadenhall Market, we will encounter the tall skyscrapers that have recently sprouted up in the City. From Richard Rogers' iconic Lloyd Buildings to the much-discussed 'Gherkin' designed by Norman Foster, these stunning structures represent the evolution of London into a centre for commerce and banking, offering a striking contrast to the many historic buildings that they now overshadow.


FAQ
Do we go inside the venues or just see them from the outside?
We generally focus on the outside of buildings, but we do occasionally step inside churches or buildings that are relevant to the discussion. No advance tickets are required for these.


What if it's raining?
Tours operate rain or shine, but in the case of inclement weather, your guide will modify the tour so more time is spent indoors. It never hurts to have an umbrella on hand.


Is this tour good for kids?
Yes! We have some excellent family-friendly guides who can appeal to the learning styles of children. Please book privately if you have children under 13. Feel free to provide us with information about your children such as favorite school subjects, and hobbies. This way we can do our best to match you with the best possible guide.


Is this a walking intensive tour?
The walk covers about 2 miles, but the exact mileage depends on the day and the group's interests.


Where do we start? Where do we end?
We begin near St. Paul's and usually end in the vicinity of the Bank of England. Your confirmation email will have the exact meeting point.


Where You'll Start
Tour Experts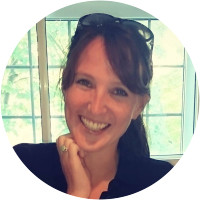 Catherine qualified as a Blue Badge Guide in 2009, a City of Westminster Guide in 2006 and a City of London Guide in 2005. Catherine is a tutor on the Westminster guiding course. She has worked as a broadcast journalist on London ITV news and makes podcasts about unusual sites around London. She is currently making a series about the City of London churches! In case you hadn't guessed, she likes sharing stories about London one way or another! She has an MA in History of Art, an MA in broadcast journalism and a BA in Drama. She makes stained glass windows.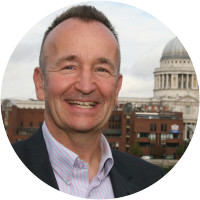 Although raised in the quintessential English picture postcard village, David has lived in London for over half of his life, and now considers himself very much a 'City Slicker'. Fine Art trained and a former magazine art editor, David brings together all previous experience into guiding the quirky, beautiful, mysterious and thought-provoking within London. A life-long love and understanding of buildings enables David to offer specialist tours of both historic and contemporary architecture. The urban fabric of our multifaceted capital, and how it came to be, provides David with endless fascination, surprise and delight, and is his passion in guiding visitors.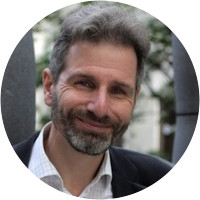 Tim Hochstrasser is Associate Professor of International History at LSE where he lectures on early modern European history, culture and political thought. He was educated and has taught at the Universities of Cambridge and Oxford. He is particularly interested in the Enlightenment era of European Thought but believes that the relationship between events and ideas can only be fully understood by taking seriously the architecture, town planning, design, art history and music within any period. He tries to reflect this holistic approach to history in his writings and teaching. He has lived and worked in London for many years and regularly takes groups of students out on London walks and expeditions to galleries so that they can experience the material culture of history first hand.
Reviews can only be left by Context customers after they have completed a tour. For more information about our reviews, please see our FAQ.
Alan was a spectacular tour guide! He was professional, well prepared, engaging, knowledgeable, interesting, and fun...We were captivated and hung on his every word as he guided us through the streets of the city telling us about the history of London, taught us about the old iconic churches and buildings, took us to a rooftop to survey the entire city, and showed us some spectacular modern buildings. We loved every minute of it! We spent our entire time in London talking about all we learned on this tour. Thank you Alan! Thank you Context!
Jan. 5, 2023
An architect talking about architecture. Win, win! Very well informed, very anxious to teach.
Dec. 5, 2022
Alan was wonderful. Very knowledgeable, pleasant to hang out and chat with. Very professional and able to discuss the projects intelligently as well. I enjoyed it. He was also flexible and oriented the tour to my interests.
Sep. 28, 2022
Delve into London's architecture with Context
Get to know one of the historians leading this tour