Tour Details
Photos & Highlights
Join us on a walk led by a historian or archaeologist and discover the hidden, fascinating buildings and architectural remains of London.
By the end of the tour, you'll have a deeper understanding of the city's rich history – from Ancient Rome to today.
St. Bartholomew the Great, St Andrew Holborn, and Lincoln's Inn
Tour Description
From ancient Roman ruins to Norman architecture, London is littered with reminders of its past. However, in order to see the full historical breadth of London's buildings, one must look closely. As a complement to our
London History Tour
, this Hidden London Tour focuses on the hidden physical remains of London's past rather than the more obvious sites and the spaces between. While London has been on the brink of destruction time and again—be it from the Great Fire or the Blitz—remnants of London's past persist in the least likely of places.
Sites Visited:
Explore the hidden remains of the Roman fort and city wall at St. Paul's tube station
Visit the church of St. Bartholomew the Great, an example of Norman architecture
See the western gate of the Roman and medieval city, Newgate, and the medieval survival of St. Etheldreda's crypt and chapel
Optional visit to the underground Silver Vaults, a set of silversmiths and shops.
Hidden London Tour
We begin our walk at St. Paul's tube station, a few minutes away from one of London's most impressive hidden sites. The remains of the western gate of the Roman fort that once stood here, something not normally accessible to the public, now incongruously sit within a parking garage. While here, we will look at the remains of the Roman city wall and the signs of its continued use up to the eighteenth century. We will then walk to the area near the church of St. Bartholomew the Great, an important part of medieval London. Here, we will view the church itself, a perfect example of twelfth-century Norman architecture that survived both the 1666 fire and the Blitz.
Onto Newgate
Next, we will walk to the western gate of the Roman and medieval city, Newgate, an area once infamous for its prison. From here we may take a short stroll to St. Etheldreda's, another remarkable medieval survival where the crypt and chapel still stand. Depending on time, we may move to the Silver Vaults, which was built as a Victorian safe deposit but is now a set of underground silversmiths and shops, and is little known outside the silver-dealing world.


Lincoln's Inn and Friaries
Across the road lies the medieval Lincoln's Inn, one of the four remaining 'Inns of Court' in London, where aspiring lawyers lived and learned their trade. This particular inn, which extends over a sprawling 11 acres, was constructed in stages between the fifteenth and nineteenth centuries, providing an overview of the many architectural styles that were popular during this period. Further along Fleet Street lay the large Carmelite and Dominican Friaries, now recalled in the street names Whitefriars and Blackfriars, respectively. We will see the remains of the former under a modern office building and again a short walk away in a seventeenth-century pub. This pub, the Olde Cheshire Cheese, is notable for its age and its former regulars: Samuel Johnson, G. K. Chesterton, and Charles Dickens, to name but a few. You can have a drink or eat here, which will provide a suitably energetic end to the walk.
Takeaways
At the end of our walk, we will have explored some of the little-known and fascinating buildings and architectural remains of the city, and will have a deeper understanding of London's history.
FAQ
Where does the tour begin? Where does it end?
It begins near the St Paul's tube station and ends at the Olde Cheshire Cheese pub. Your confirmation email will have the exact meeting point.


Is this walk suitable for me if I am claustrophobic?
Yes, we don't visit any site that is particularly narrow or small, however we do go down several flights of stairs and through some uneven pavements.


Can I take pictures during the tour?
Absolutely yes!


What kind of shoes and clothes should I wear for this tour?
Weather can be quite variable in London, so we suggest comfortable shoes and layers, possibly with some kind of waterproof item.
Where You'll Start
Tour Experts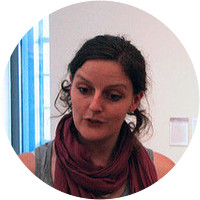 Sarah has lived and worked in London all her life, but pops over to Rome fairly often. After completing her MA in History of Art at University College London, specialising in late 19th Century French Painting and mid 20th Century Art, she has worked in different areas of the contemporary art world in both London and Rome, before deciding to focus on gallery education. This necessitated a far greater knowledge base, so Sarah trained to be a guide and qualified as a City of London Guide and as a Blue Badge Tourist Guide in 2008. She now works as a guide, specialising in Museums and Galleries as well as tours for children and young people, she teaches courses in art history and the history of London at the University of Richmond and works as a gallery educator at the National Portrait Gallery and the Dulwich Picture Gallery, specialising in tours for older people and people with Dementia.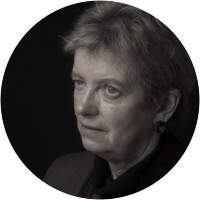 Philippa is an Oxford educated historian with specialist training in Art History. A qualified teacher with over 15 years experience as a resident guide and teacher at Dulwich Picture Gallery. For the last two years she has been on an intensive course learning about this great city. A Londoner all her adult life, she enjoys all aspects of the city, from the architecture to the food markets, from the parks and riverside walks to the galleries and city churches. Her particular interests are the quirkier, less well-known places which only a long standing Londoner gets to know.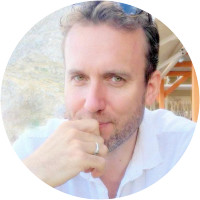 Lawrence travelled and excavated extensively in Israel, Jordan and Egypt before attending the University of Durham where he studied archaeology. He specialised in ancient human remains during his Masters' at Liverpool University Medical School, followed by a year of travel and excavation in the UK and Africa. He won a scholarship to attend University College London, where he wrote his Doctorate on ancient populations of the Western Mediterranean basin and the Canary Islands. He currently lectures at Birkbeck College, University of London. He carries out research at London's Natural History Museum and spends several months each year working on a major archaeological project in Peru. He is also connected with excavations in Egypt, Bolivia, California, Sierra Leone, Ghana, and Spain, where he works with a forensic unit recovering the fallen from the 1936-1939 Spanish Civil War. In addition to his research, he has interests in the classical world, ancient Assyria, geology, palaeontology, twentieth century art history and the history of London.
Reviews can only be left by Context customers after they have completed a tour. For more information about our reviews, please see our FAQ.
It was perfect and exceeded my expectations! Tim was brilliant! Nothing to improve!
Feb. 13, 2023
Peter was the best…knowledgeable, entertaining, alert to our interests. We have done a half dozen tours in different places, and Peter was the best of them all.
Feb. 10, 2023
All excellent except the wind!
Jan. 13, 2023