Tour Details
Tour Description
Retaining one of the greatest collections of western art in the world, the National Gallery is a wonderful repository of stories, from the magical to the everyday, from epic tales to biographies, and from the imaginary to the factual. Together, we'll dive into the world of these stories—as well as the stories behind the artists that made them—on this National Gallery for Families Tour, led by an art historian trained in visual learning strategies. Armed with art supplies and our imaginations, we'll not only learn some of the skills necessary to make masterworks like the ones on display, but we'll develop an appreciation for western art through the ages.


"She came prepared with tools/activities for the kids and clearly took time to think about how to engage them fully. It was amazing!"
National Gallery For Families Tour
On our journey, we will hear the legends of the Greek and Roman gods, including Mars, the god of war, and Venus, the goddess of love, as well as the fate of Ariadne, who was deserted on an island by her lover, Theseus, and later discovered by the god of wine, Bacchus. We will also see how artists interpreted the stories of the holy books and meet the Queen of Sheba on her journey to test the wisdom of King Solomon with gifts of gold. Or perhaps we will find out the secret of Samson's superhuman strength and discover who betrayed his secret.
Reading a Painting
As we explore, we will learn to decipher the signs and symbols that give us clues to the meaning of different paintings. For example, which saint always holds an arrow and why? Who is dressed in animal skins? Who holds a golden apple, and what does an hourglass symbolize? What does a dog, or a dove, or a horse represent in a painting?


Interactive Activities
Throughout the walk, we'll also engage with the paintings through a series of interactive activities. Maybe we'll take out our pencils and decide to try our hands at sketching some of the paintings we see—inserting ourselves into the picture! Or, perhaps we'll take a closer look at painting; just how do they get so many colors and textures onto the canvas? Either way, we'll walk away with a deepened appreciation for the craft of some of Europe's masters—and a few new artistic skills.
Take Aways
Over the course of this walk, we will learn how artists over the centuries have translated the great literary and oral narratives from words to paint as we hear and see these stories. The west has a rich culture of storytelling that has inspired countless retellings, and together with our docent we will discover these tales on our journey around the National Gallery.
FAQ
Where do we meet? Where does it end?
The walk begins and ends inside the museum. Your confirmation email will have the exact meeting point details along with a map, and 24 hour phone number.


Do we need tickets to go inside the National Gallery?
No, the gallery is free to the public, however donations are appreciated. There are donation boxes at all main entrances to the gallery.


Is this tour good for kids?
Absolutely yes! This tour was designed by our museum educators and docents to be fun and interactive. Feel free to provide us with information about your children such as favorite school subjects, and hobbies. This way we can match you with the best possible docent.


Is this walk accessible to wheelchair users?
Yes, the gallery is fully accessible.
Where You'll Start
Tour Experts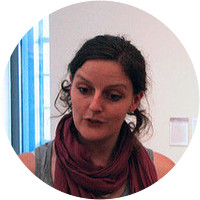 Sarah has lived and worked in London all her life, but pops over to Rome fairly often. After completing her MA in History of Art at University College London, specialising in late 19th Century French Painting and mid 20th Century Art, she has worked in different areas of the contemporary art world in both London and Rome, before deciding to focus on gallery education. This necessitated a far greater knowledge base, so Sarah trained to be a guide and qualified as a City of London Guide and as a Blue Badge Tourist Guide in 2008. She now works as a guide, specialising in Museums and Galleries as well as tours for children and young people, she teaches courses in art history and the history of London at the University of Richmond and works as a gallery educator at the National Portrait Gallery and the Dulwich Picture Gallery, specialising in tours for older people and people with Dementia.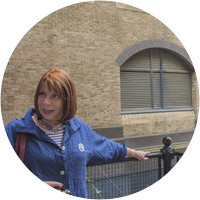 Sue was born a Londoner and has lived in several other cities including Seoul, Berlin and Washington DC. Since returning to London, she has spent the last three years studying its art, architecture, literature and history. Sue holds a research MPhil in History of Art from the Barber Institute, Birmingham University and has specialist knowledge of Victorian Britain through her study of its painting and literature. Her thesis, on symbolism in Victorian Art, focused on the work of the Pre-Raphaelites and she has also made studies in 20th Century American art. Sue is fascinated by London's history and is most interested in the artists and writers who have helped to define it. She loves to recount stories of their lives and works, and their connections with each other and the city.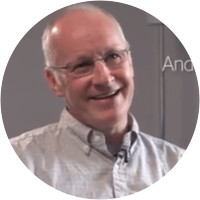 Jim came to art history relatively late. After training at RADA and working as an actor and musician in theatre and television for over a decade, he arrived at the Courtauld Institute of Art where he took a BA, MA and PhD, writing his doctoral thesis on Donatello. He held two Postdoctoral and Research Fellowships at the Courtauld, undertaking research on sculpture during the English reformation and revolution, before taking up his current post as Teaching Curator at the Ashmolean Museum in the University of Oxford. Jim is a Londoner, a dad and a cyclist, and would usually rather be at Lord's, watching the cricket.
Reviews can only be left by Context customers after they have completed a tour. For more information about our reviews, please see our FAQ.
Hattie had really good information about the paintings, principally about The Ambassadors and the Arnolfini Portrait. However I think that she lacked a bit the touch for young children. Maybe including jokes would help the children to remember the information more.
Jul. 22, 2022
Fran was wonderful. She had a challenging situation as my boys were exhausted and not eager students. She was patient and I loved her approach to the artwork, weaving in contemporary cultural issues with information about the nuts and bolts of making paint color. I highly recommend her any only wish my children had been a bit more receptive.
Jul. 11, 2019
fantastic. She adjusted well once she understood the knowledge base of the group. One suggestion--send docents our background in advance so that they now what level to gear the tour.
Jun. 26, 2019