Tour Details
Tour Description
This two-hour tour of the British Museum will stimulate children's imagination as they explore mummies, Parthenon marbles, Roman mosaics, and other antiquities that represent fascinating civilizations from the past. Our archaeologists, trained in visual thinking strategies, will offer an interactive look at the ancient world and its traditions, religions, and people. Families on this tour will get to pick a civilization and trace their history, learning more about their day-to-day lives, and applying what they learn to our world today.

Please note: All museum exhibits are subject to closure at short notice. Your expert will be able to explain any closures to you at the start of the tour and refocus the tour on the available exhibits if necessary.

Located in the beautiful Bloomsbury neighborhood, the British Museum holds one of the richest and most eclectic public art collections in the world. From the Rosetta Stone, to the lion hunt, to the king's palace at Nineveh, the museum is packed full of artwork that can enhance your family's understanding of the ancient world. Our walk begins just outside the museum, where we'll learn how it was founded and how the passion for collecting is still at the core of this incredible institution today. From here we'll go inside and, using fun educational tools, pick a theme or a particular civilization and follow its development throughout time. We may, for instance, focus on the development of scripture from cuneiform to hieroglyphic to our modern alphabet. We'll also make sure to include a visit to the Egyptian mummies and the Parthenon marbles and, depending on the children's interests, may also focus on the development of civilization in England.

Note: In order to plan the best possible experience for your children, it would be helpful for us to know some background. Have they traveled to other countries in the past? If so, where? Have they studied any subjects in school that would relate to the walk? Are they interested in art, music, even food? The more you can tell us, the better.
FAQ
Where are we meeting our guide?
Once you book your tour we'll send you all details regarding where to meet your guide and how to get there.


Do we need tickets to go inside the British Museum?
No, the museum is free to the public, however donations are appreciated. There are donation boxes at all main entrances to the gallery.


Is this tour good for kids?
Absolutely yes! This tour was designed by our museum educators and guides to be fun and interactive. Feel free to provide us with information about your children such as favorite school subjects, and hobbies. This way we can match you with the best possible guide.


Is this walk accessible to wheelchair users?
Yes, the gallery is fully accessible.

There are 8 in my group but your website won't allow me to include more than 7 participants. Can't you make an exception?
No, unfortunately, due to venue reservation restrictions, we cannot accommodate groups larger than 7 people. If your group is larger, we recommend you split into multiple groups.
Where You'll Start
Tour Experts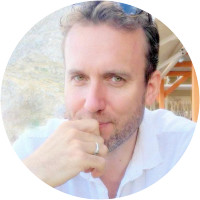 Lawrence travelled and excavated extensively in Israel, Jordan and Egypt before attending the University of Durham where he studied archaeology. He specialised in ancient human remains during his Masters' at Liverpool University Medical School, followed by a year of travel and excavation in the UK and Africa. He won a scholarship to attend University College London, where he wrote his Doctorate on ancient populations of the Western Mediterranean basin and the Canary Islands. He has worked at the Peruvian site of Pachacamac since 2004, and has worked in Egypt since 2012. He currently directs a major excavation in northern Egypt, at a site dating to c.3000 BC, and also works with historical forensics at sites connected to the Spanish Civil War. He lectured in bioarchaeology at the University of London and the University of Winchester from 2004-2021, and has written extensively on bioarchaeology and osteology in a range of academic journals and edited volumes. He is particularly interested in palaeontology, art history, the rise of civilisation and the history of London. He has developed a particularly irreverent guiding style that appeals to children from 5 to 105!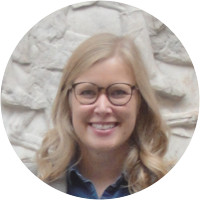 Helena Meskanen is an archaeologist, with a PhD from King's College London, where her research focused on ancient Spartan religion and archaeology. As a field archaeologist, she has worked in Greece, Italy, Israel, Scotland and her native Finland, and loves talking about the challenges, possibilities and realities of fieldwork. She has lived in London for 9 years, and finds the city's endless layers of history fascinating. From the British Museum to Roman London, from the Great fire of London to the shiny modern skyscrapers, there is always an interesting corner or an alley to explore.
Originally from Sweden, Frederika lived in Berlin and Chicago before settling in London. She holds a PhD in Comparative Literature with focus on Classics from Northwestern University. She has also earned a BA and MA in Ancient Studies and Religious History respectively from the Freie Universität, Berlin and has several seasons of archaeological fieldwork around Greece under her belt. She combines these diverse fields in her research, which explores how ancient myths and images have lived on in modern art and literature. She has a particular interest in the history of museums and how our way of engaging with and looking at the past has shifted over generations. She works just up the road from the British Museum and will happily share all the reasons why she thinks Bloomsbury is one of the most charming areas of central London.
Reviews can only be left by Context customers after they have completed a tour. For more information about our reviews, please see our FAQ.
The tour was fantastic! Easy directions for meeting our guide. She kept our children engaged the entire time and informed us of so much history!
Apr. 2, 2023
Easy to book, guide was energetic, well informed, great w kids, and very engaging.
Feb. 25, 2023
Lawrence was AMAZING. He immediately captured the kids' attention and held it for the full two hours. One kid actually said, "I never knew a museum could be like that!" That's exactly what we were hoping for from this tour and we got much more than we dreamed of getting. Your communications and emails were great and everything was completely smooth. It was worth every penny!!
Dec. 19, 2022