Tour Details
Tour Description
In 1666, the medieval city all but disappeared in the Great Fire of London. The city was rebuilt on the footprint of its predecessor, but once again fell in danger of destruction during the Blitz of 1940-1941. One of the worst nights was the Sunday between Christmas and New Year's Day, December 29, 1940, when German planes devastated the area around St Paul's while most Londoners were enjoying their Christmas break. Those working on the ground dubbed it 'The Second Great Fire of London. On this London WWII Tour, led by a local historian, we'll explore this dark chapter of the city's history, and discover how England's resilience allowed them to overcome the fierce bombings.
"I ended the tour having walked the Blitz, felt inspired by the resilience of the British population."
London WWII Tour
Our walk will start at the Museum of London with its post-1666 galleries, a recent addition, where we will discuss the life of Londoners before and during the war. We will continue with a walk into the Barbican and then to Guildhall, telling the story of that fateful night in 1940 and the people who fought to save what they could of the city and its people. Thanks to the vigilance of the firewatchers on the roof of St Paul's, the cathedral, a symbol of strength for Londoners, was saved.
After the Blitz
Much of the City of London was rebuilt, and most important buildings were restored while others were removed altogether. We will see sites that fit into both categories: churches carefully put back together and others that were left as ruins—a memorial to that awful night. We will pass by the original location of St. Mary Aldermanbury, dismantled and shipped to Fulton, Missouri after the war.
At St. Paul's
Our walk will end at St. Paul's (which we delve further into on our
St. Paul's Cathedral Tour
), in which we will learn more about the church that helped sustain the spirit of the city's residents. If time and stamina allow, we will climb to the very top, above the dome, and marvel at the roofs of the cathedral, so carefully protected every night by its teams of volunteers. From there, we have a bird's eye view of the city through which we have been walking.
Take Aways
Finishing our tour, we'll come away with an understanding of how fragile the fabric of cities really are. We will also develop a deeper knowledge at the havoc caused by both the two 'Great Fires' of London and how the local community came together on both occasions, to restore the city to its former glory.


FAQ
Where do we meet? Where does it end?
The walk begins near the Museum of London and ends at St. Paul's. Your confirmation email will have the exact meeting point details along with a map, and emergency phone number.


Do we go inside the venues or just see them from the outside?
We will go inside the Museum of London and St. Paul's.


What if it's raining?
Tours operate rain or shine, but most of this tour takes place indoors. It never hurts to have an umbrella on hand.


Is this a walking intensive tour?
This walk covers about 1 mile overall. There are occasional opportunities to sit, use the bathroom, and get something to drink if needed.


Does this tour include the Churchill War Rooms?
No, this tour does not include the Churchill War Rooms, but we do offer a longer, more in-depth tour of WW2 that includes the Churchill War Rooms. You can book it
here
.
Where You'll Start
Tour Experts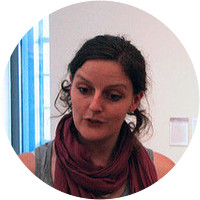 Sarah has lived and worked in London all her life, but pops over to Rome fairly often. After completing her MA in History of Art at University College London, specialising in late 19th Century French Painting and mid 20th Century Art, she has worked in different areas of the contemporary art world in both London and Rome, before deciding to focus on gallery education. This necessitated a far greater knowledge base, so Sarah trained to be a guide and qualified as a City of London Guide and as a Blue Badge Tourist Guide in 2008. She now works as a guide, specialising in Museums and Galleries as well as tours for children and young people, she teaches courses in art history and the history of London at the University of Richmond and works as a gallery educator at the National Portrait Gallery and the Dulwich Picture Gallery, specialising in tours for older people and people with Dementia.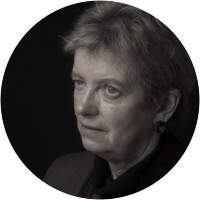 Philippa is an Oxford educated historian with specialist training in Art History. A qualified teacher with over 15 years experience as a resident guide and teacher at Dulwich Picture Gallery. For the last two years she has been on an intensive course learning about this great city. A Londoner all her adult life, she enjoys all aspects of the city, from the architecture to the food markets, from the parks and riverside walks to the galleries and city churches. Her particular interests are the quirkier, less well-known places which only a long standing Londoner gets to know.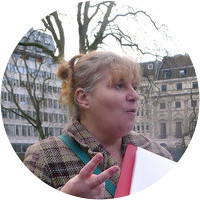 Born in London, Ruth has also lived in Israel for many years. She trained at the Rubin Academy of Music and Dance in Jerusalem, where she studied Voice and Piano and received a degree in performance in both instruments. She is a qualified music teacher and for many years taught music to children and adults of all ages. Returning to London in 2000, Ruth undertook a number of intensive courses learning about the history of this great city which she loves. She has recently earned an MA in Art History and enrolled in a Ph.D. program. Ruth also has a particular interest in Jewish London and a keen interest in the artistic and musical history of London.
Reviews can only be left by Context customers after they have completed a tour. For more information about our reviews, please see our FAQ.
Ruth was great. Her pace was perfect, she was very knowledgeable and clearly she loves what she does.
Jun. 12, 2022
Peter was an incredible guide! Our kids loved their time with him and later, over dinner, were telling us all about what Peter had taught them.
Oct. 5, 2019
Peter is a local guide who has a personal connection to the neighborhood and historical period he shared with us. He is extremely informed and had an insightful message. We felt lucky to meet him.
Jul. 12, 2019