Tour Details
Tour Description
The Tower of London is one of London's most famous landmarks. Known for its feathered inhabitants, its gruesome executions, and its famous prisoners, the Tower is the site of intriguing stories that inspire and fascinate young visitors. Why do the ravens live in the Tower? Was the Tower really used as a zoo? In this 2.5-hour Tower of London Tour for Kids, led by a specially trained family-friendly historian, we'll provide an engaging way to experience London with kids. Includes hands-on activities.

2022 Update: Update June 2022: Due to venue rules, we are currently unable to guide inside the White Tower at the Tower of London. This rule is in place until at least September 2022. We are still able to guide in the other areas of the Tower of London site.
Sites Visited
Included
2.5 hours with a family-friendly historian
Skip-the-line tickets into the Tower of London

Please Note: Our team will pre-purchase timed admission tickets on behalf of your party. However, due to enhanced COVID-19 safety precautions at this venue, there will be a mandatory security line which we must wait in together.
Itinerary Details
We'll begin our walk by learning a bit about the history of the Tower and the stories surrounding the building of this royal residence. We will talk about the importance of building on the river banks and how many other Royal residences there still are by the banks of the Thames. Can you name one?


Traveling through time, we will meet Queens and Kings, look at the stunning Crown Jewels and learn about famous executions that took place in the Tower. At each stop, our guide, trained in visual thinking strategies, will engage the young adventurers with inquisitive questions and activities while simultaneously putting the Tower into its historical context.
By the end of the tour, all participants will have discovered numerous fascinating characters and stories. Children and adults will come away with a better understanding of British history, and the role of the Tower of London in history and today.
Looking for another family-friendly London tour? Try our
British Museum Tour for Kids
or our
National Gallery Tour for Kids
.
FAQ
What is a private tour?
Our private tours are limited exclusively to travelers within your party. They are designed to provide a learning experience that is completely tailored to you and your traveling companions. Private tours give you more flexibility with scheduling (you decide when the walk best fits in your trip), the ability to tailor your itinerary (we'll work to match the itinerary to the interests and dynamics of your group), and more personalized time with your guide.
Where do we meet? Where does it end?
The tour meets near the Tower, in an easy-to-find location away from the crowds. Your confirmation email will have the exact meeting point details along with a map. The walking tour ends within the Tower grounds.


Does this walk "skip the line"?
Yes, we use a reserved entry to bypass the ticket line at the entrance.
Is the Tower of London wheelchair accessible?
Whilst the Tower welcomes all visitors, this historic building has places with difficult stairs and passageways and wheelchair access is limited. There are also a large number of steps throughout the Tower with cobbles laid in some of the roads. However, the Jewel House and the Crown Jewels are fully accessible to all visitors.
Contact us
if you have any questions regarding accessibility.
Can we schedule a tour in the afternoon?
We generally recommend morning tours, as crowds can be very bad in the afternoon, especially to see the Crown Jewels. However, we can sometimes make exceptions. Get in touch if you require a different start time.
Where You'll Start
Tour Experts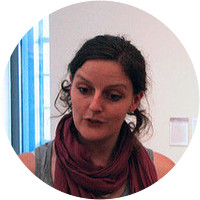 Sarah has lived and worked in London all her life, but pops over to Rome fairly often. After completing her MA in History of Art at University College London, specialising in late 19th Century French Painting and mid 20th Century Art, she has worked in different areas of the contemporary art world in both London and Rome, before deciding to focus on gallery education. This necessitated a far greater knowledge base, so Sarah trained to be a guide and qualified as a City of London Guide and as a Blue Badge Tourist Guide in 2008. She now works as a guide, specialising in Museums and Galleries as well as tours for children and young people, she teaches courses in art history and the history of London at the University of Richmond and works as a gallery educator at the National Portrait Gallery and the Dulwich Picture Gallery, specialising in tours for older people and people with Dementia.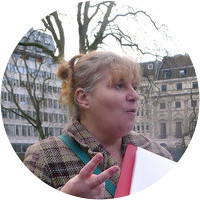 Born in London, Ruth has also lived in Israel for many years. She trained at the Rubin Academy of Music and Dance in Jerusalem, where she studied Voice and Piano and received a degree in performance in both instruments. She is a qualified music teacher and for many years taught music to children and adults of all ages. Returning to London in 2000, Ruth undertook a number of intensive courses learning about the history of this great city which she loves. She has recently earned an MA in Art History and enrolled in a Ph.D. program. Ruth also has a particular interest in Jewish London and a keen interest in the artistic and musical history of London.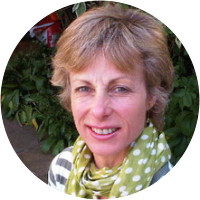 Viv has a degree in English Language and Medieval Literature from Durham University. She spends part of each year in France, but for the past 25 years London has been home. Following two years of intense training she qualified as a Blue Badge Guide, coming top in her year. She particularly enjoys giving individuals and families in-depth tours of London focusing as much on the hidden and unfamiliar as the well-known - she concentrates as much on the here-and-now as the past. The City's fringes - Bankside and Spitalfields - hold as much appeal as Westminster and St James's. She enjoys sharing her enthusiasm for London's C18 and C19 history and her detailed knowledge of the city's royal connections. She has a particular interest in the great aristocratic landholdings of London, and has created walks around the 'villages' of London such as Chelsea, Bloomsbury and Spitalfields. Viv is currently studying for a part-time Research Masters in the History of the British Country House 1485-1945
Reviews can only be left by Context customers after they have completed a tour. For more information about our reviews, please see our FAQ.
We had a terrific time with Jessica at the Tower of London. Her enthusiasm and knowledge about English history had us entertained and happy the whole morning. Our entire family learned a lot. In fact, we could have used more time with her. There was still more to learn and explore - it would be a great full day tour. We look forward to another tour with Jessica when we return.
Apr. 11, 2022
We had the MOST INCREDIBLE experience at the Tower of London. We cannot even express how lucky we felt to have Jess as our guide. She tailored the whole experience and hundreds of years of complicated history so our kids could really understand it. Her passion and energy was infectious and our kids (and us) came away with so much knowledge and reverence for the Tower. She is an all star and I would recommend this tour and Jess to anyone wanting a real in-depth tour of the Tower. Absolutely brilliant!
Apr. 8, 2022
Laura was great with my kids! They loved the tour, but were captivated by Laura's stories. She also brought along extra pictures to help my kids visualize the sorry better. This tour was definitely a highlight for us! Thank you Laura
Mar. 9, 2022