Tour Details
Tour Description
In 1666, the medieval city all but disappeared in the Great Fire of London. The city was rebuilt on the footprint of its predecessor, but once again fell in danger of destruction during the Blitz of 1940-1941. One of the worst nights was the Sunday between Christmas and New Year's Day, December 29, 1940, when German planes devastated the area around St Paul's while most Londoners were enjoying their Christmas break. Those working on the ground dubbed it 'The Second Great Fire of London. On this London WWII Tour, led by a local historian, we'll explore this dark chapter of the city's history, and discover how England's resilience allowed them to overcome the fierce bombings.
"I ended the tour having walked the Blitz, felt inspired by the resilience of the British population."
London WWII Tour
Our walk will start at the Museum of London with its post-1666 galleries, a recent addition, where we will discuss the life of Londoners before and during the war. We will continue with a walk into the Barbican and then to Guildhall, telling the story of that fateful night in 1940 and the people who fought to save what they could of the city and its people. Thanks to the vigilance of the firewatchers on the roof of St Paul's, the cathedral, a symbol of strength for Londoners, was saved.
After the Blitz
Much of the City of London was rebuilt, and most important buildings were restored while others were removed altogether. We will see sites that fit into both categories: churches carefully put back together and others that were left as ruins—a memorial to that awful night. We will pass by the original location of St. Mary Aldermanbury, dismantled and shipped to Fulton, Missouri after the war.
At St. Paul's
Our walk will end at St. Paul's (which we delve further into on our
St. Paul's Cathedral Tour
), in which we will learn more about the church that helped sustain the spirit of the city's residents. If time and stamina allow, we will climb to the very top, above the dome, and marvel at the roofs of the cathedral, so carefully protected every night by its teams of volunteers. From there, we have a bird's eye view of the city through which we have been walking.
Take Aways
Finishing our tour, we'll come away with an understanding of how fragile the fabric of cities really are. We will also develop a deeper knowledge at the havoc caused by both the two 'Great Fires' of London and how the local community came together on both occasions, to restore the city to its former glory.


FAQ
Where do we meet? Where does it end?
The walk begins near the Museum of London and ends at St. Paul's. Your confirmation email will have the exact meeting point details along with a map, and emergency phone number.


Do we go inside the venues or just see them from the outside?
We will go inside the Museum of London and St. Paul's.


What if it's raining?
Tours operate rain or shine, but most of this tour takes place indoors. It never hurts to have an umbrella on hand.


Is this a walking intensive tour?
This walk covers about 1 mile overall. There are occasional opportunities to sit, use the bathroom, and get something to drink if needed.


Does this tour include the Churchill War Rooms?
No, this tour does not include the Churchill War Rooms, but we do offer a longer, more in-depth tour of WW2 that includes the Churchill War Rooms. You can book it
here
.
Where You'll Start
Tour Experts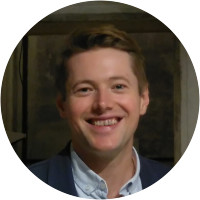 Peter is a London native whose biography reads like a picture postcard book of the capital. Born 'within the sound of the Bow Bells', he spent his formative years as a chorister at St Paul's Cathedral, was a John Carpenter scholar at the City of London School, and went on to complete two degrees at the London School of Economics. While studying for the 'Knowledge of London', London's legendary taxi-driver test, he worked as a driver on the city's iconic red Heatherwick buses. He loves sharing his unique insights and observations of his home town with visitors from around the world.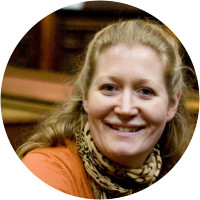 Fiona is an English Literature graduate, with a background combining theatre, teaching and circus skills. She is enthusiastic, charming and friendly. Over the last 15 years she has qualified as a City of London guide, a Westminster Guide and a London Blue Badge guide – winning awards each time! She is a native Londoner who can decode today's streets to unlock the story of this great city.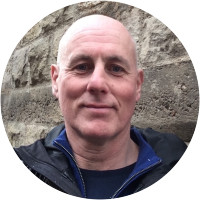 Dan Hayes is a journalist, editor and travel writer. A Cambridge history graduate, he later completed an MSc at Birkbeck College, London. Having lived in the British capital for more than 25 years, he is fascinated by its past and the hidden stories that can be found around almost every corner if you know where to look. He regularly writes about aspects of London's history and culture for magazines and websites. A former travel editor, he has also visited more than 40 countries, with recent assignments taking him to Iceland, Japan and Kazakhstan.
Reviews can only be left by Context customers after they have completed a tour. For more information about our reviews, please see our FAQ.
Peter was exceptional. His easy going demeanor and amazing amount of knowledge about The Blitz kept all three of our teenage/pre-teenage boys entranced for the entire guided tour, or guided seminar, as Peter described the walk. We learned an incredible amount about the Blitz, its impact on Londoners and the propaganda that it enabled. Thank you Peter for a wonderful experience.
Jun. 10, 2019
Peter was outstanding. Very knowledgeable and a wonderful speaker / teacher.
May. 13, 2019
Ruth is very knowledgeable and great with kids.
Mar. 24, 2019