Tour Details
About the Tour
Duration

From 1 Day to 6+ Days
Tour Description
Visit Madrid in Context. We can design a wide variety of private, bespoke itineraries for people with special interests. Drawing on our network of docents and range of other services, the limits of a custom itinerary are circumscribed only by the bounds of our collective imagination.


Customized Tour of Madrid
With a network of local experts on the ground we can design a private tour of Madrid on a wide range of topics. However, before requesting a custom tour, you might want to take a look at our full list of
Madrid walking tours
—chances are, we've already thought about it. For example, if you're looking for a solid introductory walking tour of the city, take a look at our
Madrid city tour
. Or, art lovers should consider our
Prado tour
, which provides a art historian-guided introduction to the legendary Prado Museum. If desired, we can offer combined itineraries of the Prado and Reina Sofía or tour smaller collections such as the Sorolla Museum. We also offer a
Madrid food tour
, introducing visitors to the city's famed tapas culture, as well as a
day trip from Madrid to Toledo
. First timers may be interested in our
Welcome to Madrid tour
.
Something Else in Mind?
If none of these pre-designed tours fit your needs, we'd be happy to work with you to develop something personalized. In the notes section of this booking form, let us know the following:


How many hours would you like the walk to be?
What are your main goals for the walk?
Which sites and museums would you like to prioritize? Do you want to just pass by or explore inside as well?
Give us one or two words to describe your group.
Here are some examples of custom itineraries that we've designed in the past:


Delve into the life and work of one of Spain's greatest artists with a Goya Madrid tour with an Art Historian.
Enhance your art history knowledge with a visit to the Sorolla Museum
Learn about Madrid's urban evolution via some of its most iconic buildings in the company of an architect
Follow in the footsteps of Cervantes and Lope De Vega with an in depth look at Spain's Golden Age in the Barrio de las Letras
Visit Toledo or Segovia with an expert in Jewish History
Once we receive your custom walk request, we'll review these details and follow up with you by email to refine your itinerary and give you final pricing.


Don't worry, we will not be charging your card at this point. Your order will go into our system as pending.


We ask that you spend some time perusing our
list
of private and small-group tours before making a request for a customized walk.

Tour Experts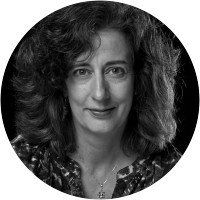 Andrea Van Houtven received her Ph.D. in art history at the University of Maryland. Her dissertation was on the relationship between art and humanism at the Spanish court in the early 17th century, which inevitably led her to Madrid. She has lived in Madrid for 12 years where she has been teaching art history and art-related courses at various universities and private centers. She also participates in special events at the Thyssen-Bornemisza Museum.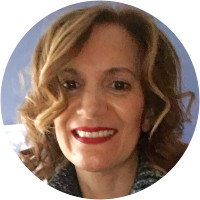 Originally from the Dominican Republic, Lourdes Fernández Bencosme has made Madrid her home for the last nineteen years. She is very passionate about the city and Spain in general. She holds a BA in History from the Universidad Autónoma de Santo Domingo after which she moved to Chicago to pursue her graduate work. She holds a MA degree in Hispanic Studies from the University of Illinois at Chicago and a PhD in Romance Languages & Literatures from the University of Chicago. She has taught courses at the University of Illinois, The University of Chicago, Colgate University, Universidad Autónoma de México, Syracuse University Madrid, Suffolk University Boston and is currently part of the faculty at Suffolk University Madrid Campus where she teaches a course entitled Madrid Cosmopolitan City among others. Her main interests are visual culture, popular music, urban life and their literary representations in Hispanic literature. Lourdes lives with her husband, her two daughters and two cats in the historic center of Madrid.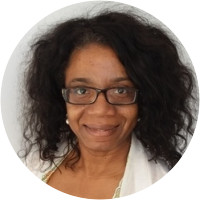 Originally from Equatorial Guinea, Clara moved to Spain when she was 2 years old. She holds degrees in geography and history and a Master's in art history from Sorbonne University in Paris. With more than fifteen years experience in museum education and public programs, Clara has worked at the Peggy Guggenheim Collection in Venice (Italy), the Smithsonian Institution in Washington, D.C, and a number of institutions within the cultural department of the Ministry of Culture in Spain. She also has designed art and cultural tours for groups for more than 10 years. At present Clara works as a Public Programmes and Communication Coordinator at the Museo del Traje (Costume Museum) of Madrid, organising events, lectures, group visits and educational programmes. An avid traveller, she has lived in Seville, Bilbao, New York City, Washington, D.C., Venice, Florence, London and Paris. Interested in different aspects of Spanish cultures, she also has been developing her other passion: food. She has certificates in wine tasting from the Spanish School of Wine Tasting and the Basque Culinary Center and in Gastronomy from the Complutense University. At the present she enjoys combining her research in Spanish Art History and Spanish Museums with her passion about food in Madrid and in the Basque Country.
Reviews can only be left by Context customers after they have completed a tour. For more information about our reviews, please see our FAQ.
About the tour: Blanca enabled us to know Granada, its history, its instigating culture, and its fascinating architecture. Surely there is much more to know about Granada, but we left with the conviction of having acquired an excellent understanding of the city. She has vast knowledge of the city and a genuine passion for sharing this knowledge. It was an excellent idea to choose high grounds, from where it was possible to see the entire city and identify the several interest points we were going to visit. She provided us with a complete introduction about what we were going to see and gave us a perfect comprehension of the tour. Her explanations were comprehensive, covering different aspects, such as architecture, culture and history. Her being an architect offered a significant differential in our journey through Granada. She made fantastic use of the support material she brought with her, not only showing us photos and illustrations but also making drawings that made her explanations clear. The fact of her having grown in Alhambra and having family there allowed her to provide us with a different approach to this fantastic place. Her in-depth knowledge of Granada allowed her to manage the time and the itinerary wisely. Blanca could "read" us quickly and adapted our interaction and the route to our characteristics (including Monique's dietary restrictions). Moreover, she is a friendly and amusing person, and conversation spanned across several engaging subjects. If we had to choose someone to illustrate what a Context docent is, we think Blanca would be such a person.
Oct. 8, 2019
About the tour: Blanca showed comprehensive knowledge of Cordoba and shared with us the fascinating history of the city. After meeting us at the train station, she made a complete introduction about what we were going to see and visit, enabling us to understand the tour perfectly. Blanca has a real passion for sharing her knowledge and gave us many keys to understand the city, its history, its culture, and its architecture. She made several relations between the many venues we visited, and shared, not truths, but state of the art information about the many subjects we discussed. She was able to identify what was worth seeing in each venue and to explain to us her choices in a way that we always left the sites convinced that we had seen what mattered (which was essential considering we had plenty to see and limited time). She chose a route to the Mosque-Cathedral that allowed us to see the building as those people who were arriving in the city in the past did, with all the impact of the view. We would also like to highlight the care she took in finding an accredited guide with whom she could share the guiding during the visit to the Mosque-Cathedral (according to the rules of the Mosque-Cathedral, only accredited guides can conduct tours in the building). That enabled us to benefit from both her explanations and the guide's information, which added new knowledge and points of view, making the visit much richer. She made fantastic use of the support material she brought with her, not only showing us photos and illustrations but also making drawings that made her explanations clear. The conversation about many different subjects flowed easily, and she was always eager to answer our questions and provide further information. Above all, she is a friendly and amusing person. If we had to choose someone to illustrate what a Context docent is, we think Blanca would be such a person.
Oct. 8, 2019
Tour director was so responsive to our needs that it is hard to make improvement ideas
Jul. 4, 2019