Tour Details
Tour Description
Close your eyes and imagine Madrid a century ago. Two centuries. Five centuries! What was it like when this city was a Moorish fort? How did the city transform when it became the seat of the Castilian Crown? During this 2.5 hour Madrid for Kids private tour, we'll seek the answers to these questions and immerse ourselves in the history of the city, visiting the famed Plaza Mayor and Puerta del Sol. Our expert guide will be a historian with significant training in Visual Thinking Strategies and lots of experience working directly with kids. Our guides come prepared with hands-on activities to make Madrid's history come alive and teach children how to see a city through a new lens.
Madrid for Kids Tour
Beginning near the Opera House in central Madrid, our tour will take us back through time. We will start by learning about the founding of Madrid and discovering the vestiges of the Muslim settlement—its 9th century walls—where we'll consider life during these primeval years and conceptualize how the walls might have been built. We will also spend some time at the exterior of the refined Royal Palace, where we'll consider the young princes and princesses who inhabited the castle. How did their lives differ from the average citizens of the times? What might it have been like to be a part of the monarchy in this city? Through engagement-focused activities, our expert guide will lead us through these questions to seek our own answers.


Looking to learn more about Spain's princes and princesses through a different lens? Our Prado for kids tour covers the lives of young royals, among other themes found in the collection, through art.
See Madrid as a Family
We will also visit the Plaza Mayor, where we'll imagine the various uses of the square over the centuries—it held markets, bull fights, and even soccer matches. We'll envision what was sold in the shops which hide under the archways. We may even stop briefly in a nearby a historic cafe, still used by madrileños today, for a break over a beverage and traditional sweet.
Madrid with a Kid-Friendly Expert
We will make our way through the small back streets to the city's current central square, Puerta del Sol, where we'll also have a chance to talk about Madrid as it is today. We will come away from the experience having had an introduction to Madrid's current landscape and how it has evolved throughout its centuries of history.
In addition to our family program tours, we may be able to adapt certain other tours to the needs of families, though please note such adaptations would not incorporate special activities. Please contact us for more details.


FAQ About the Madrid for Kids Tour
Will this walk include the Royal Palace?
Our tour will examine the palace from its exterior. We will not enter the palace on this tour.


Will this tour be engaging for parents as well?
Our guide will be able to answer your questions but the overall focus will be geared towards your children.


Is this tour walking-intensive and/or wheelchair accessible?
This tour is fairly walking-intensive and the route may include narrow sidewalks and cobblestoned streets. Please contact us to discuss in more detail your mobility concerns so that we can best advise. We are also happy to design a private, customized tour for visitors with mobility concerns.
Where You'll Start
Tour Experts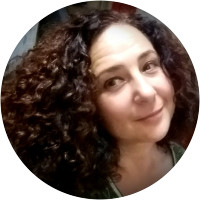 Marta L
Professor Marta López Beriso is an active scholar and educator in the field of Art History. She teaches at various American universities in Madrid. She holds degrees in Art History and Arcaheology (B.A. Université de La Sorbonne-Paris IV), Arts and Culture Administration (M.A. Universidad de Barcelona), and a PhD in Art History, expertise in History of Photography (Universidad Complutense de Madrid). Her publications include articles and papers published in catalogues, scholarly magazines and guides for the general public. She is also the founder and director of "Aulas de Arte", a private non-profit organization, dedicated to educational services in museums, nationwide and internationally. She is the former Adjunct Director at the Esteban Vicente Contemporary Art Museum, Segovia, as well as Director of Education at Museo Picasso Málaga. Born and raised in Madrid, she has studied in Paris and also worked in New York at the beginning of her professional career, at MOMA. Back in Madrid she feels the city as a cosmopolitan insider. She knows both the historical and traditional Madrid she discovered with her mother and grandmother as well as the most contemporary and alternative side of the city.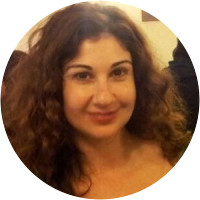 Goretti
Originally from California, Doctor Goretti González first came to Spain in 1997 to walk the 500 mile camino de Santiago. Goretti earned her PhD and M.A. in Romance Languages and Literature from Harvard University, and and M.A. in Spanish and Portuguese from UCLA. She teaches in the departments of Humanities and Languages at IE University, Madrid and Segovia. She has been a visiting lecturer at the Universidad Complutense de Madrid and a Graduate Fellow at Harvard's Villa I Tatti in Florence. Goretti has published and works on cultural and literary production in early modern Spain, as well as cultural and literary exchanges between Spain, Italy, and the broader Hispanic world. She is interested in visual and material culture, the picaresque and its translations, and the construction of individual, group (rogues, gypsies, and literary genres), and national identities. As an early modern scholar, Goretti simultaneously views cities in their current state and as they were during the Renaissance.
Reviews can only be left by Context customers after they have completed a tour. For more information about our reviews, please see our FAQ.
Hector S is a real genius for being able to cover as much as he did, and he even kept the attention of my 6yo. That's talent!
Aug. 8, 2016
Hector S was amazing with the adults and children. He was unbelievably knowledgeable. If I had more time in Madrid would have wanted to plan more tours with him. Will definitely recommend him to my friends.
Jun. 19, 2016