Tour Details
Tour Description
The world-renowned Museo del Prado contains some of the greatest masterpieces in Western art. Our 2.5-hour Prado Museum for Kids private tour, featuring skip-the-line tickets, introduces children to its collection, which was predominantly commissioned and procured by the Spanish royal family. In the company of a family-friendly guide, our tour engages children with art on a personal level. We enter the lives of the families on display in the museum, from the Holy Family to Las Meninas, learning the stories about the characters represented the way that art has evolved through the centuries. The perfect educational activity in Madrid for kids.
Visit the Prado Museum with Kids
Meeting nearby the museum, your expert guide will learn more about your children and the group's interests as we approach the museum and cater the tour to the group. As qualified art historians, our guides know the museum inside and out. Through looking at specific works, we will extract the essence of the meaning and composition of family units through art and learn about the transition of art techniques and approach as they evolved over the eras.


Each work of art tells a story: of a character, history, or even courageous feats. We will be introduced to some Spanish historical figures, especially Spain's royal family. We will seek out various symbols in the artworks, each one revealing more about the figures depicted, their time period, and society. We may also look at the evolution of fashion, amazing finery illustrated in careful detail in many of the works. Along the way, our guides will have interactive activities planned to keep your kids involved and engaged with the tour.
Looking for a closer look at how Spain's royal family lived? We recommend our Madrid to El Escorial day trip.
Prado Museum with a Family-Friendly Expert
Our guide will make the works come alive through engaging questions and stimulating activities geared towards opening up children's minds to the world of art. The guide will help connect the works to your family's experiences at home and during your trip. By the end of the tour, each child will leave with an exciting appreciation of art and an urge to discover more.


In addition to our
family program
tours, we may be able to adapt certain other tours to the needs of families, such as our
Madrid to Toledo day trip
, though please note such adaptations would not incorporate special activities. Please contact us for more details.

FAQ About the Prado Museum for Kids Tour
Will you purchase skip-the-line tickets for our family?
Our team will pre-purchase timed admission tickets on behalf of your party. However, due to enhanced COVID-19 safety precautions at this venue, there will be a mandatory security line which we must wait in together.


Will this tour be engaging for parents as well?
Our expert will be able to answer your questions but the overall focus will be geared towards your children.


Is this tour wheelchair-accessible?
The museum is accessible to wheelchairs with the exception of certain areas connected to the Villanueva building due to its design. Please contact us to discuss in more detail your mobility concerns so that we can best advise; we are also happy to design a private, customized tour for visitors with mobility concerns.
Where You'll Start
Tour Experts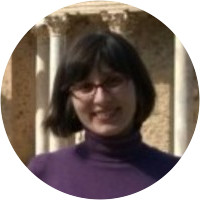 Barbara Perucka has been living for more than five years in Madrid. She earned her Ph.D. in Art History, as well as her Bachelor's degree in Italian Philology, at Adam Mickiewicz University in Poznań (Poland). Her research interests focus on medieval painting, art at European courts, and travel literature. Her doctoral thesis was dedicated to the decoration of a French manuscript "Livre des merveilles" (Book of Wonders, Paris, Bibliothèque nationale de France, ms. fr. 2810). She has published papers about late medieval tapestries and medieval illustrated accounts of a journey, and was a professor of art history at Adam Mickiewicz University in Poznań and Nebrija University in Madrid. She also received several research grants in Paris, Dijon, Vienna, Pisa and Brussels.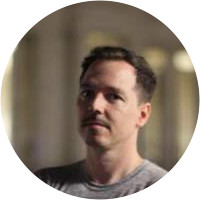 Michael is a practicing artist and Ph.D. candidate with his research focusing on humor in contemporary art at the University of Coimbra in Portugal. He received his B.F.A. in sculpture from the University of Illinois at Chicago and M.F.A. in painting at the School of the Art Institute of Chicago where he was the recipient of the SAIC Graduate Fellowship. He has worked as an instructor at the School of the Art Institute of Chicago and an advisor at the School of Visual Arts in New York. He has exhibited his work across the US as well as Cologne, Thessaloniki, Coimbra, and Madrid. He recently moved from New York to Madrid to conduct his research and explore all of the amazing history and art the city has to offer.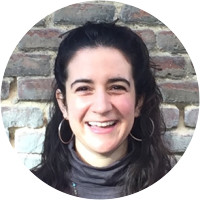 Fatima is an art historian based in Madrid and whose research takes her back and forth to her native Mexico. She received her B.A. in art history, focusing on opera as a complex art form, and since then has worked in different fields within the arts. She has worked as a curator in New York for three years where she learned the intricacies of exhibiting artwork and the relationship between art and viewer. She has been an art history professor at different universities in Mexico City, offering lectures on Mexican and interdisciplinary art. She recently received a scholarship to study musicology at the Complutense University in Madrid, where she focuses her research on the artistic exchanges between Spain and the American continents during the Colonial Period. Based on a postcolonial perspective, her research gives her a unique view on the development of Spanish art.
Reviews can only be left by Context customers after they have completed a tour. For more information about our reviews, please see our FAQ.
Barbara was patient with our kids and lovely to spend time with. She had so much knowledge of every painting at the Prado and kept both of our kids' attention on a crowded holiday weekend.
Nov. 2, 2019
The experience was not truly curated for children. While the museum houses beautiful works of art, my children were overwhelmed by the experience. There weren't any child friendly exhibits nor were the ones observed particularly stimulating for young children. Our guide was extremely knowledgeable and a true art lover. However, she did not create an appealing experience for my kids. Her delivery would likely be best suited for high school students and above.
Jul. 8, 2019
We have done several contextvtours in London, Florence, Rome and Venice and this was by far the worsts tour guide we have had. She did not know as much as she should have and kept going over the same things instead of diving into history despite our requests to know the history. We walked in silence on the way to the museum. I would not recommend her and would encourage you to look for better guides. This on top of letting me know you had no guide for my Toledo tour demonstrates your need to improve the context tours operations in Madrid. The guide I had and the lack of professionalism in canceling a tour at the last minute does not feel up to the context standard. Very disappointing.
Jul. 5, 2019