Tour Details
Tour Description
After living under a dictatorship for decades, Madrileño counter-culture exploded following the death of Francisco Franco in 1975. The neighborhoods of Chueca and Malasaña are particularly emblematic of the transition from dictatorship to democracy. This 3 hour Madrid night tour explores the Movida Madrileña (Madrilena movement), as the countercultural movement of this period is known. It explores both Chueca and Malasaña, and, led by a historian, seeks to explain the transformation in Spain known as destape, literally "uncorking," that transformed the country in the wake of Franco.
Explore Madrid at Night
The Movida Madrileña brought to the surface many social matters such as homosexuality, drug use and gender issues which had been fiercely repressed during the Franco era. Madrid became known for its wild nightlife and expressions such as "Madrid never sleeps".


On this tour, we'll visit several sites that were representative of this major movement, starting with the Bar Museo Chicote, a hot-spot of Grace Kelly and Sinatra, a meeting place of intellectuals during the dictatorship, and finally a meeting point of the Madrid Movement in the late 70s and 80s. Next we will travel to Bar Cock or another classic cocktail bar relevant to the underground intellectual movement during Franco's dictatorship. Here, we can discuss life under his rule, the transition, and its connection to the Madrid Movement.
If Madrid's culinary scene strikes your fancy, we suggest our Madrid food tour for a taste of the city's tapas culture.
Gay Madrid
Stopping by Plaza Chueca, the home of Madrid's first gay bookstore, we will discuss the development of the gay district in Madrid. In order to get a feel for the movement, we'll visit one of the notorious hangouts of several important scene members. Perhaps we will drop by Madrid Me Mata (Madrid Kills Me), a newly opened bar-museum consecrated to the Madrid Movement, to see some memorabilia of the movement.


Passing by the San Antón market will present us with the perfect occasion to discuss the gentrification of these two neighborhoods, Chueca and Malasaña, that have experienced a huge revival in the past fifteen years. While still known for their nightlife, these areas are now filled with trendy shops and restaurants, attracting an eclectic mix of people.
Chueca and Malasaña Neighborhoods with an Expert
We will end our neighborhood explorations near the Plaza de Dos de Mayo, what some consider to be the epicenter of the Madrid Movement, in order to wrap up the intersecting themes of the tour. We'll come away with considerable insight about the significant cultural changes that happened during the transition and specifically about the counter-cultural movement in Madrid which sent waves across the country which are still felt today.


FAQ About our Madrid Night Tour
I'm specifically interested in hearing about the timeline of events leading up to Franco's dictatorship. Will this be covered on the tour?

While our guide may begin with some introductory information, this walk will focus on the cultural shift following Franco's death. If you're interested in hearing more about his rise to power and the Spanish Civil War, consider booking our
Spanish Civil War Tour
.
Is this tour walking intensive and/or wheelchair-accessible?
We do cover extensive territory on this seminar. Please contact us if you have any questions; we will be happy to advise if this seminar will be appropriate for you, and are also happy to design a private, customized tour for visitors with mobility concerns.
Where You'll Start
Tour Experts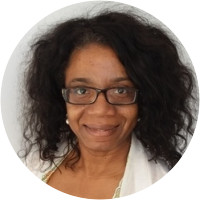 Originally from Equatorial Guinea, Clara moved to Spain when she was 2 years old. She holds degrees in geography and history and a Master's in art history from Sorbonne University in Paris. With more than fifteen years experience in museum education and public programs, Clara has worked at the Peggy Guggenheim Collection in Venice (Italy), the Smithsonian Institution in Washington, D.C, and a number of institutions within the cultural department of the Ministry of Culture in Spain. She also has designed art and cultural tours for groups for more than 10 years. At present Clara works as a Public Programmes and Communication Coordinator at the Museo del Traje (Costume Museum) of Madrid, organising events, lectures, group visits and educational programmes. An avid traveller, she has lived in Seville, Bilbao, New York City, Washington, D.C., Venice, Florence, London and Paris. Interested in different aspects of Spanish cultures, she also has been developing her other passion: food. She has certificates in wine tasting from the Spanish School of Wine Tasting and the Basque Culinary Center and in Gastronomy from the Complutense University. At the present she enjoys combining her research in Spanish Art History and Spanish Museums with her passion about food in Madrid and in the Basque Country.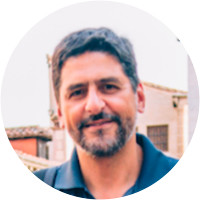 Héctor was born and raised in San Juan, Puerto Rico. He obtained a B.A. in Architecture and Humanities and an M.S. in Historic Preservation from Columbia University, New York City, and in 1996 he studied at Rome's International Centre for the Conservation and Restoration of Cultural Property. He returned to Puerto Rico to become Executive Director of Heritage Programs at the Institute of Culture, and then worked independently on research projects for historical and archaeological sites in the Caribbean. In 2003 he moved to Madrid, where he is currently working on his PhD thesis in Colonial Latin American History. Héctor has taught undergraduate courses in the History and Theory of Historic Preservation, Spanish and Latin American History, and Spanish Culture and Civilization at universities in Puerto Rico and Spain. He has a particular passion for Spanish cities and fortifications of the Middle and Early Modern ages. Héctor speaks Spanish and English fluently, and has an intermediate level of Italian.
Reviews can only be left by Context customers after they have completed a tour. For more information about our reviews, please see our FAQ.
Such a wonderful tour. So nice to meet Lourdes.
Jun. 17, 2019
What a different perspective of Madrid! I had been to Madrid twice before and loved to get off the beaten path. Truly interesting and Lourdes was clearly extremely passionate about the subject.
Nov. 13, 2018