Tour Details
Tour Description
Explore Munich's somber period of history with a local historian on this full-day tour. We'll begin by tracing the rise of Hitler and the Third Reich's power in Munich's historical center and the afternoon visiting the former concentration camp, today's Dachau Memorial Site. We will have a brief stop for lunch, and we will take a train and a bus in between Munich and Dachau. With our trained local historical expert, we will discuss the sobering history and events that happened at various locations in Munich and its environs.

In the morning, we'll spend around 3 hours visiting sites relevant to the 1920s and 30s, such as the Hofbräuhaus beer hall, the Feldherrnhalle and the Haus der Kunst. We'll talk about the foundations that led to the rise of the DAP and subsequent Nazi Party, the economic and political atmosphere at the time and efforts to resist this emerging power. We'll stop for a bite to eat before heading on the train to the Dachau Memorial site, where we will spend the next few hours. With our foundational historical knowledge from the morning, we may be better placed to understand the events that led to those who died on this site between 1933 to 1945. We'll talk about the earlier days of political prisoners at the camp before the number of Jewish prisoners at Dachau rose. We will also discuss and explore the site's design: from the medical experiment rooms to the barracks, to the prison block and watchtowers, execution sites, gas chamber, and crematorium. With our trained local historical expert, we will discuss the sobering history and events that happened at this location.

At the end of a heavy day, we will digest one of history's darkest chapters together on the train. We may reflect on the rather-all-too-recent events and their connection to the present in shaping attitudes in both Germany and the rest of the world today.


FAQs
Where do we meet? Where does it end?
We meet near Frauenkirche where we start the tour. We will end the tour at Munich's main train station. Your confirmation email will have the exact meeting point details.


What if it's raining?
Tours operate rain or shine. The majority of this walk is outside, so please be prepared with either an umbrella or a hat/sunscreen.

When will we have lunch?
We will plan to have lunch after our morning WW2 tour. We can either choose a sit-down lunch or peruse the plentiful options in the train station before we visit the Dachau memorial site in the afternoon. The cost of lunch is not included.


Can children participate in this tour?
No, not below the age of 13. There is no special exhibition for children at the Dachau Memorial Site, and the Dachau Memorial Site restricts participation in any on-site tours to ages 13 and up. Context does not offer a family program to this site; however, families with teenagers ages 13 and up can book our tours.
Is this seminar walking intensive, and/or wheelchair accessible?
We do cover quite a bit ground on this seminar and therefore we recommend contacting us with any mobility questions; we will be happy to advise if this seminar will be appropriate for you or propose modifications where necessary.
Where You'll Start
Tour Experts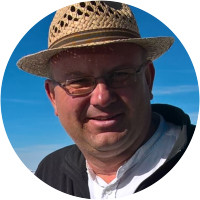 Franz is a native "Münchner" and has been a professional tour guide for more than a decade. After receiving a degree in Business Administration he began working in the travel industry. His passion is tour-guiding: he loves to be on the road showing people the beauty of his native Bavaria, especially his hometown Munich with its fascinating history. His motto: "This job can't be beaten!". Come and enjoy the beauty and history of Munich and Bavaria with a true local.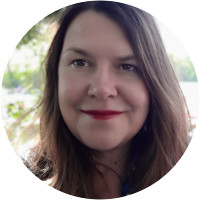 Nicola runs an organisation dealing with far right extremism and racism, working with both administration and politics as well as civil society in the state of Bavaria. In her spare time she gives tours as an authorised guide at the Dachau Concentration Camp Memorial Site. Her professional interest in the darker aspects of Munich's 20th century history (and its echoes in the present) has also led her to giving city walking tours themed on the Third Reich. She has years of experience doing not only this, but also showing visitors the lighter side of Munich's rich history and culture. She is especially interested in how the past is reflected in the present urban environment of Munich, in the official memorial culture and how this has changed over time. A Munich native, she was bitten by the travel bug years ago, has seen many different countries and lived in Australia before returning to her beloved hometown. Her M.A. degree in Intercultural Communications has added to her passion for introducing Munich to visitors from all over the world ever since.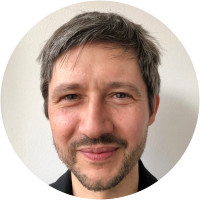 Mark has lived in Munich for most of his life, were he graduated from LMU with a master's degree in Modern and Contemporary History, Medieval History, and Political Science. He focused mainly on 18th century European cultural history and wrote his master's thesis on the wig-wearing practices of the time. He worked for several years in the Bavarian State Library's Digital Department, where he was involved in the digitisation of the library's old texts - from medieval manuscripts and Chinese scrolls to early modern prints and Mozart's letters. After a few years abroad in Canada, Australia, and New Zealand, he returned to his home town and in early 2015 decided to turn his love of the city and its history into a full-time profession. He wants his tour guests to come away with not just memories of impressive sights (of which Munich has many) but with a better understanding of the city and its complicated history.