Tour Details
Tour Description
The Archaeological Museum of Naples, founded in the 18th century by the Bourbon king Ferdinand IV to house the astounding collection of ancient statuary he procured from the Roman Farnese family, is one of the richest and most important archaeological collections in the world. Its vast number of Greco-Roman statues, paintings, and mosaics make this museum a must-see for understanding the ancient history of the area, especially the lost towns of Pompeii and Herculaneum. During this 2.5-hour Naples Archeological Museum Tour, we will join an archaeologist or classical historian for an in-depth look at ancient Roman society and some of the most spectacular archaeological finds in the world. (Note, we strongly recommend coupling this tour with our half-day
Pompeii Tour
, perhaps on separate days, in order to get the full experience of Pompeii in Naples.)
Naples Archaeological Museum Tour
We will spend the beginning of the tour on the lower floors, becoming familiar with the exquisite collection of ancient statuary, such as the Farnese Hercules, the emblem of the Greek mythic hero, and the Flavian-era Agrippina, a seated statue of one of the most influential Roman Empresses. A large part of this collection stems from Pope Paul III (r. 1534-1549), a Farnese family member who borrowed liberally from the ancient sites of Rome. During this time, we might also contemplate some of the many Egyptian objects, such as the tazza Farnese, an intricately painted agate dish, representing the Egyptian divine triad Serapis-Isis-Harpocrates and dating to the Ptolemaic Kingdom (305-30 BCE) when prosperity reigned in Egypt.
Peering into Pompeii
We will then proceed with admiring the beautiful Pompeiian frescoes, moved to the museum during excavations. We will have the opportunity to view the richly decorated Roman paintings, depicting mythological, religious themes as well as stills and landscapes of that era, in the process gaining an understanding of Pompeiian lifestyle and beliefs. Given the considerable size of the museum and its vast collection, our guide will select specific artifacts while skillfully weaving through sculptures, mosaics, frescoes, and the minor arts to paint a comprehensive view of ancient Italian civilizations.
Take Aways
Our visit at the Archaeological Museum of Naples will provide us with a memorable opportunity to learn about the history of the museum and its collections, focusing on the significance of its sculptures, mosaics, frescos, and artifacts contextualized within the ancient civilizations of the Campania area and southern Italy during the ancient and Bourbonic era.


FAQ
Does this tour include skip-the-line tickets?

Yes, we arrange skip-the-line tickets for your party, however, there will still be a security line to access the museum.
Does the tour include the Gabinetto Segreto?
Yes, it includes it, no extra ticket required.
I would like to do this tour and visit Pompeii as well, what tour should I take?
If you would like to combine this tour with a visit of Pompeii, we suggest our
Full Day excursion from Naples
, which includes both the Pompeii archaeological site with the Archaeological Museum of Naples.
We have children traveling in our group, is this tour suitable?

We recommend families with children under 12 take our
Full Day Pompeii Tour for Kids
, which is led by a family-friendly guide and includes Pompeii and the Archaeological Museum of Naples
.


Where You'll Start
Tour Experts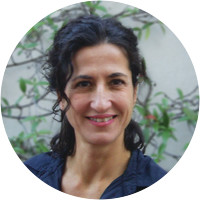 Fiorella Squillante holds a degree in modern languages and art history, a post-graduate course in education and didactics and a master-course in exhibition design. She is a specialist in art history and Neapolitan culture and art. She works with the main museums of Naples as a member of the education department. She also works closely with Friends of Museums from abroad. Fiorella is the president of the cultural association "Fine Arts", which organizes private viewings and themed routes in Naples and Campania, and visits to stately homes and private collections. She writes about Naples and Campania for a popular guide book and is the author of "Naples in 3 Days", a guide to Neapolitan art and architecture and a book for children and teenagers called "Pompeii is Cool!".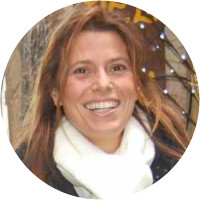 Roberta is based in Naples and has a degree in History of Art from the University of Naples. She specialised in Cultural Heritage Conservation at postgraduate level at the Università degli Studi Suor Orsola Benincasa. With the aim of raising awareness of cultural heritage, especially among students and children, she professionally trained as a licensed tour guide for her hometown of Naples, for the archaeological sites around Mount Vesuvius and the Phlegraean Fields and for all the sites and museums in the region where she lives. She has also specialised as a tour guide for the blind. Roberta looks forward to sharing her passion for art, culture, and the Neapolitan lifestyle with visitors on Context tours. She loves food and is always ready to smile!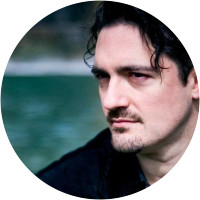 Riccardo holds a Ph.D. in Art History from the University of Naples Federico II and a degree in Art History from the University Suor Orsola Benincasa. He is a native of Naples and also a classically trained musician, with a degree in classical guitar from the Conservatoire of Naples San Pietro a Majella. Besides his work as a licensed tour guide of all the archaeological sites (Pompei, Herculaneum, Oplontis, the Phlegrean Fields), churches, and museums of the Campania Region, he has held many conferences about medieval illuminations, and about relations between visual arts and music in Roman Antiquity and the Middle Ages. From 2006 to 2009 he worked as assistant professor at the "Suor Orsola Benincasa" University, in Naples. Riccardo also teaches art history at a secondary school.
Reviews can only be left by Context customers after they have completed a tour. For more information about our reviews, please see our FAQ.
What you did right was to have Roberta work for you. She was absolutely phenomenal! She tailored the tour to address our interests and provided the best experience we have had with a private guide and we have had several. She was engaging and provided in depth information about the museum as well as the pieces we saw. She also suggested a great small place for lunch and made us reservations. We would HIGHLY recommend this tour.
Jul. 11, 2022
Gioconda was very accommodating to our needs. Her tour nicely complimented our tour the day before of Pompeii and Herculaneum. We appreciated her vast knowledge and willingness to engage us with conversation!
Jun. 27, 2022
Got to see the major sites and put what we saw into context
Jun. 19, 2022