Tour Details
Tour Description
The New York Times recently declared that "Naples is Italy's best-kept secret" in terms of contemporary art. In a city rich with history, of layered movements, cultures, and expressions, art becomes a key to interpret its endless transformations. This Naples Contemporary Art Tour will guide us through such new museums as MADRE, the Hermann Nitsch Museum, and P.A.N.; evocative installations in Piazza del Plebiscito and the Capodimonte Museum; and a smattering of cutting-edge galleries that have made Naples one of the most sought-after destinations for discovering what's new in the art world.
Discover the history of cutting edge art in Naples while taking in some of the city's most exciting galleries
Led by a local art historian
Discover a different side of Naples
Naples Contemporary Art Tour
During this three-hour Naples Contemporary Art Tour through the lively Neapolitan city center (a piece of contemporary art itself, we think), we will discover the newest names and places that are making their mark on the art world, attracting collectors and enthusiasts from all over the globe with their originality.
A History of Innovation
Naples first became a center for modern art in the 1960s when the top artists of the time, including Andy Warhol, Robert Rauschenberg, and Cy Twombly spent time in the city and became inspired by the local Neapolitan flavor. It was also during this period that the first private art galleries sprung up, mostly in the well-off Chiaia district. However, it was not until much more recently that entire museums dedicated to contemporary art have been established. For example, the first stop on our walk, MADRE (Museo d'Arte Contemporanea Donna Regina Napoli) was opened in 2005 and now houses a stunning collection of permanent works by Richard Serra, Sol LeWitt, and Jeff Koons. Many of the pieces are in situ installations, created especially for this museum space. An intriguing aspect of MADRE is the deconsecrated Gothic church of Donna Regina, which is annexed to the museum. This soaring, ethereal space usually houses installations that play off themes of Neapolitan identity.


Looking to experience a different side of Neapolitan art? Try our
Naples Art Tour
, exploring Caravaggio's time in the city.
Naples Galleries
Next, we will head through the dense streets and narrow alleys of the historical center and pop into a selection of the numerous contemporary galleries that are sprouting up on a near-daily basis. Naples' frenzied energy easily transfers to its art scene, which is imbued with the passion and originality characteristic of the city. Indeed, many of the gallery owners are young Neapolitans who are fervent in their desire to create a new generation of artists and art collectors in a city that is otherwise preoccupied with social problems and in which art seems to be a futile endeavor. In the company of these insiders, we will discuss the changing face of the Neapolitan art scene.
Wrapping Up
The end of the walk will conclude with a debriefing and the classic Neapolitan tradition of na' tazzulella, a strong espresso, thereby providing the perfect opportunity to pick our docent's brain regarding other places around the city in which to get our fill of contemporary art.


An Insider Tip
Naples offers unexpected contemporary installations in its subway stations, completely transformed in recent years; in 2012, line 1's Toledo station was awarded a mention by the The Daily Telegraph as "the most beautiful underground station in Europe". While moving around the city we recommend you do not miss this opportunity.
Where You'll Start
Tour Experts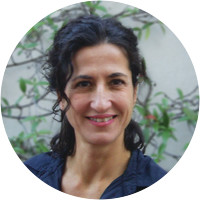 Fiorella holds a degree in modern languages and is a specialist in art history and Neapolitan culture and art. She works with the main museums of Naples as a member of the educational section. She also works closely with Friends of Museums from abroad. Fiorella is the president of the cultural association "Fine Arts", which organizes private viewings and themed routes in Naples and Campania, cocktails and visits to stately homes and private collections. She writes about Naples and Campania for a popular guide book and is the author of a guide to Neapolitan art and architecture called "Naples in 3 days".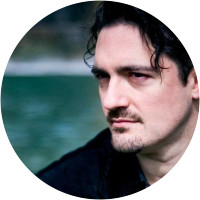 Riccardo holds a Ph.D. in Art History from the University of Naples Federico II and a degree in Art History from the University Suor Orsola Benincasa. He is a native of Naples and also a classically trained musician, with a degree in classical guitar from the Conservatoire of Naples San Pietro a Majella. Besides his work as a licensed tour guide of all the archaeological sites (Pompei, Herculaneum, Oplontis, the Phlegrean Fields), churches, and museums of the Campania Region, he has held many conferences about medieval illuminations, and about relations between visual arts and music in Roman Antiquity and the Middle Ages. From 2006 to 2009 he worked as assistant professor at the "Suor Orsola Benincasa" University, in Naples. Riccardo also teaches art history at a secondary school.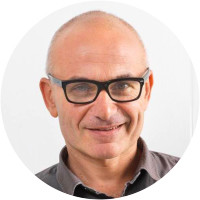 Fabrizio holds a Research Doctorate (Ph.D.) in Architectural Design Theory with a dissertation on Louis I. Kahn's teaching activity at Yale and at Penn. He graduated in Architecture with an Urban Design project focusing on the relationship between Archaeology & Architecture in the Phlegraean Fields, a large volcanic area situated to the west of Naples. Between 1999-2005 he taught as Visiting Professor of Building Types in the studio of Design of Building Systems of the Bari Polythecnic. For the last eighteen years Fabrizio has been working on a Free Lance basis as Exhibition Coordinator and Designer, Art Producer and, on occasions, as Curator for contemporary art. In this capacity, he has collaborated with galleries and various private and public cultural institutions (Hangar Bicocca in Milano, Madre and Capodimonte Museums in Naples, Metropolitana di Napoli, CAC Malaga and Lia Rumma Gallery in Naples and Milan) and, currently, with the Studio Trisorio in Naples. Fabrizio has worked in close collaboration with more than 30 artists of different generations and countries. In this role, he has carried out all kinds of research activities, designed displays and the layout of shows, coordinated the production of artworks and the mounting of exhibitions and public art installations and providing welcoming and on site assistance for these artists while they were working in Naples, Milan, Venice and Rome.
Reviews can only be left by Context customers after they have completed a tour. For more information about our reviews, please see our FAQ.
You guys are too good.
May. 25, 2019
Riccardo was a terrific guide. He has an excellent knowledge of contemporary art (as well as other periods). We had an unforgettable experience, beyond what we expected.
May. 21, 2017
Museum and subway - fabulous.
May. 28, 2014