Tour Details
Tour Description
Inhabited for centuries and then buried in an instant, the preserved Roman city of Pompeii offers an unparalleled view into daily life in ancient Rome. During this 3-hour Pompeii tour with a local archaeologist, we will dive deeply into the site and learn about Roman politics and society in one of the most exciting archaeological sites in the world. This private tour includes transport from Naples by private car.
Sites Visited
Included
3 hours with a Ph.D. or MA-level guide
Private car to and from Pompeii
Itinerary Details
With our trained archaeologist or classical historian, we'll begin with a historical overview starting with the successive habitation on this site of the Oscans, then Samnites, and finally the Romans, until the fateful day in 79 A.D. when the nearby volcano, Vesuvius, exploded, burying the city instantaneously in deep, suffocating ash.


Over the next three hours, we'll explore the site, walking down ancient Roman roads, dipping our heads into private homes, shops, public baths, and amphitheaters. As we move along our guide will talk about the daily life of Romans and how society was structured. We'll learn about the role of women, the education of children, and the institution of slavery, using the well-preserved city as our textbook.
We will pay special attention to the construction and decoration of private homes, most notably the magnificent frescoes of the Villa of the Mysteries. We will also have time to reflect and be emotionally moved in front of the remains of the desperate inhabitants attempting an escape from impending doom.

At the end of our time together, the whole group will walk away with a richer understanding of everyday life in the Roman Empire, as well as the history of the city of Pompeii and its untimely fate. Together we will peel back layer after layer of the past and peer into those last moments before this once prosperous town was lost to antiquity.
FAQ
What is a private tour?
Our private tours are limited exclusively to travelers in your party. They are designed to provide a learning experience that is completely tailored to you and your traveling companions. Private tours give you more flexibility with scheduling (you decide when the walk best fits in your trip), the ability to tailor your itinerary (we'll work to match the itinerary to the interests and dynamics of your group), and more personalized time with your guide.
How does the car service work?
The private car service will either pick you up at the Naples train station (if you are coming from Rome) 30 minutes before the beginning of the tour, at your accommodation in Naples 30 minutes before the beginning of the tour, or at your accommodation on the Amalfi Coast 1 hour before the beginning of the tour, depending on where you are staying.
The ride out to Pompeii will take approximately 30 minutes (1 hour from the Amalfi Coast). You will meet your guide directly in Pompeii at the start time of the tour. If you have any questions about arriving in Naples, please feel free to contact us at italy@contexttravel.com.

If I am coming from Rome and I need train tickets, how should I proceed? If you're coming from Rome, your train tickets to and from Naples are not included in the price of this tour. You can email us (italy@contexttravel.com) and ask us to add them to your booking, or you can purchase tickets via an independent vendor.
Where You'll Start
Tour Experts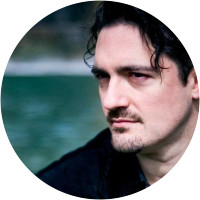 Riccardo holds a Ph.D. in Art History from the University of Naples Federico II and a degree in Art History from the University Suor Orsola Benincasa. He is a native of Naples and also a classically trained musician, with a degree in classical guitar from the Conservatoire of Naples San Pietro a Majella. Besides his work as a licensed tour guide of all the archaeological sites (Pompei, Herculaneum, Oplontis, the Phlegrean Fields), churches, and museums of the Campania Region, he has held many conferences about medieval illuminations, and about relations between visual arts and music in Roman Antiquity and the Middle Ages. From 2006 to 2009 he worked as assistant professor at the "Suor Orsola Benincasa" University, in Naples. Riccardo also teaches art history at a secondary school.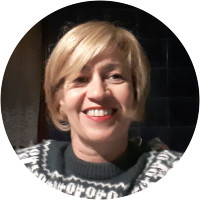 Born and raised in Naples, Francesca studied foreign languages and literature at Universita' degli Studi Orientale di Napoli. After a long career working abroad in Asia and Europe, Francesca returned to Naples to dedicate herself to sharing her love of her home city with visitors from around the world. An authorized guide of the Campania Region, she loves to help people discover this wonderful part of Italy. While most tourists come for Pompeii and the Amalfi Coast, Francesca's passion is Naples' historic city center which is uniquely beautiful and which never ceases to surprise and amaze even the most expert traveler.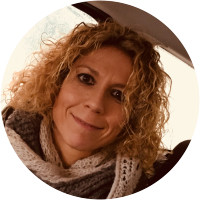 Gioconda earned a degree in Archaeology at Federico II University of Naples a PhD in the Archaeology of Magna Graecia with a focus on Roman Building Techniques. Her main interest is Roman architecture. As both a teacher and a licensed guide, Gioconda is at ease explaining complex concepts to adults and families. She is very passionate about sharing her deep love of archaeology and her knowledge about her hometown with clients from all over the world.
Reviews can only be left by Context customers after they have completed a tour. For more information about our reviews, please see our FAQ.
Gioconda was fantastic. Seeing Pompeii with an expert guide enhanced the experience.
Sep. 24, 2019
Hire more people like Fiorella. She was knowledgeable, but also funny and unique. I like to talk with your guides about more than just the tour. I like feeling like what I paid for didn't come straight out of a can... Like the conversation we had today wasn't exactly the same as the one she had yesterday. Fiorella delivers on that, and it was awesome. Don't become over focused on a perfectly consistent product. Don't let the whiners fuck things up. I travel extensively, and the only good tours I've had hate been with Context, and the times I've taken a chance on a kid just starting out... Passion and knowledge are so important.
Sep. 19, 2019
My family and I absolutely loved our tour of Pompeii. Our driver Giuseppe was brilliant company on the round trip from Amalfi to Pompeii. Roberta was so interesting and brought the streets of Pompeii alive with her vivid descriptions and knowledge of the site and the history.
Sep. 2, 2019