Tour Details
Tour Description
Naples is a complex place—a city of immense historical importance and one of the bedrocks of Italian culture that in modern times has developed a reputation for being chaotic and unsafe. This three-hour Naples Walking Tour takes us along the city waterfront, visits the royal palace, and explores two castles with an art or social historian. Along the way we'll explore the city's political and social history, from its Greek origins as Neapolis (the new city) to modern times, developing a deep appreciation for both the Naples of old and its current incarnation, grit and all. This is a great tour for first-time visitors looking to get a feel for Naples today, in all of its chaotic beauty.
Naples Walking Tour
The walk begins with an exploration of Castel Nuovo, the political fulcrum of the city during antiquity, when there was a crucial commercial port in the area (some Roman ships have recently been discovered nearby), up through the high medieval period when Petrarch and Boccaccio were guests here. We will also discover the other Neapolitan castle, Castel dell'Ovo (literally, the egg castle), which too has a history stretching back to Roman times and has experienced many reincarnations, most notably as a prison under the Normans. With the Bay of Naples as a backdrop, we will push on to the Palazzo Reale, designed by Domenico Fontana, which served as the royal palace during the reign of the Spanish Bourbons in the 18th century. Boasting an overwrought imperial-style of interior decoration, the royal apartments attest to the wealth and power of the city during Bourbon rule.
Looking at the City
Our itinerary can vary at this point, continuing along the waterfront to drink in some of the legendary scenery, or turning to the dense Spanish district and its artist treasures, such as the church of Santa Maria degli Angeli or the Palazzo Serra di Cassano.
Take Aways
The emphasis of this walk is on understanding the political and social development of Naples, and therefore serves as an excellent primer for further explorations in the city. From lowly harbor to elaborate palace, this coastal area is a true marker of the complex Neapolitan identity.


If you'd like to discover Naples through the eyes of an archaeologist, we recommend our
Naples Underground Tour
. If you wish to learn about the importance of Italian art in Naples, we recommend our
Naples Art Tour
. Or, to simply dive deep into any number of topics, take a look at our full list of
Naples tours
.
Where You'll Start
Tour Experts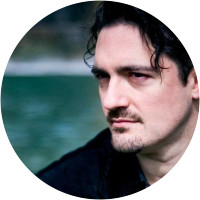 Riccardo holds a Ph.D. in Art History from the University of Naples Federico II and a degree in Art History from the University Suor Orsola Benincasa. He is a native of Naples and also a classically trained musician, with a degree in classical guitar from the Conservatoire of Naples San Pietro a Majella. Besides his work as a licensed tour guide of all the archaeological sites (Pompei, Herculaneum, Oplontis, the Phlegrean Fields), churches, and museums of the Campania Region, he has held many conferences about medieval illuminations, and about relations between visual arts and music in Roman Antiquity and the Middle Ages. From 2006 to 2009 he worked as assistant professor at the "Suor Orsola Benincasa" University, in Naples. Riccardo also teaches art history at a secondary school.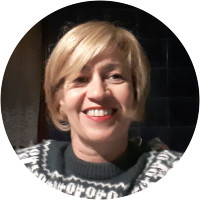 Born and raised in Naples, Francesca studied foreign languages and literature at Universita' degli Studi Orientale di Napoli. After a long career working abroad in Asia and Europe, Francesca returned to Naples to dedicate herself to sharing her love of her home city with visitors from around the world. An authorized guide of the Campania Region, she loves to help people discover this wonderful part of Italy. While most tourists come for Pompeii and the Amalfi Coast, Francesca's passion is Naples' historic city center which is uniquely beautiful and which never ceases to surprise and amaze even the most expert traveler.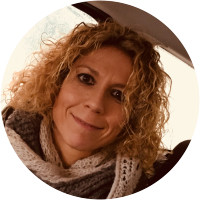 Gioconda earned a degree in Archaeology at Federico II University of Naples a PhD in the Archaeology of Magna Graecia with a focus on Roman Building Techniques. Her main interest is Roman architecture. As both a teacher and a licensed guide, Gioconda is at ease explaining complex concepts to adults and families. She is very passionate about sharing her deep love of archaeology and her knowledge about her hometown with clients from all over the world.
Reviews can only be left by Context customers after they have completed a tour. For more information about our reviews, please see our FAQ.
I think that a little more ability to contact guide beforehand would be useful. For example, with the guide knowing what they are going to be talking about maybe there are some sights or things to read that would be valuable before the tour.
Sep. 21, 2021
We loved to see all the intimate streets, engaged with local food, the Underground city was really interesting, and were taken away by the Toledo station with the William Kentridge art works. Fiorella is an incredible guide, she puts so much of love in to her engagement.
Jul. 30, 2021
Knowledgeable local guide. 3 hrs about right. Very helpful advice for continued touring on our own. Adjusted tour to suit our interests and itinerary.
Jan. 27, 2020