Tour Details
About the Tour
Duration

From 1 Day to 6+ Days
Tour Description
Need help planning a trip to Paris? We can work with you to create a custom tour to suit your interests, from Parisian patisseries to French grapes, or the French Revolution to the impacts of modern immigration, drawing on our network of expert Paris tour guides. From a full-day to a full week, our planning specialists have your trip covered.
How to Book
Whether you already have something in mind or want help crafting something entirely new, our dedicated planning specialists are on hand to make the most of your travels. Context planners, all travelers in their own right and experts in their dedicated territory, will partner with you to create an itinerary suited exactly to your needs and schedule.
Fill out our
CUSTOM PARIS FORM
or email us at custom@contexttravel.com to get started.
Itinerary Inspiration
For those unsure of exactly what they'd like to do, below is an
example
Paris itinerary to ignite your imagination; another good place to start brainstorming is with a perusal of our other
private and small group Paris tour options
:
Paris, from Foundation to the Revolution (Estimated Cost: $2700)


Day 1
We'll kick off our understanding of Paris on the Ile de la Cite, the city's first settlement. Exploring Notre Dame (from the outside), we'll unpack how Paris grew from a remote river-outpost of the Roman Empire to a capital of Western Europe.
Weaving across the Seine, we'll then explore key sites of the French Revolution, seeking to unravel the tangled timeline of 1789. Sites include the Place de la Concorde, Bastille, Hôtel de Ville, Place des Vosges, Marais, and Église Saint-Paul-Saint-Louis.
Day 2
Our second day will explore the royal history and extravagance leading up to the Revolution, with a day-long visit to the Palace of Versailles.
Once inside the opulent summer home of Louis XIV (among others), we'll discuss key personalities and events in the history of the monarchy while exploring Versailles Palace and Gardens, and Marie Antoinette's Hamlet and Grand Trianon.
FAQ
What is included in the Custom & Multi-Day itinerary of Paris?
Cost details will vary based on exact itinerary, but all of our Custom & Multi-Day itineraries include the cost of your private guide. In many cases, vehicle/transportation costs, select meals, and site entrances may also be included. Your Context planning specialist will confirm exactly what is included in your personal itinerary before charging your credit card. Accommodation is not included.
What information do you need from me in order to build a custom itinerary?
Our planning experts will be in touch to help you build your perfect tour, but in general, try to include the following pieces of information in your custom request form:
How many days would you like the tour to be?
Do you have specific goals for your trip?
Which sites and venues would you like to prioritize? Do you want to just pass by or explore inside as well?
Do you have any mobility concerns?
Who are you traveling with? What are their ages and interests?

How much does the Custom & Multi-Day tour cost?
Pricing will vary by itinerary. Your planning expert will provide an itinerary and pricing proposal for your trip before confirming your Context tour and charging your credit card.
How does the Custom & Multi-Day bookings process work?
Once you submit your custom request form (or contact us at
custom@contexttravel.com
), we'll get in touch via email or phone to review your ideas and finalize an itinerary. We only charge your credit card once all details have been confirmed.
Is this suitable for children and / or travelers with mobility challenges?
Yes. We can adapt the route based on the ages, needs, and interests of travelers in your party.
Where You'll Start
Tour Experts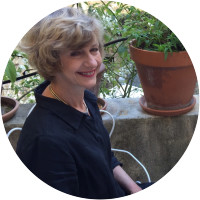 Marie Theres is a painter who has made Paris her home for more than two decades. She works in her studio in Montmartre and shows her paintings in galleries in Europe and the United States. She studied history at the University of Cologne, Germany and painting at the Pennsylvania Academy of Fine Arts in Philadelphia before coming to Paris to study art history at the Ecole de Louvre. Her knowledge of art history is enhanced by her practical painting experience. Beyond a purely academic approach, this enables her to convey the emotional dimension of the artwork and to focus attention on the act of creation. She loves to share her passion for art and painting and is fascinated by the 19th-century artistic heritage of Paris, its art movements, and urbanism.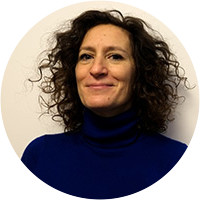 Since visiting her first art exhibition at 5 years old Nicole has been passionate about the world of art and architecture. Research for her dissertation brought Nicole to France in 2006. Her doctoral dissertation explores the idea of architecture as an expression of political power, specifically during the Gothic period of twelfth-century, France. Yet her interests extend beyond the medieval period to include the modernism. Holding a PhD and Masters degrees from the Columbia University and a BA from Barnard College, Nicole has worked as a university professor, writer, curator and consultant. Receiving a fine arts training in her youth, equally informs Nicole's approach to art and architectural history. Raised in a family of collectors and classic car aficionados Nicole is an avid classic car enthusiast, together with her husband an art collector.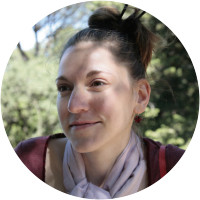 Born and raised abroad, mostly in Asia, Lorraine discovered Paris intimately while studying art history at Ecole du Louvre, a school which holds most of its classes directly in museums and monuments. After several years spent in NYC, getting her Master's degree in Modern Art at Columbia University and working at the Guggenheim Museum, she returned to her adopted city in 2008 to start a PhD. Currently specializing in the history of photography and visual culture, active member of the Laboratoire d'histoire visuelle contemporaine, Lorraine also works as a freelance art critic, teaches art history, and nurtures a few artistic projects of her own.
Reviews can only be left by Context customers after they have completed a tour. For more information about our reviews, please see our FAQ.
Great experience! Communication prior to the tour was perfect and easy. Katia was exceptionally knowledgable & friendly. Greatly enjoyed the time!
Jan. 15, 2020
Iveta was great. Would highly recommend her. Emailing to arrange the private tour was more cumbersome than it should have been. I had one major request: to have a guide capable of discussing Enlightenment thinkers. The guide was great but it was difficult to get a response via email to confirm that she would be capable of engaging about the thinkers as well as the artists and history. The confirmation came only on the day before the tour. But as I said, Iveta was great. Knowledgeable. And articulate.
Oct. 16, 2019
Benjamin was excellent! Very knowledgeable and kind - a great tour!
Aug. 22, 2019