Tour Details
Tour Description
There is no better way to understand French haute cuisine than through a full gourmet experience—from selecting top-quality produce and meeting the local vendors in a Parisian market to creating and cooking a traditional French menu with a chef in one of the most beautiful kitchens in Paris at the Hôtel Ritz Paris. Our luxury food tour has been designed in collaboration with one of the most iconic hotels in the world—Hôtel Ritz Paris—and its famed cooking school—École Ritz Escoffier—and aims to provide visitors with an exclusive and in-depth culinary experience. Exploring the high-quality grocery stalls at the most gourmet food markets in Paris—Marché Président-Wilson— we'll experience l'art de vivre à la Française (the French art of living) and do a deep dive into the history of food culture in France. We will then proceed with a cooking class in the kitchen where Auguste Escoffier, the father of modern cuisine, created hundreds of dishes and codified haute cuisine.


Private Paris food tour led by a local chef, food writer, or food expert.
Includes a cooking class at the Hôtel Ritz Paris with one of the chefs of the École Ritz Escoffier.
Explore a French gourmet market and learn more about the culinary system in France
Hotel pick-up and private driver
A Scenic Parisian Drive: Eiffel Tower, Arc de Triomphe, Champs Elysées, Place Vendôme
Luxury Private Food Tour - Cooking at the Ritz Paris
For the French, great cooking is about being inspired by the simple things—fresh vegetables, assorted spices and local products. By following Escoffier's maxim, faites simple (don't complicate things), your expert guide will help you select the best produce at the market while the chef of the École Ritz Escoffier will teach you how to cook and design a traditional French menu in an effortlessly elegant manner.


Experiencing a French Market
We will start our tour at the market where we'll learn how to choose the finest seasonal produce from local producers and jot down ingredients that interest us. We'll discuss French gastronomy, and we'll see how chefs shop and select ingredients with care and interact with the vendors. We'll not only see beautiful produce, but also admire the locals'
savoir faire
. We'll see market gardeners who come in from just outside Paris and artisan bread bakers and cheese makers—like those we meet on our
Paris Food Tour
.
Chef for the Day at École Ritz Escoffier
We'll embark on a scenic drive towards the Arc de Triomphe and the Champs Elysées before reaching our destination in the historic center of Paris—Place Vendôme. Prior to diving into our cooking class, we'll be able to take a sneak peek in the main kitchen where the Ritz brigade, clad in dazzling whites, work in serenity to create a perfect menu. Taking inspiration from them, we will put on our white aprons and start working on our
Menu du Jour
. The chef will explain everything from preparation through plating. We'll learn about raw ingredients and a chef's approach to the product, discuss the fundamental French cooking techniques, and learn how to re-create a recipe and present a traditional French menu. We'll end our culinary experience with the tasting of our cooked dishes and a glass of Ritz Champagne, while chatting about Escoffier's brigade system and some of the hotel's prestigious regular customers, from kings and heads of state to contemporary fashion icons. At the end of the tour, you can explore the hotel's beautiful garden, bars, and restaurants. (For further sipping, see our
Paris Wine Tour and Tasting
) .
Takeaways
We'll leave our experience with mind and body greatly enriched by French cuisine. You will receive a booklet with the printed recipes, an apron and a certificate of participation from the École Ritz Escoffier. We will provide you with a list of the best markets and restaurants in Paris.


Booking Instructions
Please note any food allergies or intolerances in the Notes box when booking.

We'll need your accommodation details to confirm the car service. Please provide us with all the necessary information when booking.


Customize this Tour
Whether you already have something in mind or would like to craft something entirely new, our dedicated planning specialists are on hand to help you develop a tour that will be just right for you. Context planners, all travelers in their own right and experts in their dedicated territory, will partner with you to create an itinerary suited exactly to your needs and schedule.


Where You'll Start
Tour Experts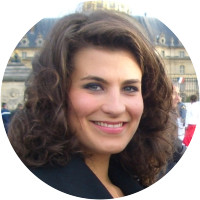 Laurie
Born and educated in France, Laurie started her working life in the telecom industry, living in Asia and the Middle East before heading back to France to pursue her initial passion for food. She then attended Ferrandi school of gastronomy, in Paris, to become a chef. Having experienced working in Michelin stars restaurants and bistrots, she enjoys discovering new products and producers, and is dedicated to work following the seasons and local farms. Food markets and artisan shops are always a great source of inspiration to be shared with every food lover.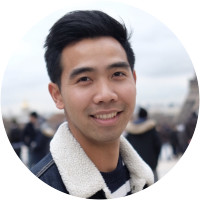 Eric
Rick was born in Paris and grew up in Los Angeles, California. After graduating with a bachelor in French Literature, he moved back to Paris to pursue his dream of becoming a pastry chef. Today, Rick is an English-speaking French pastry instructor in Paris. He enjoys the delicious multi cultural foods the city has to offer and also has a passion for photography.