Tour Details
Tour Description
On this three-hour tour of the recently refurbished Palais Galliera, we'll join a fashion history expert and delve into the alluring world of Gabrielle Chanel by visiting the museum's inaugural exhibit, the first retrospective exclusively dedicated to the emblematic French designer. We'll also discover the permanent collections of France's premier fashion museum.
Sites Visited
Palais Galliera temporary exhibition and permanent collection
Included
3 Hours with a PhD or MA level guide
Itinerary Details
Considered one of the fashion capitals of the world, Paris now has a fashion museum worthy of its eminent reputation. Our tour will begin with an introduction to the Palais Galliera, a gorgeous Belle Epoque building that once belonged to Marie Brignole-sale, Duchess of Galliera. Currently owned by the City of Paris, we'll discuss how it was converted in 1977 into the home of the city's collection of 200,000 fashion items, including clothing, accessoires, photographs, sketches and more. We'll see how the recent overhaul allowed for some of these precious works to be put on public display via the museum's new permanent exhibits on the history of fashion, the first of its kind in France. Spread over 670 sq meters, touring the permanent collection will provide us with the perfect setting to learn about the evolution of fashion from the 18th century to today, preparing us for the highlight of our visit: Chanel.
As the vast renovations and expansion works were funded by Maison Chanel, the museum's first temporary exhibit, entitled "Gabrielle Chanel, manifeste de mode" pays homage to the famous French designer. A must for fashion lovers, the exhibition features some of Chanel's most quintessential pieces, from her signature suits and dresses to jewellery and perfumes. The retrospective will give us valuable insight into Gabrielle Chanel's fashion genius and the vital role she played in 20th century style and design.
By the end of the tour, you'll have gained a solid foundation on fashion history and Chanel haute couture in France and beyond.
This tour is a perfect complement to our
Paris Fashion History Tour
which explores the birth of
haute couture
around the Palais Royal and Opera districts. Alternatively, for a hands-on shopping experience, visit the city's best current boutiques on our customized
Paris Shopping Tour
.
FAQ
Will there be any opportunities do some shopping during the tour? Our tour focuses on the Palais Galliera, its permanent collection and the temporary exhibition dedicated to Coco Chanel. This tour does not include any shopping. However, if you're more interested in an expert-led, customized shopping experience, we could arrange for a private shopping tour with one of our fashion experts. Please contact us to discuss the details.


Is this tour walking intensive, and/or wheelchair accessible? This tour only includes a visit to the fashion history museum, Palais Galliera. Please contact us with any questions; we will be happy to advise if this tour will be appropriate for you, and can also design a private, customized tour for visitors with mobility issues.
Where You'll Start
Tour Experts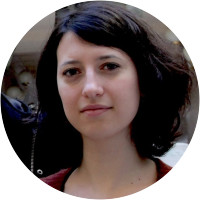 The daughter of a sculptor, Marie has been surrounded by art ever since she was born. A native Parisienne, she holds an undergraduate degree in history and art history, with a specialty in iconography and French and Flemish paintings from the 16th to the 18th centuries. She also holds a Master's degree in museology from the Ecole du Louvre and one in Art History from the Sorbonne. She currently works for the French National Art History Institute on special cultural events. Since she loves literature, ballet, theatre, opera, jazz clubs, and classical concerts—she has been playing the piano since she was 9—Paris and its artistic life are a perfect fit.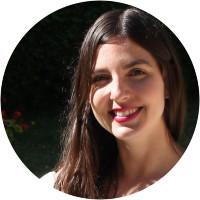 Marine comes from Marseille in the South of France but has been living in Paris for 12 years. A licensed tour guide since 2014, she first studied Art History at the Ecole du Louvre and then History at Nanterre University, from which she was awarded a Master's degree. She also spent a semester in Italy, at the Scuola Normale Superiore di Pisa. In addition to her academic work in history and art history, she has a diploma in enology from the Wine and Spirit Education Trust. Before becoming a tour guide, Marine worked for museums and art foundations. Now, in addition to guiding, she teaches History of Architecture at the Ecole du Louvre. She is passionate about architecture, the history of fashion and street art.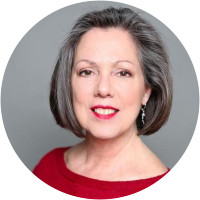 Rosemary, writer, artist and lecturer, is a Columbia University graduate who has lived in France since 1989. She has copied at the Louvre and trained in masters' techniques; her portraits and paintings are in collections internationally. Rosemary is author of Angels of Paris: An architectural tour through the history of Paris (The Little Bookroom, NYC, 2012; French version, Editions Guy Tredaniel, 2015). Her love of art history is expressed in numerous articles published in France Today, Bonjour Paris, and Lonely Planet blog. She has lectured at venues including the Athenaeum Library, Philadelphia; Loyola University Museum of Art, Chicago, and the National Arts Club, NYC. Rosemary delights in conveying the life and times, and personality and work of artists throughout the ages.