Tour Details
Tour Description
Remembering our darkest moments in history is essential if we are to truly learn from them. It is with this in mind that we visit sites such as Terezín, and uncover the stories of the thousands of people who were sent there. An hour's drive from the bustle of the Czech capital, the former concentration camp is now a memorial to the victims of the Holocaust who passed through its gates. Guided by an expert in Jewish history, we will tour the grounds of the memorial camp and embark on sensitive discussions of the tragedies that occurred within its boundaries.

NOTE: This tour includes a car service that will pick you up at your accommodation. Please tell us your hotel or apartment address in the 'Additional Details' box while adding the tour to your shopping cart.
Sites Visited
Includes
Tickets to the memorial camp
Private car service
6 hours with an expert in Jewish history
Itinerary Details
Our day begins at your accommodation, where we will meet our driver and guide. We will spend about four hours on the grounds of Terezín, taking in its Large Fortress, Small Fortress, and Crematorium. Transformed from a fortress town to a ghetto-concentration camp hybrid from 1941- 1942, Terezín was a way-station to extermination camps for tens of thousands of European Jews. While we explore the various areas of the camp, we will learn about the Jewish self-administration of the camp and the camp's manipulation and use as propaganda by the Nazis. Our guide will also help us to envisage the paradox of the concentration camp's unique cultural life among its terrible conditions that were purposefully designed to hasten death.
Individual stories will illuminate the greater picture on our visit—tales of hardship and suffering but also of hope and courage. Terezín was the only Nazi ghetto with a significant number of survivors and our guide will share with us throughout the day some of the many testimonies of life in the camp. As we hear these stories we will develop a deeper understanding of the complexities of the tragedy that occurred at Terezín.
Our time at the site will leave us with a meaningful insight into this particularly difficult period of our recent history—into both the political mechanisms that enabled Terezín's creation and personal experiences of living and enduring life there.
FAQ
Is this excursion recommended for children?
There is no age limit on our private walks and there are no age restrictions at the Terezín memorial. However, due to the nature of the subject matter, this excursion may not be suitable for families with younger children. For any interested families, we have family-friendly guides who will tailor the excursion to your needs.

Where do we meet? Where does it end?
Your driver and guide will meet you at your accommodation, where we will also return at the end of the tour.

I'm not staying in Prague—can I still book this tour?
Yes, depending on where you are staying, it may still be possible to book the Terezín Excursion. Please contact us to discuss details and pricing.

Can I book for a group larger than six?
Please contact us to book a group larger than six. It is possible but we would need to adjust the pricing to account for a larger vehicle.

What costs will I need to cover on the day?
The tour includes the entrance fee for Terezin and your transport to Terezín and back. However, you will need to cover any additional costs on the day, for example for lunch or snacks.

Does this experience include lunch?
No. Due to the lack of quality dining options in Terezin, we do not account for a lunch stop in our itinerary. We advise clients to bring snacks and we can stop at an onsite bistro for a coffee or small sandwich mid-tour.
Where You'll Start
Tour Experts
Jiřina became a local guide in 1999 leading tours in a small ruined castle in Bohemia, Czech Republic. In 2004, she decided to move forward and to relocate to Prague, where she became a local guide. Her scholarly interest was influenced by her passion for history. In 2007, she received her Bachelors degree, graduating from Charles University, Faculty of Humanities. Her thesis, "Vyšehrad Between Myths and Reality", focused on the history of Vyšehrad, a castle in Prague, residency of a legendary Bohemian duchess. Jiřina believes history is "not given" as it is created by those telling it. This brought her to earning a Masters Degree at Charles University in 2010 where she majored in Historical Anthropology. Her thesis described 19th century landscape changes caused by "man´s return to nature". At the present time, she has broadened her research beyond her degree to Physical Anthropology and the development and evolution of human beings.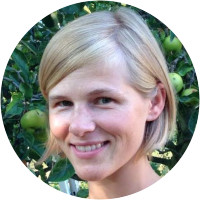 Tereza studied Comparative Literature and the East European Studies (with the specialization in Russian Language and Literature) at Charles University in Prague. Her thesis focused on the images of the auctorial subject of four different literary texts which influence the reading of texts in a certain way. Writers taken into consideration are Russians (Limonov, V. Erofeejev), as well as Americans (Charles Bukowski) and Czechs (Bohumil Hrabal). Tereza is also interested in current religious life and the roots of the so called Czech "agnosticism," which is reflected in the 60% of Czech's who identify themselves as agnostics, as well as the Czech interaction with another religious minorities. She believes that "history repeats itself" and therefore she likes to explore the differences and similarities between "then and now".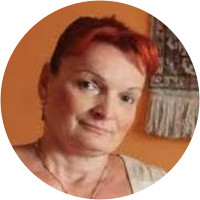 Prague native Hana studied Historical Sciences at Charles University, where she focused her thesis on the lives of children who were deported to Terezin concentration camp during the Second World War. An expert in both medieval and 20th century Czech history, Hana has vast experience leading tours, having worked in the profession for over 25 years.
Reviews can only be left by Context customers after they have completed a tour. For more information about our reviews, please see our FAQ.
Very caring and Knowledgeable guide !
May. 22, 2023
Our guide was very sweet but I don't think she was the best context guide we had..especially for this subject matter - maybe it was a language thing but there were questions we had that I'm not sure she was able to answer - about the history of Jews in the country etc...we learned a lot more the next day when we did the Jewish quarter stuff on our own, and even about Terrazin...again, it might have been a language issue - it was a still a great day and very convenient to have the driver etc...
Apr. 16, 2023
Marketa was an informative and energetic guide, enthusiastic to share her extensive knowledge and personal experiences. However, I was surprised by Terezin itself and the efforts that have been taken to minimize the horrors that occurred there. I was expecting a fuller exploration of the conditions and terrible toll of the ghetto, but it seemed that impact was muted in the exhibitions. Also, for a tour that lasted from 9am-3pm and advertised refreshments, it should be made clear that this meant a light, sweet snack and not anything substantial so that we could have packed a lunch.
Jul. 4, 2022