Tour Details
Tour Description
Czech cuisine is much more than meat, dumplings, and beer (although these certainly feature prominently). This 2.5-hour tour will show you the variety of snacks and dishes that made their way into the Czech culinary landscape: think poppyseed buns, pickled camembert and perfectly-cooked soups. Accompanied by a local food expert, we'll enjoy a range of tasty treats, discussing the origins and development of the national cuisine as we eat.
Sites Visited
Karlín district
Local shops and cafes
Includes
2.5 hours with a PhD or MA-level guide
Tastings of local breads, meat dishes and confectioneries
Small beer
Itinerary Details
The food of Prague is inextricably connected to the history and geography of the Czech Republic. On our tour, we will take to Prague's cafes, restaurants and confectioners to learn how Czech food culture has been shaped by both outside influences and national pride. From smažák (fried cheese) to koláče (sweet pastries)—not forgetting those meat and dumplings dishes—we'll delve straight into Czech food and in doing so, become better acquainted with this land and its people.
We'll meet our guide, an expert in Czech food and its history, in the Karlín district. In recent years, this former industrial neighborhood has been transformed into a trendy hub of dining and nightlife. Among the bars and upmarket restaurants, we'll find a small bakery serving a wide variety of breads and spreads the Czech way, as well as sweet pastries and buns. Here we will discuss the history of baking in Prague, and how different types of bread and pastries entered into the Czech baking tradition.
On our culinary trail we will also become acquainted with the Czech penchant for dark humor through a local delicacy affectionately known as 'drowned men'—sausages pickled in vinegar and served with bread and onion. At a restaurant specializing in the kind of dishes that are ingrained in the Czech psyche from childhood onward, we may encounter these drowned men alongside a range of meat, dumplings, sauces and various forms of potato. As we dine and wash down our meals with a Czech beer (if we so please), our guide will enlighten us as to why we are eating what we are eating—the ways in which Czech geography and social and political history combined to produce these meals.
To conclude our tour, we will indulge our sweet tooth at one of the local confectionery specialists—learning how the influence of French sweet-making interacted with traditional Czech styles. As we reach the end of our time together, we'll come away with our appetites sated and with a new appreciation of how both Czech cuisine and the Czech Republic developed into what they are today.
FAQ
Can I participate in your food tours if I have food allergies? Yes. If you have any specific allergies/intolerances, please indicate these in the Travel Notes section during booking. Your guide will do his or her best to accommodate, though please note that some shops we visit do use wheat flour and nuts in the kitchen for other items. Again, please make note of any dietary issues.

What is a private tour?
Our private tours are limited exclusively to travelers in your party. They are designed to provide a learning experience that is completely tailored to you and your traveling companions. Private tours give you more flexibility with scheduling (you decide when the walk best fits in your trip), the ability to tailor your itinerary (we'll work to match the itinerary to the interests and dynamics of your group), and more personalized time with your guide.

Is this tour wheelchair accessible?
This tour is largely wheelchair accessible, however, some of the venues may have a step up to access them. Please contact us if you have any questions regarding accessibility.

Will this tour include a sit-down meal?
Yes, this tour will include a sit down meal with the opportunity to taste a number of different dishes.
Where You'll Start
Tour Experts
Jiřina became a local guide in 1999 leading tours in a small ruined castle in Bohemia, Czech Republic. In 2004, she decided to move forward and to relocate to Prague, where she became a local guide. Her scholarly interest was influenced by her passion for history. In 2007, she received her Bachelors degree, graduating from Charles University, Faculty of Humanities. Her thesis, "Vyšehrad Between Myths and Reality", focused on the history of Vyšehrad, a castle in Prague, residency of a legendary Bohemian duchess. Jiřina believes history is "not given" as it is created by those telling it. This brought her to earning a Masters Degree at Charles University in 2010 where she majored in Historical Anthropology. Her thesis described 19th century landscape changes caused by "man´s return to nature". At the present time, she has broadened her research beyond her degree to Physical Anthropology and the development and evolution of human beings.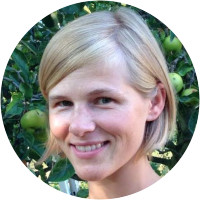 Tereza studied Comparative Literature and the East European Studies (with the specialization in Russian Language and Literature) at Charles University in Prague. Her thesis focused on the images of the auctorial subject of four different literary texts which influence the reading of texts in a certain way. Writers taken into consideration are Russians (Limonov, V. Erofeejev), as well as Americans (Charles Bukowski) and Czechs (Bohumil Hrabal). Tereza is also interested in current religious life and the roots of the so called Czech "agnosticism," which is reflected in the 60% of Czech's who identify themselves as agnostics, as well as the Czech interaction with another religious minorities. She believes that "history repeats itself" and therefore she likes to explore the differences and similarities between "then and now".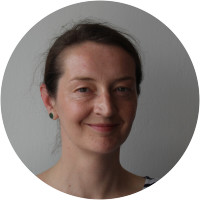 Lenka Philippová is a religious scholar and currently a resident of the historic district of Prague. Born in the northeast of the country and having moved to the outskirts of Prague at an early age, she likes to joke that she keeps moving through peripheries toward the center – the next stop should be the Charles Bridge. Lenka has a Master's degree in Hussite Theology and Religious Studies, and she is finishing her Ph.D. in History at the Centre of Ibero-American Studies of the Charles University in Prague. Since graduation, she has been also teaching at her Alma mater. Her main interest is the intersection of religion, culture and politics and the many ways the past shapes and is shaped by the present. Lenka is a dedicated walker. While marching through the cobblestone streets of Prague, she loves to trace the many histories and memories visible in its architecture and development. She enjoys sharing her insights and providing visitors of her favorite city with context.
Reviews can only be left by Context customers after they have completed a tour. For more information about our reviews, please see our FAQ.
Wonderful, perfect tour! Exactly what we wanted - such a friendly and *incredibly* knowledgeable guide!!
Mar. 13, 2023