Tour Details
Tour Description
In the course of this three-hour introduction to Prague walking tour, we'll visit Prague at its historical heart and get to know the stories of this complex city. Accompanied by a local historian, we'll stop at hubs on both sides of the Vltava river. This tour is ideal for first-time visitors who want a general overview and for returning visitors alike.
Sites Visited
Malostranska Square
Church of St. Nicholas
Church of Our Lady Victorious
Charles Bridge
Old Town
Carolinum
Klementinum
St. James's Basilica
Church of Our Lady Before Tyn
Old-New Synagogue
Estates Theatre
House of the Black Madonna
Old Town Square
Astronomical Clock (exterior)
Included
3 hours with a PhD or MA-level guide
Itinerary Details
We'll start at Malostranska Square, a key gathering point in the Lesser Town, and explore the exterior of the Church of St. Nicholas. Depending on the day, we may explore other important sites like the beautiful ochre facade of Church of Our Lady Victorious, or the unusual (dare we say, gruesome) stories of a plague column. Then, we'll stroll across the Charles Bridge before the biggest crowds of visitors have arrived. This Gothic masterpiece, and the stern, larger-than-life statues that line it, was central to the medieval revamping of the city and now captures the imagination of the city's visitors.
Heading to the historic Old Town, we'll begin exploring many notable sights. This may include the Carolinum, a university founded by Holy Roman Emperor Charles IV, or the Klementinum, a center for learning once run by Jesuits. Depending on the day and our interests, we might seek out houses of worship like St. James's Basilica, the Church of Our Lady Before Tyn, or the Old-New Synagogue. Or, we may focus on sites of political and artistic importance, such as the Estates Theatre and the House of the Black Madonna.
Regardless of the route, we'll include a thorough exploration of the Old Town Square. And for those wanting to learn about the famed Astronomical Clock, it's right around the corner. By the end of our time together, we'll have an understanding of the history, culture, and geography of Prague.
Looking for an in-depth tour in Prague? Try our
Prague Art Nouveau and Modernism tour
.
FAQ
What is a private tour?
Our private tours are limited exclusively to travelers in your party. They are designed to provide a learning experience that is completely tailored to you and your traveling companions. Private tours give you more flexibility with scheduling (you decide when the walk best fits in your trip), the ability to tailor your itinerary (we'll work to match the itinerary to the interests and dynamics of your group), and more personalized time with your guide.
Does this walking tour include skip-the-line tickets to the Prague Castle?

No. However, we do visit Prague Castle on our
Castle District and Strahov Monastery
tour. We've designed this route to be a comprehensive introductory tour and we believe the Prague Castle deserves more time to tour properly! If you would like to add time to cover Prague Castle on this Introduction to Prague tour, let us know in the Notes section when booking and we'll follow up with you.
Where You'll Start
Tour Experts
Jiřina became a local guide in 1999 leading tours in a small ruined castle in Bohemia, Czech Republic. In 2004, she decided to move forward and to relocate to Prague, where she became a local guide. Her scholarly interest was influenced by her passion for history. In 2007, she received her Bachelors degree, graduating from Charles University, Faculty of Humanities. Her thesis, "Vyšehrad Between Myths and Reality", focused on the history of Vyšehrad, a castle in Prague, residency of a legendary Bohemian duchess. Jiřina believes history is "not given" as it is created by those telling it. This brought her to earning a Masters Degree at Charles University in 2010 where she majored in Historical Anthropology. Her thesis described 19th century landscape changes caused by "man´s return to nature". At the present time, she has broadened her research beyond her degree to Physical Anthropology and the development and evolution of human beings.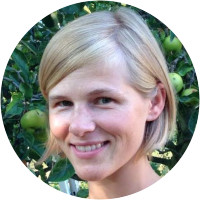 Tereza studied Comparative Literature and the East European Studies (with the specialization in Russian Language and Literature) at Charles University in Prague. Her thesis focused on the images of the auctorial subject of four different literary texts which influence the reading of texts in a certain way. Writers taken into consideration are Russians (Limonov, V. Erofeejev), as well as Americans (Charles Bukowski) and Czechs (Bohumil Hrabal). Tereza is also interested in current religious life and the roots of the so called Czech "agnosticism," which is reflected in the 60% of Czech's who identify themselves as agnostics, as well as the Czech interaction with another religious minorities. She believes that "history repeats itself" and therefore she likes to explore the differences and similarities between "then and now".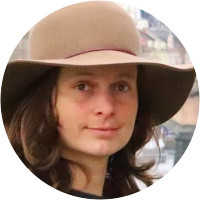 After studying History of Art at Perugia in Italy and at Montpellier and Paris in France, Kateřina Průšová received her PhD from the Institute of Art History in the Philosophical Faculty of Charles University in Prague in 2008. A lecturer at both Charles and Anglo-American Universities since 2009, she is also an official guide of Prague and of the Prague Jewish Museum since 2011, and trains official guides at the Prague Information Service since 2012. Kateřina teaches courses in Art History, Prague Art and Architecture, Alternative Culture, the Jewish Experience in Central Europe, Jewish History, Holocaust, Central European History, and the Cities in Central Europe: Prague, Cracow, Budapest. She is also a lecturer at the National Gallery in Prague and the Gallery of the City of Prague. In addition, she works as a researcher of looted art.
Reviews can only be left by Context customers after they have completed a tour. For more information about our reviews, please see our FAQ.
Katerina modified our tour on the spot once she realized the train strike meant we would only have 36 hours in Prague. Her expertise truly enhanced our viewing of a cathedral and made us wish we could always have her in our pocket to pull out on all our travels.
May. 13, 2023
Jiri was outstanding in every way. He was very knowledgeable and had a great personality. Took us to the most interesting sites in Prague
May. 7, 2023
Absolutely delightful, professional, personable and very knowledgeable! Perfect!
May. 5, 2023