Tour Details
Tour Description
Just under 80 kilometers outside of Prague, nestled in the peace and quiet of rural Bohemia, lies the ancient city of Kutná Hora. This day trip from Prague to Kutná Hora will transport you out of the hectic rush of the capital city and back in time to this UNESCO World Heritage site, where monks and silver miners helped the region thrive. Traveling by car, we'll make several stops on our Kutná Hora tour, including the infamous Sedlec Ossuary—or "bone church"—and some of the oldest and most beautiful churches in Central Europe.

NOTE: This tour includes a car service that will pick you up at your accommodation. Please tell us your hotel or apartment address in the 'Additional Details' box while adding the tour to your shopping cart.
Kutná Hora Tour
Founded in the mid-12th century by monks, Kutná Hora soon drew an influx of German settlers, thanks to the veins of silver deposits running beneath the ground, becoming an important political and trading post in the centuries that followed. Today, the city is a rich and well-preserved historical landscape, earning it UNESCO World Heritage status in 1995.
A One-of-a-Kind Resting Place
Our tour starts in Prague center, from where we'll take a private vehicle for the hour-long drive to Kutná Hora. During this time, your guide, a local expert, will contextualize the history and cultural significance of our destination and prepare the group for the eclectic mix of sites it has to offer. On arrival, our first stop is Sedlec, the site of the original monastery and home to the
world-famous Sedlec Ossuary
. Popularly known as the "bone church," the ossuary's walls and ceiling are draped and decorated with the skeletons of around 50,000 people, created in the 1500s when the surrounding cemetery became too full. We'll explore how, despite its morbid appearance to our contemporary sensibilities, Sedlec Ossuary served as a positive symbol at the time: one of hope and expectation, resurrection and redemption.
Skyline of Superlatives
Kutná Hora is also home to the Cathedral of the Assumption of Our Lady, Central Europe's oldest cathedral-style building, also at Sedlec. We'll visit St. Barbara's Church, one of the most beautiful and famous Gothic churches in Central Europe—and one with a compelling story linked to the city's mining history. Throughout the tour, we'll discuss how religion and secular life collided constantly, bound by money and power.
Original Treasure Trove
To further explore the importance of silver in the region's history, we'll visit the Italian Courts, once the seat of the Central Mint of Prague and named for the Italian experts who spearheaded the minting reform. Time permitting, we'll look inside the Museum of Silver before stopping for a traditional Czech lunch at an excellent local restaurant. Thereafter, we'll head back to Prague together with a newly expanded understanding of how connection to faith and nature has always been a powerful social and economic force.


FAQ
Where do we meet? Where does it end?
You will be picked up and dropped off at your accommodation in Prague.


Does the duration include return travel time from Prague to Kutna Hora? Is the cost of the car included?
Yes, travel time is included and the cost is a flat rate including transportation.


What else is included in the cost?
The cost of the excursion includes your time with the expert, as well as transportation and all venue entry fees. Lunch is not included.


Can groups larger than 6 book this tour?
Yes. Please get in touch with us for a quote that includes a larger vehicle.

Are there any dress requirements for this tour?
Yes, this tour visits a number of sites of worship where visitors are asked to wear modest clothing, covering shoulders and knees.
Where You'll Start
Tour Experts
Jiřina became a local guide in 1999 leading tours in a small ruined castle in Bohemia, Czech Republic. In 2004, she decided to move forward and to relocate to Prague, where she became a local guide. Her scholarly interest was influenced by her passion for history. In 2007, she received her Bachelors degree, graduating from Charles University, Faculty of Humanities. Her thesis, "Vyšehrad Between Myths and Reality", focused on the history of Vyšehrad, a castle in Prague, residency of a legendary Bohemian duchess. Jiřina believes history is "not given" as it is created by those telling it. This brought her to earning a Masters Degree at Charles University in 2010 where she majored in Historical Anthropology. Her thesis described 19th century landscape changes caused by "man´s return to nature". At the present time, she has broadened her research beyond her degree to Physical Anthropology and the development and evolution of human beings.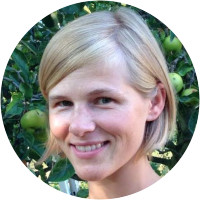 Tereza studied Comparative Literature and the East European Studies (with the specialization in Russian Language and Literature) at Charles University in Prague. Her thesis focused on the images of the auctorial subject of four different literary texts which influence the reading of texts in a certain way. Writers taken into consideration are Russians (Limonov, V. Erofeejev), as well as Americans (Charles Bukowski) and Czechs (Bohumil Hrabal). Tereza is also interested in current religious life and the roots of the so called Czech "agnosticism," which is reflected in the 60% of Czech's who identify themselves as agnostics, as well as the Czech interaction with another religious minorities. She believes that "history repeats itself" and therefore she likes to explore the differences and similarities between "then and now".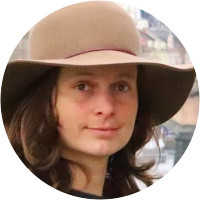 After studying History of Art at Perugia in Italy and at Montpellier and Paris in France, Kateřina Průšová received her PhD from the Institute of Art History in the Philosophical Faculty of Charles University in Prague in 2008. A lecturer at both Charles and Anglo-American Universities since 2009, she is also an official guide of Prague and of the Prague Jewish Museum since 2011, and trains official guides at the Prague Information Service since 2012. Kateřina teaches courses in Art History, Prague Art and Architecture, Alternative Culture, the Jewish Experience in Central Europe, Jewish History, Holocaust, Central European History, and the Cities in Central Europe: Prague, Cracow, Budapest. She is also a lecturer at the National Gallery in Prague and the Gallery of the City of Prague. In addition, she works as a researcher of looted art.
Reviews can only be left by Context customers after they have completed a tour. For more information about our reviews, please see our FAQ.
Everything great, and the little additional secrets that Katerina showed us - into the ceiling of the church, the great lunch spot, all the detail - was appreciated. All the documents we've had have been extremely passionate about sharing their knowledge with us. One comment we all felt needed making was the driver was driving extremely close to vehicles in front of us, especially when the road became a bit slick from a rain shower.
Jun. 16, 2019
Tereza was amazing. She is a terrific docent. She is extremely knowledgeable and very pleasant and made the trip absolutely wonderful. She is a delight.
May. 16, 2019
Ian was awesome. The whole town, cathedrals, and context were great. Only advice: we thought we were also visiting the mine... you might want to be more explicit in your description
Sep. 6, 2018