Tour Details
Tour Description
The world's largest coherent castle complex, Prague Castle has inspired awe in visitors and residents alike for hundreds of years. This three-hour Prague Castle District tour explores the history and striking architecture of the Castle itself, as well as the surrounding Castle District—including the world-famous Strahov Library. With a local historian serving as our guide, we'll delve into varied architectural styles, lush gardens, and complex history of the world-famous landmark.
Visits Prague Castle & Castle District
Prague Castle District tour by a local historian
Come face to face with one of the world's most beautiful libraries at Strahov Monastery
Prague Castle Tour
Prague Castle is said to contain nearly every architectural approach of the last millennium. From the gothic St. Vitus Cathedral to the romanesque Basilica of St. George, Bohemian baroque buildings to early 20th century renovations, the complex runs the stylistic gamut, and provides the perfect backdrop for exploring the history of the city and its many layers. This in-depth Prague Castle District tour takes us on a journey to discover key sites and hidden treasures of the ancient, labyrinthine area. During summer, we will also take some time to visit one or more of the many landscaped gardens that punctuate the district.
Strahov: One of the World's Most Beautiful Libraries
The Strahov Monastery was founded in 1143 by Bishop Bishop John of Prague and Duke Vladislav II. Thanks to numerous renovations it remains strikingly well-preserved, perched atop a hill with magnificent views of the cityscape. During our time together, we'll visit various buildings that make up the Strahov Monastery, including the Basilica of Assumption of Our Lady. We'll also visit the Strahov Library, considered one of the world's most beautiful libraries.
FAQ
Does this walking tour include skip-the-line tickets to Prague Castle?
Tickets are included and our experts will facilitate a speedy entry into the Castle. There is, however, a mandatory security check and this line cannot be skipped.
Do we see the Strahov Library?
We visit Strahov Library, but we are not able to actually go inside the special Library rooms, as this requires a special booking that is very hard to get. We go inside the Library building, and view the magnificent Library rooms from the corridor.
Is the visit to Charles Bridge or the National Gallery included during this tour?
No, in this case, we recommend you check out our other
Prague tours
.
Can we take this tour with our kids?
Yes, we can adjust the content of this tour to families with kids.
Can I take this tour if we have mobility issues?
This walk includes a fair bit of walking in a hilly area over uneven ground. Also includes stairs up to the Strahov Library, so it is not recommended for people in a wheelchair. Please let us know if you have mobility issues.
Where You'll Start
Tour Experts
Jiřina became a local guide in 1999 leading tours in a small ruined castle in Bohemia, Czech Republic. In 2004, she decided to move forward and to relocate to Prague, where she became a local guide. Her scholarly interest was influenced by her passion for history. In 2007, she received her Bachelors degree, graduating from Charles University, Faculty of Humanities. Her thesis, "Vyšehrad Between Myths and Reality", focused on the history of Vyšehrad, a castle in Prague, residency of a legendary Bohemian duchess. Jiřina believes history is "not given" as it is created by those telling it. This brought her to earning a Masters Degree at Charles University in 2010 where she majored in Historical Anthropology. Her thesis described 19th century landscape changes caused by "man´s return to nature". At the present time, she has broadened her research beyond her degree to Physical Anthropology and the development and evolution of human beings.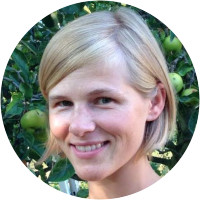 Tereza studied Comparative Literature and the East European Studies (with the specialization in Russian Language and Literature) at Charles University in Prague. Her thesis focused on the images of the auctorial subject of four different literary texts which influence the reading of texts in a certain way. Writers taken into consideration are Russians (Limonov, V. Erofeejev), as well as Americans (Charles Bukowski) and Czechs (Bohumil Hrabal). Tereza is also interested in current religious life and the roots of the so called Czech "agnosticism," which is reflected in the 60% of Czech's who identify themselves as agnostics, as well as the Czech interaction with another religious minorities. She believes that "history repeats itself" and therefore she likes to explore the differences and similarities between "then and now".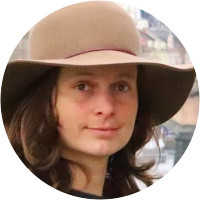 After studying History of Art at Perugia in Italy and at Montpellier and Paris in France, Kateřina Průšová received her PhD from the Institute of Art History in the Philosophical Faculty of Charles University in Prague in 2008. A lecturer at both Charles and Anglo-American Universities since 2009, she is also an official guide of Prague and of the Prague Jewish Museum since 2011, and trains official guides at the Prague Information Service since 2012. Kateřina teaches courses in Art History, Prague Art and Architecture, Alternative Culture, the Jewish Experience in Central Europe, Jewish History, Holocaust, Central European History, and the Cities in Central Europe: Prague, Cracow, Budapest. She is also a lecturer at the National Gallery in Prague and the Gallery of the City of Prague. In addition, she works as a researcher of looted art.
Reviews can only be left by Context customers after they have completed a tour. For more information about our reviews, please see our FAQ.
Jiri was excellent. He had a great manner - very technically informed, open/transparant about political/social history, knowledgeable about architecture. He is clearly naturally curious and well informed and wants to engage with you in a "collegial" style conversation. He could answer all of our questions and was a pleasure to have as a guide.
Feb. 11, 2023
We loved everything about the tour. Right length, right topics, right guide. It was easy to find the meeting place, too.
Aug. 14, 2022
Marek is outstanding! Well organized, extremely knowledgeable about history and art, and personable.
Apr. 29, 2022