Tour Details
Tour Description
If you're looking for revolutionaries, look in cafes. This Prague Cafe tour examines the key role that the city's spectacularly preserved coffee houses have played in the lives and works of the influential artists, poets, writers, and intellectuals who frequented them. Before a backdrop of opulent, decorative interiors from 19th and 20th centuries, we'll soak up the authentic atmosphere of Prague's cafe culture, taste local coffee and culinary specialities, and learn about the historical and cultural context of these venues.
Fin-de-siècle Prosperity in Prague Cafes
Turn-of-the-century Prague bore witness to an extraordinary cultural and intellectual blossoming. As a result of momentous events within the Austro-Hungarian Empire, the population of Prague increased rapidly as people moved in from across the empire. The Bohemian capital became a melting pot, home to Germans, Jews and Czechs, and Prague's new decadent cafes emerged as public meeting points for the city's intelligentsia. For example, German-Jewish author Franz Kafka (explored in greater depth on our
Jewish Prague Tour
), philosopher and statesman Václav Havel, and later, world-famous writer Milan Kundera all frequented these second homes for Prague's elite.
Prague Cafe Tour
Together, we'll hop from one stunning cafe to the next, taking in the soaring period architecture—also examined on our
Prague Architecture Tour
)—and indulging in typical sweet treats and perfectly concocted coffees. Along the way, we'll discuss the social history of Prague over the past 150 years and unpack the cultural meaning behind our decadent surroundings.
Take Aways
At the end of our time together, we'll have a deeper understanding of key events in Prague's history over the past century, and how they have contributed to the city's narrative until the present day. You'll also feel more comfortable ordering a range of delicious dishes on offer in cafes across the city.


Please note: some of the cafes we visit allow smoking inside. We endeavor to sit in the non-smoking section but be aware that the tour can include time in smoking environments.
Where You'll Start
Tour Experts
Jiřina became a local guide in 1999 leading tours in a small ruined castle in Bohemia, Czech Republic. In 2004, she decided to move forward and to relocate to Prague, where she became a local guide. Her scholarly interest was influenced by her passion for history. In 2007, she received her Bachelors degree, graduating from Charles University, Faculty of Humanities. Her thesis, "Vyšehrad Between Myths and Reality", focused on the history of Vyšehrad, a castle in Prague, residency of a legendary Bohemian duchess. Jiřina believes history is "not given" as it is created by those telling it. This brought her to earning a Masters Degree at Charles University in 2010 where she majored in Historical Anthropology. Her thesis described 19th century landscape changes caused by "man´s return to nature". At the present time, she has broadened her research beyond her degree to Physical Anthropology and the development and evolution of human beings.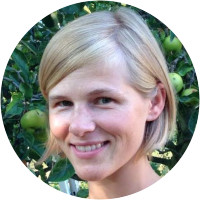 Tereza studied Comparative Literature and the East European Studies (with the specialization in Russian Language and Literature) at Charles University in Prague. Her thesis focused on the images of the auctorial subject of four different literary texts which influence the reading of texts in a certain way. Writers taken into consideration are Russians (Limonov, V. Erofeejev), as well as Americans (Charles Bukowski) and Czechs (Bohumil Hrabal). Tereza is also interested in current religious life and the roots of the so called Czech "agnosticism," which is reflected in the 60% of Czech's who identify themselves as agnostics, as well as the Czech interaction with another religious minorities. She believes that "history repeats itself" and therefore she likes to explore the differences and similarities between "then and now".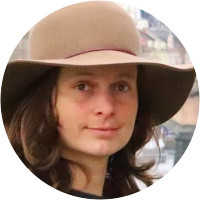 After studying History of Art at Perugia in Italy and at Montpellier and Paris in France, Kateřina Průšová received her PhD from the Institute of Art History in the Philosophical Faculty of Charles University in Prague in 2008. A lecturer at both Charles and Anglo-American Universities since 2009, she is also an official guide of Prague and of the Prague Jewish Museum since 2011, and trains official guides at the Prague Information Service since 2012. Kateřina teaches courses in Art History, Prague Art and Architecture, Alternative Culture, the Jewish Experience in Central Europe, Jewish History, Holocaust, Central European History, and the Cities in Central Europe: Prague, Cracow, Budapest. She is also a lecturer at the National Gallery in Prague and the Gallery of the City of Prague. In addition, she works as a researcher of looted art.
Reviews can only be left by Context customers after they have completed a tour. For more information about our reviews, please see our FAQ.
Our guide was fantastic! She asked us what we wanted to learn and adjusted the tour to fit us, much better than a cookie cutter tour. Plus, she loves sharing the city of Prague with others and it shows in her passion and energy.
Sep. 21, 2022
Marek connected the underground art scene to the cafés where the met. We traveled to cafés exhibiting architecture of art nouveau, art deco, national and cubism. Fabulous!
May. 28, 2022
Katarina was very delightful! We really appreciated the depth of her knowledge, her mastery of the English language, and her passion for the history of Prague. I can't think of anything that can be improved upon!
Sep. 1, 2021