Tour Details
Tour Description
From medieval beginnings through the era of the Emperors to struggles and triumphs in the 20th century, the history of Prague's Jewish community is a unique part of a wider European and global mosaic of Judaism. In this 3-hour Jewish Prague tour in the company of a local historian, we'll explore the Jewish Ghetto of Prague and visit key Jewish heritage sites, including the Old-New Synagogue and the Jewish Cemetery.
Jewish Prague Tour
Jews have settled in Prague since the 10th century and by the 12th century had formed their community near the very heart of the Old Town, along main merchant roads that wind up to the Prague Castle. This location of the Jewish Ghetto remained more or less the same until the 20th century, when it lost its medieval look and was infused with its current Art Nouveau charm. On our walking tour of Jewish Prague, we'll spend time exploring the many synagogues that remain open to the public, including the Old-New Synagogue, which is the oldest remaining synagogue in Europe. The Jewish Cemetery, which dates back to the 15th century, presents the unique opportunity to discuss Jewish burial customs and rituals, while the Jewish Town Hall gives space to explore the flourishing of the Jewish community during the Renaissance. We'll also hear traditional Czech legends that intertwine with a significant Jewish figure, Rabbi Jehuda Löw, whose lasting legacy has become intertwined with the myth of Golem.
One City, Three Cultural Forces
In the development of the Jewish community in Prague, there is a pattern common to other European cities: isolation, slow gaining of privileges and rights and their subsequent loss, threats of pogroms, and gradual assimilation and emancipation during the Enlightenment. Beginning in the 19th century, the Ghetto became a literary theme not only for Jewish writers, but for German and Czech writers as well (for more, see our
Prague Cafe Tour
). At this point, Prague's unique atmosphere of three interwoven cultures (Czech, German, and Jewish) became a defining feature of the city that distinguished it from other cities. This intersection of cultures is personified in several famous figures, with Franz Kafka being the best-known.
At the end of our walk, we'll have traced the ancient roots of the Jewish community in Prague together, using remarkably preserved historical sites as our waypoints and hearing long-ago stories of the people who once gazed up at these same buildings and walked these same streets.


FAQ
Do we go inside any of the venues? Yes, we will go inside the Old-New Synagogue and several other smaller synagogues, which now belong to the Jewish Museum and house various exhibitions. Typically, we include the Jewish Cemetery and the Holocaust Memorial inside the Pinkas Synagogue; additional sites can vary.


Do we need tickets? You are pre-paid for the tour and for your entrance fees at the Jewish Museum and the Old-New Synagogue.


Where do we meet? You'll meet in the area near Old Town Square. Your confirmation email will have the exact meeting point and a map.
Where You'll Start
Tour Experts
Jiřina became a local guide in 1999 leading tours in a small ruined castle in Bohemia, Czech Republic. In 2004, she decided to move forward and to relocate to Prague, where she became a local guide. Her scholarly interest was influenced by her passion for history. In 2007, she received her Bachelors degree, graduating from Charles University, Faculty of Humanities. Her thesis, "Vyšehrad Between Myths and Reality", focused on the history of Vyšehrad, a castle in Prague, residency of a legendary Bohemian duchess. Jiřina believes history is "not given" as it is created by those telling it. This brought her to earning a Masters Degree at Charles University in 2010 where she majored in Historical Anthropology. Her thesis described 19th century landscape changes caused by "man´s return to nature". At the present time, she has broadened her research beyond her degree to Physical Anthropology and the development and evolution of human beings.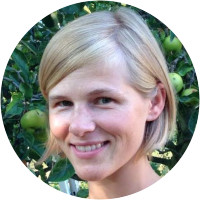 Tereza studied Comparative Literature and the East European Studies (with the specialization in Russian Language and Literature) at Charles University in Prague. Her thesis focused on the images of the auctorial subject of four different literary texts which influence the reading of texts in a certain way. Writers taken into consideration are Russians (Limonov, V. Erofeejev), as well as Americans (Charles Bukowski) and Czechs (Bohumil Hrabal). Tereza is also interested in current religious life and the roots of the so called Czech "agnosticism," which is reflected in the 60% of Czech's who identify themselves as agnostics, as well as the Czech interaction with another religious minorities. She believes that "history repeats itself" and therefore she likes to explore the differences and similarities between "then and now".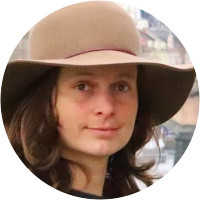 After studying History of Art at Perugia in Italy and at Montpellier and Paris in France, Kateřina Průšová received her PhD from the Institute of Art History in the Philosophical Faculty of Charles University in Prague in 2008. A lecturer at both Charles and Anglo-American Universities since 2009, she is also an official guide of Prague and of the Prague Jewish Museum since 2011, and trains official guides at the Prague Information Service since 2012. Kateřina teaches courses in Art History, Prague Art and Architecture, Alternative Culture, the Jewish Experience in Central Europe, Jewish History, Holocaust, Central European History, and the Cities in Central Europe: Prague, Cracow, Budapest. She is also a lecturer at the National Gallery in Prague and the Gallery of the City of Prague. In addition, she works as a researcher of looted art.
Reviews can only be left by Context customers after they have completed a tour. For more information about our reviews, please see our FAQ.
Katerina was fantastic! So very knowledgeable and interesting
May. 23, 2023
We like the personal history of Eva and her father. At times it was hard to hear her due the number of other groups. She could talk louder.
Apr. 30, 2023
Jirina was excellent and knowledgeable
Apr. 25, 2023