Tour Details
Tour Description
Step behind the Iron Curtain on this 3-hour Prague Communism tour. In the company of a historian, we'll dig into the history of 20th century Prague and the enduring influence of the USSR. As we cross the city with our local guide, from the memorial at Vitkov Hill to Wenceslas Square to the unassuming side streets of Prague's Old Town, the stories of life under Communism will come alive again. Together, we'll discover how the legacy of the Iron Curtain is embedded in the fabric of Prague today.
Prague Communism Tour
Tracing history on our Prague Communism tour, we'll begin at Vitkov hill, where the gigantic equestrian statue of Jan Zizka, a symbol of Czech independence since the 15th century, looks down over the city. Nearby, we'll visit the Mausoleum of Klement Gottwald, the first communist Czechoslovak president, and discuss its over-the-top decoration and symbolic location here, meant to connect Communist Prague with Czech pride and identity.
"This is a story that needs to be told."
Public Spaces
From here, we'll hop on a streetcar that will take us into central Prague, using that time to look at maps, archival images, and other supporting historical information to supplement our mental portrait of Communist Prague. We'll spend some time in Wenceslas Square, a critical gathering place during the 1968 Prague Spring revolt and the Velvet Revolution of 1989 that eventually ended Communist control. Here we'll search out key sites of these political events, such as the Jalta Hotel, National Museum, and former Communist Parliament. As we cast our imaginations back to 1968, we'll piece together the events that lead to the Soviet crackdown and subsequent period of Normalisation.


(Looking for a more general look at Prague's history? Try our Introductory
Prague Walking Tour
.)
Remembering the Cold War
Our course may also take us to nearby Narodny Street, where student demonstrations in 1989 added ideological fuel to revolutionary fires, eventually bringing down Communism and restoring Czech democracy. We'll explore the dynamics of the revolution and the many prominent artists and writers who played a role as it unfolded (which can be further explored on our
Prague Cafe Tour
).
Over the course of the tour, we'll have the opportunity ask plenty of questions and engage in a dialogue with our historian guide. Using Prague's monuments and civic spaces, we'll finish our time together with a firmer grip on how the Cold War played out and how it affects the city today.
FAQ
Is it possible to adapt the route for people with limited mobility?
The Memorial on Vitkov Hill is central to this tour and has limited accessibility for people with mobility issues. The memorial itself is not accessible by car and involves climbing a very steep hill with steps at two points. Therefore, the tour is unfortunately not recommended for people with limited mobility. Please contact us if you would like to discuss alternative options.
Where You'll Start
Tour Experts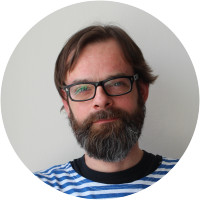 Jakub Čechvala studied Theology and Religious Studies at the Charles University in Prague (Master's degree), focusing on history and Czech church history. His background in the Hussite theology allows him to explain specific position of the Czech countries between Catholicism and Protestantism during the Middle Ages and Modern period. Jakub is also interested in the Czech underground culture and literature during the Communist regime and in problems of transformation after the Velvet Revolution. He is currently finishing a dissertation in classics, namely Euripidean drama and theatre.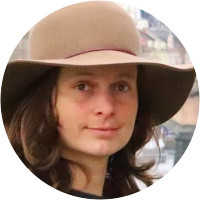 After studying History of Art at Perugia in Italy and at Montpellier and Paris in France, Kateřina Průšová received her PhD from the Institute of Art History in the Philosophical Faculty of Charles University in Prague in 2008. A lecturer at both Charles and Anglo-American Universities since 2009, she is also an official guide of Prague and of the Prague Jewish Museum since 2011, and trains official guides at the Prague Information Service since 2012. Kateřina teaches courses in Art History, Prague Art and Architecture, Alternative Culture, the Jewish Experience in Central Europe, Jewish History, Holocaust, Central European History, and the Cities in Central Europe: Prague, Cracow, Budapest. She is also a lecturer at the National Gallery in Prague and the Gallery of the City of Prague. In addition, she works as a researcher of looted art.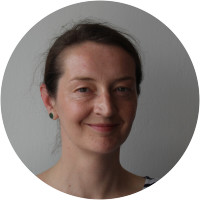 Lenka Philippová is a religious scholar and currently a resident of the historic district of Prague. Born in the northeast of the country and having moved to the outskirts of Prague at an early age, she likes to joke that she keeps moving through peripheries toward the center – the next stop should be the Charles Bridge. Lenka has a Master's degree in Hussite Theology and Religious Studies, and she is finishing her Ph.D. in History at the Centre of Ibero-American Studies of the Charles University in Prague. Since graduation, she has been also teaching at her Alma mater. Her main interest is the intersection of religion, culture and politics and the many ways the past shapes and is shaped by the present. Lenka is a dedicated walker. While marching through the cobblestone streets of Prague, she loves to trace the many histories and memories visible in its architecture and development. She enjoys sharing her insights and providing visitors of her favorite city with context.
Reviews can only be left by Context customers after they have completed a tour. For more information about our reviews, please see our FAQ.
Jakob was knowledgeable and a great guide.
Sep. 4, 2022
This tour was a highly informative and educational experience. Jakub was a thorough, knowledgeable, and personable guide who provided context and personal experience to the history he shared.
Jul. 4, 2022
Jakub was amazing! Very informative and organized He used maps and pictures to tell a succinct story/history. It was also nice that he used his family's personal story to help bring events to life.
Jun. 29, 2022