Tour Details
Tour Description
Fill up—on food and history—before taking on the Vatican! During your Breakfast with an Expert Vatican Tour, you will meet up with our expert before the Vatican opens to enjoy a morning meal and introductory chat. When the gallery doors open at 8:30 am, you will head straight to the main galleries and then continue to the Raphael Rooms and on to the Sistine Chapel.
Breakfast with an Expert Vatican Tour
This unique tour will provide you with an opportunity to meet an expert in Roman history and get acquainted with the history of the Vatican over a relaxed meal, rather than straining to hear them amid the crowds. You will meet for an American-style breakfast at the Bistrot at the Pinecone Courtyard in the Vatican. Over coffee or tea and some morning treats, you will engage in a lively conversation about papal history and art which will provide you with important context surrounding the masterpieces that await inside.
Priority Access to the Sistine Chapel
After breakfast, you will enter the Vatican Museums to explore the vast art galleries. As part of this tour, you will stroll along the Percorso Classico (classic route), stopping to visit a number of world-renowned artworks and structures. We'll explore the Braccio Nuovo, Pio Clementino Museums, Gallery of Maps, Gallery of Tapestries, and either the Raphael Rooms or Pinacoteca. You will then arrive at the Sistine Chapel where you will contemplate its awe-inspiring frescoes.
By the end of this four-hour tour, you will have seen the best of the Vatican, and gained some insight into its rich palimpsest of history and art—without battling all the crowds.
Please Note
: If the 7:45 breakfast tickets are sold out for the date you book, our team will secure the next available breakfast time slot at 8:15 which will ensure you are still among the first to enter before the daytime crowds.
This tour doesn't include a visit to St. Peter's Basilica. If you'd like to explore the basilica and treasury with an expert historian, please have a look at our
St. Peter's Tour
.


Does this tour cover all of the highlights of the Vatican Museum?

While your expert will do their best to show you the highlights of the Vatican Museums, there may be closures that are beyond our control: works of art can be on loan elsewhere or entire galleries may be closed due to private Papal or Vatican functions. Should this be the case, your expert will take you to one of the many other areas of the Museums.
Where You'll Start
Tour Experts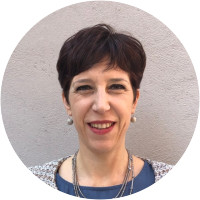 Sara is an art historian with doctoral degrees in Medieval and Modern Art History and Classical Antiquities. She is the author of a book, published by the Accademia dei Lincei, on the antiquities collection of Pope Julius II and has written various articles in important scholarly journals on the history of Renaissance and Baroque collections. More recently, she had published a book on some of the most famous paintings of Caravaggio in Rome which introduces a new interpretation of the works, based on philological data, and which is changing the way we look at this artist. For many years, she has combined her philological research with her work as a university instructor, museum educator and professional tourist guide.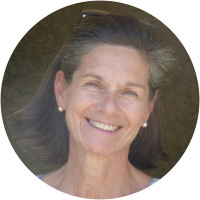 Patrizia holds a Master's degree in Medieval Archaeology and has studied at the Vatican and at the University of Aix-en-Provence. Her experience excavating in Rome is extensive, including major work at the Crypta Balbi in the 1990s, arguably the most significant archaeological excavation in central Rome in the last century. She worked for FAI - Fondo per l'Ambiente Italiano (Italian National Trust) as Rome's cultural attache for over 20 years. Patrizia is the author of the guidebook to Villa Gregoriana (Tivoli). She is an accomplished teacher and guide whose knowledge of (and passion for) the city of Rome is boundless.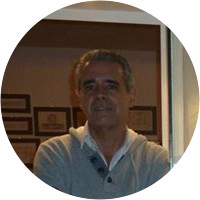 Jose brings an unusual combination of theoretical knowledge and practice to his walks, which he has led in Philadelphia and in the New York Metropolitan Museum of Art, as well as in Rome, Naples, and Florence. A professional fine artist with an art studio in Rome near the Church of Santa Maria sopra Minerva and a graduate in classical studies of St. John's College in Annapolis, Maryland, Jose knows how to read the almost forgotten languages of Greek and Roman mythology embedded in the art and architecture of Rome. His studies of Plato's dialogue, TIMAEUS, for example, open up dimensions of Raphael's School of Athens fresco and of Michelangelo's Sistine Chapel ceiling frescoes otherwise unsuspected by visitors to these two sites. In addition, his own native Cuban background and master's degree in Spanish literature from the University of Delaware in Newark give his walks a flair and sense of humor that can be most welcome elements. Jose also studied fresco painting, history, and restoration at the Spinelli Institute of Art and Art Restoration, in Florence, but his St. John's College "Great Books" education earned him a rich 20-year-plus teaching career at the University of Miami, first in the English Department (specializing in Composition), followed by art history and freehand drawing in the School of Architecture. During the summers, this docent has taught "plein-air" drawing for the Rome Art Program directed by artist Carole Robb. Jose holds the official Italian tour guide license for Italy, issued in Rome (Province of Lazio) in 2017.
Reviews can only be left by Context customers after they have completed a tour. For more information about our reviews, please see our FAQ.
What a great experience!! Livia is a wonderful guide - so knowledgeable, friendly, and funny.
Jan. 21, 2023
Our tour with Vittorio was excellent. It was a great balance of engagement and information. Touring the Vatican on our own would have been overwhelming. Vittorio made it informative and enjoyable. We highly recommend this tour to anyone wanting a great Vatican experience.
Jan. 2, 2023
No need for improvement! Brenda was amazing. She helped us navigate through the Vatican museums with tons of information, a great attitude, and extra galleries that others did not see. I appreciate her knowledge and great attitude!
Dec. 25, 2022