Tour Details
Tour Description
Explore the Vatican with Context's signature tour, including skip-the-line tickets to shorten the wait! We'll slip around the crowds as we visit the Vatican's masterpieces, including the Sistine Chapel and St. Peter's Basilica, in a four-hour tour led by an expert guide. Comprehensive and engaging, the Arte Vaticana tour is designed to help us make sense of the Vatican's collection and understand its layered tapestry of art and history.
Sites Visited
Vatican Palace
Sistine Chapel
St. Peter's Basilica
Included
Advance entry tickets
4 hours with a PhD or MA-level guide
Itinerary Details
We'll begin our visit with the Vatican Palace (now housing the Vatican Museums), one of the world's great repositories of ancient and Renaissance art. Here, we'll start with a thorough overview of papal history and the construction of the Vatican Palace. Then, we'll traverse the halls of the museums as we head to the Sistine Chapel, where we'll discuss Michelangelo's work, his struggles with the medium (fresco) and his patron (the Pope), and the fantastic symbolism of the ceiling and altar. We'll spend the final forty to sixty minutes of this tour exploring St. Peter's Basilica, a vast church and the symbolic center of Catholicism, situating the church and its artworks in a social and historical context, tying it back to the themes discussed earlier in the tour.
At the end of our Vatican Tour, we will have a more complete understanding of the history, importance, and artistic legacy from this expansive complex. We will have learned from our guide new ways of seeing art and thinking about history—a contextualized approach that blends history, art, architecture, politics, philosophy and theology, connecting all of this with the city of Rome.
Our Arte Vaticana tour is one of a few approaches we take at the Vatican. We also offer an
Evening Vatican Tour
on Friday evenings from late April to early October, and occasionally through the year, we run an exclusive
After Hours Vatican Museum Tour
.
If you are a family with children under 12 we highly recommend that you book our
Vatican Tour for Kids
.
FAQ
What is a private tour?
Our private tours are limited exclusively to travelers in your party. They are designed to provide a learning experience that is completely tailored to you and your traveling companions. Private tours give you more flexibility with scheduling (you decide when the tour best fits in your trip), the ability to tailor your itinerary (we'll work to match the itinerary to the interests and dynamics of your group), and more personalized time with your guide.

What is a small group tour?
Our small group tours cover many of the same itineraries as our private tours, but they place you with other travelers in groups of 6 or less. They operate on a pre-scheduled calendar, and are designed to provide an opportunity to engage with and learn from other travelers.


Does this tour "skip the line"?
Yes. Our visit to the Vatican includes advance entry tickets, which allow us to skip the general admission line. However, we will still be required to wait in the security line. At times, this line may take up to 20 minutes. Regardless, our guide will spend this time wisely by providing an overview of the history of Vatican. The most important consideration is timing your visit to avoid large tour groups and cruise ships which cause excessive crowding. We schedule our tours to try and find the best conditions inside the museums. Please note, Roma Passes can not be used for the Vatican. Learn more about
skip-the-line-tours
here.
Do people with disabilities pay to enter the Vatican?
People with disabilities may be entitled to free entry to the Vatican Museums. Please
contact us
to discuss if you qualify, and consult the
Vatican Museums website
for further information.
Is this tour wheelchair accessible?
While it is possible to visit the Vatican Museums and the Sistine Chapel in a wheelchair, there is no wheelchair access from the Sistine Chapel to St Peter's Basilica. If you use a wheelchair, please
contact us
to discuss alternate options.
Where You'll Start
Tour Experts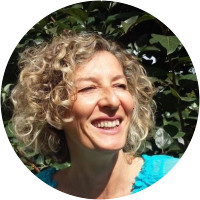 Cecilia is an art historian and a native Roman with a Master's degree in Medieval and Renaissance art from the Sapienza University of Rome. Although her specialty is painting and decorative arts, she has a broad knowledge of the history of Rome and a personal passion for ancient history, which she shares on many antiquity-themed itineraries. Cecilia has worked actively in the past as a lecturer, teacher, and curator of exhibitions. She had been a staff member of the didactive service of the Vatican Museums, the Galleria Doria Pamphili and the Galleria Colonna where she still frequently consults. As a licensed guide for Rome and Florence and with a specialized teaching degree, she has more than 20 years of experience in leading highly-qualified tours.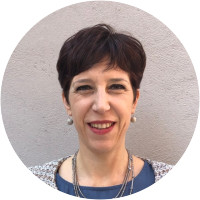 Sara is an art historian with doctoral degrees in Medieval and Modern Art History and Classical Antiquities. She is the author of a book, published by the Accademia dei Lincei, on the antiquities collection of Pope Julius II and has written various articles in important scholarly journals on the history of Renaissance and Baroque collections. More recently, she had published a book on some of the most famous paintings of Caravaggio in Rome which introduces a new interpretation of the works, based on philological data, and which is changing the way we look at this artist. For many years, she has combined her philological research with her work as a university instructor, museum educator and professional tourist guide.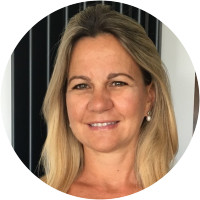 Giovanna is an art historian and Rome native. She has a Master's degree in art history from the Sapienza University of Rome with a specialization in Modern and Medieval art. She works as an editorial consultant for a number of cultural organizations in Rome including the Superintendency of Archaeology of Rome. Giovanna is fluent in Italian (mother tongue), English, and French, and has a unique interest in Mannerism.
Reviews can only be left by Context customers after they have completed a tour. For more information about our reviews, please see our FAQ.
I feed bad leaving a negative review for Blanche, but she was one of the worst guides I've experienced with Context over the years. She was unable to really engage with our group in the way I've come to expect from context guides. For me, engagement with clients and drawing them in is far more important on a tour than dispensing information.
Mar. 11, 2020
Priscilla is an absolutely outstanding guide. She guided us effortlessly through the Vatican museum and St. Peter's Basilica with amazing knowledge of the art, the symbolism, the history, and the essential pieces that were helpful and comforting, such as where to stand and where to have a quick break. She is a wonderful expert on every element while also a good conversationalist and injects good humor to make you feel at ease. Her knowledge of the subtleties, such as the scale of Bernini's working models for the angels in St. Peter's and symbols of different papal reigns, were among my favorite aspects. I had been to the Vatican several times as a student, and I learned more on my tour with Priscilla than I had ever learned before. In addition, the skip-the-line tour is so worth the money. She knows these buildings like the back of her hand, so we glide through and four hours felt like one hour. I will never go back to these sites without a Context tour guide, and if I do go back, it might only be with Priscilla.
Feb. 24, 2020
We loved our Vatican Tour with Cecilia--we felt very prepared to fully appreciate the Sistine Chapel, and we lucked out with the Raphael tapestries on display as well. We realize we need to return many times to fully explore the treasures!
Feb. 22, 2020
See the Vatican with Context
Get to know one of the art historians leading this tour