Tour Details
Tour Description
Treat your kids to a specially curated Vatican tour where they will be amazed by the incredible Vatican collection. In this three-hour tour, a family-friendly Ph.D. or MA level art historian will lead you through the hallowed halls of the Vatican Museum and Sistine chapel. Hands-on, interactive activities will keep kids excited and engaged while learning about some of the world's most famous artworks.
Sites Visited
Vatican Museums
Sistine Chapel
Included
Skip-the-line tickets to the Vatican Museums

Please Note: Our team will pre-purchase timed admission tickets on behalf of your party. However, due to enhanced COVID-19 safety precautions at this venue, there will be a mandatory security line that we must wait in together.
Itinerary Details
Families will be taken on an insightful and accessible journey through some of the world's most famous works of art. You will begin your tour with a discussion about the role the Vatican has had as the heart of Christendom, as well as a patron and preserver of the arts over the centuries.

Your first leg of the tour will be in the chronologically arranged picture gallery known as the Pinacoteca, with works dating from the Medieval period to the high Renaissance. Through inquiry-based learning techniques, your child will hear about the history and techniques of masterworks by the likes of Leonardo da Vinci, Raphael and others, as well as the related art movements. Particular attention will be paid to the world-famous Vatican tapestries as they provide a great way to expose kids to the fascinating wider social, cultural, and economic climate that enabled patronage and power during the Renaissance. You will continue on to the Sistine Chapel to admire and learn about Michelangelo's world-famous ceiling and The Last Judgment. This will provide a backdrop for kids to hear more about art, the Church, and Roman history.
We have created an informative resources page to assist you in planning your trip to the Vatican—
How to Visit the Vatican
.
FAQ
For more information
about Context tours, please visit
our FAQs
.
Book with confidence
— see Context's flexible cancellation policy
here
.
Can I bring my toddler or pre-schooler on this walk?
While all kids are different, in general, this walk is best suited for children between the ages of 6 and 12. The Vatican Museums are extensive and can be very crowded, especially during school vacation periods. Kids younger than 6 may feel overwhelmed by the crowds and by the long walk through the collections.

How crowded are the Vatican sites?
Please be aware that during the summer travel period, the Vatican Museums, Sistine Chapel, and St. Peter's Basilica can be subject to extremely high levels of visitor traffic. It's important to anticipate slower movement, limited visibility, and potential restrictions on accessing certain areas due to the density of crowds. Our experienced guides are adept at navigating through these challenging conditions and will strive to optimize your tour experience.

What is the best time of year to visit with kids?
The Vatican Museums see upwards of 35,000 visitors per day in the high season (Easter - September) and there is very little air conditioning in the buildings. It can be very hot in peak summer and the crowds make it feel even hotter. We recommend visiting during the offseason if possible - October, November, January, and February are the least crowded and least hot months to plan a visit with kids. Please keep in mind that the Vatican is generally more crowded on Mondays, Wednesdays, and Saturdays. It is best to book this tour on a Tuesday, Thursday, or Friday, in the early afternoon when the morning crowds are more likely to have thinned out.
Does this tour include St Peter's Basilica?
No it does not, please reach out to our team to how we can find an option for your requested itinerary.
Does this tour include the gardens?

No, unfortunately it's not possible to visit on one's own. It's a separate tour/ticket only available on the Vatican website and only as part of a tour with the Vatican (no one can wander the gardens). You would have to book that yourselves for after our tour if you wish to see the gardens.

Do people with disabilities pay to enter the Vatican Museums?
People with disabilities may be entitled to free entry to the Vatican Museums. Please
contact us
to find out if you qualify. Please note that while it is possible to visit the Vatican Museums and the Sistine Chapel in a wheelchair, there is no wheelchair access from the Sistine Chapel to St Peter's Basilica. If you use a wheelchair, please contact us to discuss alternate options.
Does this walk "skip the line"?
Yes, we use reserved, timed tickets to bypass the ticket line at the entrance. Context, as all other registered tour companies with special accounts at the Vatican, can enter without waiting in the general entry line. Despite using the reserved entrance, "skipping the line," does not alleviate the biggest difficulty in visiting the Vatican: the crowds. The most important consideration is timing your visit to avoid large tour groups and cruise ships. We schedule our walks to try and find the best conditions inside the museums. Please note, Roma Passes can not be used for the Vatican.
Where You'll Start
Tour Experts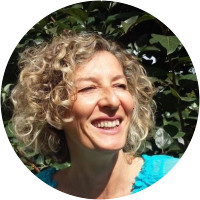 Cecilia is an art historian and a native Roman with a Master's degree in Medieval and Renaissance art from the Sapienza University of Rome. Although her specialty is painting and decorative arts, she has a broad knowledge of the history of Rome and a personal passion for ancient history, which she shares on many antiquity-themed itineraries. Cecilia has worked actively in the past as a lecturer, teacher, and curator of exhibitions. She had been a staff member of the didactive service of the Vatican Museums, the Galleria Doria Pamphili and the Galleria Colonna where she still frequently consults. As a licensed guide for Rome and Florence and with a specialized teaching degree, she has more than 20 years of experience in leading highly-qualified tours.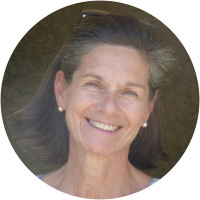 Patrizia holds a Master's degree in Medieval Archaeology and has studied at the Vatican and at the University of Aix-en-Provence. Her experience excavating in Rome is extensive, including major work at the Crypta Balbi in the 1990s, arguably the most significant archaeological excavation in central Rome in the last century. She worked for FAI - Fondo per l'Ambiente Italiano (Italian National Trust) as Rome's cultural attache for over 20 years. Patrizia is the author of the guidebook to Villa Gregoriana (Tivoli). She is an accomplished teacher and guide whose knowledge of (and passion for) the city of Rome is boundless.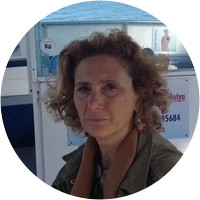 Vannella earned her Master's in art history from the Sapienza University of Rome, with a special focus on teaching. She is an accomplished lecturer and teacher, and has been organizing on-site learning and tours in Rome for nearly thirty years. Vannella is an official guide for the Vatican Museums and has worked in such Roman museums as the Borghese Gallery, Castel S. Angelo, Galleria Colonna, and Galleria Doria Pamphili.
Reviews can only be left by Context customers after they have completed a tour. For more information about our reviews, please see our FAQ.
We had a great time and learned a lot! Cecelia was knowledgeable, very helpful, and was friendly with our family. Thank you! The tour covers a lot of ground and can be intense. Best for older kids who are assertive and outgoing.
May. 21, 2023
Brenda Lee was wonderful educating out kids (and us) about Vatican. It was a very unique experience seeing some of world known Master pieces. She even gave our kids some mosaic pieces to play with. Would definitely recommend this tour to our friends and family. Thank you, Brenda Lee.
Apr. 10, 2023
Brenda knows so much and she was very good with the kids. Thank you for everything!
Apr. 3, 2023