Tour Details
Tour Description
Please note that Context holds Priority Access tickets for Private tours on the dates listed on our calendar. If you do not see a date that works for you on the list, please call us to inquire about additional availability.

On this 2.5 hour tour, we will visit the Exhibition Raffaello which brings together Renaissance masterpieces by Raphael, esteemed artist, architect and scholar, and his contemporaries. We will meet at the Scuderie of the Quirinale in central Rome and spend 2 hours with the artworks. This show runs only from March 5, 2020 to June 2, 2020 and will sell out.
Sites Visited
Raffaello Exhibition at the Scuderie del Quirinale
Included
2.5 hours with a PhD or MA-level guide
Priority Access tickets
Itinerary Details
Considered one of the three giants of the Renaissance, alongside Michelangelo and Leonardo da Vinci, Raffaello Sanzio, known as Raphael, was legendary in his own time and received important commissions from Popes and noble patrons alike. 500 years after his death, Raphael's legacy will be honored and his greatest works will be gathered together at the Scuderie del Quirinale, Rome's premier exhibition space. 2020 will see a series of exhibitions and events in honor of Raphael, but the Rome retrospective promises to be the blockbuster event of the year and is not to be missed. Curators and art historians have gathered over 200 works together for the first time to tell the story of Raphael and his importance on the evolution of artistic expression in the Renaissance. It is fitting that the most important retrospective show of his works should be held in Rome, March 5, 2020 - June 2, 2020, in honor of the 500th anniversary of his untimely death at age 37.

In the company of a Context expert guide, we will visit the exhibition together, learning more about this legendary artist and understanding his impact on the history of art in periods to follow. Our tour will include insight into his life and his relationships with his peers, his patrons and his entourage.
While the main theme of the show will be the artist's years in Rome, the exhibition also explores his development as an artist and his influences on his students, or his "school." The 500th anniversary exhibition will include the following legendary works on loan from art institutions around the world:


Woman with a Veil from the Uffizi,
St Cecilia (Pinacoteca, Bologna),
Alba Madonna (National Gallery, Washington),
Portrait of Baldassarre Castiglione (Louvre)
Self-Portrait with Friend (Louvre)
Madonna of the Rose (Prado)
This is a once-in-a-lifetime chance to see these works displayed together and to discuss them with a Context expert in art history.
Please note that this show will sell out
. This tour can be combined with
Raphael in Rome: Portrait of an Artist tour
for a Full-Day experience of the artist and his city or we can design a multi-day Raphael tour for you to see his complete works in Rome. Please
contact us
for more information.
FAQ
Will Context purchase Priority Access Tickets for the show?
Yes. Please note that Priority Access tickets will be added to your cart along with the tour.
Does this tour include a walking tour of churches and other historic sites?
No. This is a tour only of the 500th Anniversary exhibition. For a walking tour to explore the artist's life please book our
Raphael in Rome: Portrait of an Artist
tour. You can book the two tours together on the same day or on separate days.
I don't see a date I can attend on the Calendar - can you help?
Please
contact us
to inquire about ticket availability and prices for additional dates and times.
Is the School of Athens in the 500th Exhibition?
No. It is a fresco painting and cannot be removed from its location in the Vatican Museums. We can show it to you on one of our Vatican Museums Tours.
I am under 25, why am I paying for a full-price ticket?
For this sold-out show, we pre-purchase tickets and to do so, must buy only full-price tickets. Everyone pays the same ticket price on this Context tour.
I am disabled, am I entitled to free entry?
If you are disabled and entitled to disability benefits and hold a government issued card attesting to that fact (or parking placard) you may be entitled to free entry. Please
contact us
to confirm.
Where You'll Start
Tour Experts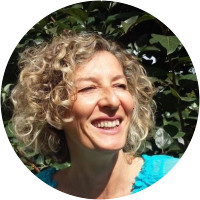 Cecilia is an art historian and a native Roman with a Master's degree in Medieval and Renaissance art from the Sapienza University of Rome. Although her specialty is painting and decorative arts, she has a broad knowledge of the history of Rome and a personal passion for ancient history, which she shares on many antiquity-themed itineraries. Cecilia has worked actively in the past as a lecturer, teacher, and curator of exhibitions. She had been a staff member of the didactive service of the Vatican Museums, the Galleria Doria Pamphili and the Galleria Colonna where she still frequently consults. As a licensed guide for Rome and Florence and with a specialized teaching degree, she has more than 20 years of experience in leading highly-qualified tours.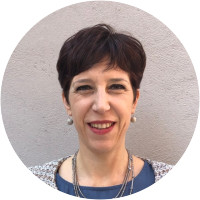 Sara is an art historian with doctoral degrees in Medieval and Modern Art History and Classical Antiquities. She is the author of a book, published by the Accademia dei Lincei, on the antiquities collection of Pope Julius II and has written various articles in important scholarly journals on the history of Renaissance and Baroque collections. More recently, she had published a book on some of the most famous paintings of Caravaggio in Rome which introduces a new interpretation of the works, based on philological data, and which is changing the way we look at this artist. For many years, she has combined her philological research with her work as a university instructor, museum educator and professional tourist guide.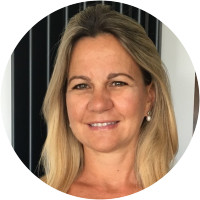 Giovanna is an art historian and Rome native. She has a Master's degree in art history from the Sapienza University of Rome with a specialization in Modern and Medieval art. She works as an editorial consultant for a number of cultural organizations in Rome including the Superintendency of Archaeology of Rome. Giovanna is fluent in Italian (mother tongue), English, and French, and has a unique interest in Mannerism.