Tour Details
Photos & Highlights
Discover Raphael's frescoes and architectural works on site in churches and palaces in Rome's historic center and Trastevere
A perfect companion tour to the Raffaello: The Masterpieces of Raphael at the Scuderie del Quirinale Exhibition, in Rome March 5 - June 2, 2020
Pantheon, Villa Farnesina, Sant' Agostino, Via Giulia, and Santa Maria della Pace
Tour Description
Visit the churches, palaces and backstreets in Trastevere and the historic center of Rome to see where Renaissance master Raffaello Sanzio worked and lived during his time in the Eternal City. This 4 hour walking tour led by a local historian will discuss Raphael's patrons, mentors, and students, taking in the sites and sounds of the city as it was in the 1500s. We will pay homage to the artist at his tomb in Rome's Pantheon, a site where his admirers have gathered for centuries.
Sites Visited
Pantheon
The Church of Sant'Agostino (Isaiah fresco)
The Chiostro of Bramante
Santa Maria della Pace (Sibyls and Prophets frescoes)
Via dei Coronari
Via Giulia
Ponte Sisto
Villa Farnesina (Galatea frescoes)
Included
4 hours with a PhD or MA-level guide
Advanced ticket purchase for Villa Farnesina provided
Itinerary Details
2020 marks the 500th anniversary of the death of Raffaello Sanzio of Urbino, known as Raphael: Renaissance master artist, architect, and scholar. Of the three cities associated with Raffaello - Urbino, Florence, and Rome - it is Rome where he spent the most time and matured as an artist. It is also Rome that witnessed and grievously mourned his untimely death at the age of 37. This tour, designed in conjunction with the exhibition Raffaello at the Scuderie del Quirinale from March 5, 2020, to June 2, 2020, will focus on Raphael's fresco and architecture projects, and, along the way, we will get a glimpse of his artistic, intellectual and personal life in Renaissance Rome.
We will start the tour at his tomb in Rome's Pantheon where he's buried, allowing us to not only visit Raphael's tomb but also focus on other aspects of his cultural milieu. Raphael's brilliant humanist literary circle is represented by the famous inscription by Cardinal Bembo, "Here lies Raphael: while he lived, the great mother of all things [Nature] feared to be outdone, and when he died, she feared too to die." Raphael's own drawings of the Pantheon reflect that he was not only a painter but an architect and passionate archaeologist.
At the nearby 15th-century church of Sant'Agostino, we will view a fresco of the Prophet Isaiah, one of Raphael's important commissions in Rome. Afterward, we can compare this work to another Raphael chapel fresco, the Sybils of Cumae, Persia, Phrygia and Tibur at Pope Sixtus IV's Santa Maria della Pace. In the adjacent Renaissance cloister (the first in Rome) designed by another artist from Urbino, Donato Bramante, we will learn how Raphael became the head architect for St Peter's Basilica.
On our way across the river to Trastevere, we will stroll along Via dei Coronari and Via Giulia: elegant streets that are home to the palaces of Renaissance Popes, before crossing the Tiber River at Ponte Sisto. We will be transported back to the Renaissance as we walk past palaces and buildings largely unchanged since Raphael's time. We can also stop for an espresso or a gelato along the way.
We will end at Villa Farnesina, a pleasure palace designed and built for wealthy banker Agostino Chigi, Raphael's major patron, for the dramatic conclusion to our morning exploration of Raffaello Sanzio's artistic life. We will view the two major works, The Galatea frescos and the loggia ceiling depicting the story of Cupid and Psyche. Seeing the works in situ, as commissioned and executed by the artist and his school, in 1511, we will finish the tour marveling at the grace of Raphael's masterpieces.
Please note that this 4-hour itinerary can be customized as a full-day tour by including additional venues.
The Vatican Museums
The Borghese Gallery
Palazzo Barberini (Raphael's La Fornarina)
Bramante's Tempietto at San Pietro in Montorio
The Chigi Chapel at Santa Maria del Popolo
FAQ
Does this tour visit the 500th Anniversary Exhibition in Rome?
No. Please book
Raffaello: The Masterpieces of Raphael at the Scuderie del Quirinale
if you would like to see the exhibition.
Can this tour be customized to include other works by Raphael?
Yes. We can design a full-day tour to your specifications and can include the Chigi Chapel at Santa Maria del Popolo, La Fornarina at Palazzo Barberini and the Tempietto at San Pietro in Montorio. Whether you already have something in mind or want help crafting something entirely new, our dedicated planning specialists are on hand to make the most of your travels. Context planners, all travelers in their own right and experts in their dedicated territory, will partner with you to create an itinerary suited exactly to your needs and schedule.
How much walking will we do on this tour?
From start to finish, this tour covers about 1.5 miles. We will stop for coffee or gelato along the way!
Where You'll Start
Tour Experts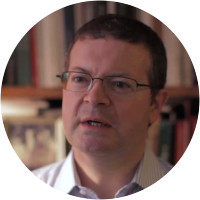 Frank is an art historian and studied at Oxford University and the Courtauld Institute of Art. He is a former fellow of the Metropolitan Museum of Art and lectures for the museum throughout Europe. After many years in New York, he returned to Rome, where he was raised, and is now part of the art history faculty at Temple University Rome.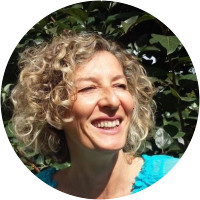 Cecilia is an art historian and a native Roman with a Master's degree in Medieval and Renaissance art from the Sapienza University of Rome. Although her specialty is painting and decorative arts, she has a broad knowledge of the history of Rome and a personal passion for ancient history, which she shares on many antiquity-themed itineraries. Cecilia has worked actively in the past as a lecturer, teacher, and curator of exhibitions. She had been a staff member of the didactive service of the Vatican Museums, the Galleria Doria Pamphili and the Galleria Colonna where she still frequently consults. As a licensed guide for Rome and Florence and with a specialized teaching degree, she has more than 20 years of experience in leading highly-qualified tours.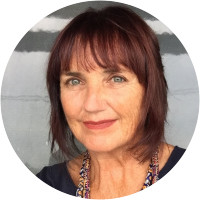 Liz, a native of San Francisco, California holds degrees in architecture from the University of California at Berkeley and Università degli studi "La Sapienza", Rome. She specialized in restoration and urban design. Her restoration projects have brought her to work in direct contact with the rich historical layers of Rome and Italy. She has been leading study walks for Context Rome since its beginning and has lived in Rome since 1988 practicing architecture, researching design and lecturing at university study abroad programs.