Tour Details
Tour Description
In this three-hour Rome food tour, accompanied by a food writer, chef or culinary educator, we will explore some of the city's delicious specialties, with an emphasis on its revered street food culture. Rome shines brightly as one of Europe's top food destinations, with a gastronomic culture that can be traced back to ancient Roman times, and we'll look at how this history, and more recent outside influences, make for a unique, stimulating, and diverse eating experience. During the tour, we will walk through the historic city center or Trastevere on the hunt for the best coffee, chocolate, pizza, and gelato.

Please Note: This tour is best to take in the morning on a weekday because the Camp dei Fiori Market is open, it's less hot and there are less crowds - although if you book later on a weekday or on a Saturday, our experts have alternative itineraries as necessary so your tour experience is not impacted by the market closure.

Our time together will begin near the Jewish Ghetto, where we can sample some of Rome's legendary fried snacks, and possibly carciofi (artichokes). Though the route of our tour will vary depending on the season and our interests, we will hit several different local shops that illustrate the rich food culture of Rome. Whether it be pizza, coffee, gelato, or biscotti, all of our samplings will teach us a bit more about the tapestry of foodstuffs that are integral to the cultural attitudes and history of the city. Our tour will most certainly include an experience with a coffee (or cappuccino) at a local coffee bar, where we'll learn about the history of coffee culture and the fierce rivalries that exist today between different coffee shops.

Of course, our tour will not be complete without a slice of pizza. We'll taste thin-crusted Roman-style pizza and discuss characteristic varieties, especially the renowned pizza bianca. Finally, we'll wrap up our tour at a family-run, artisanal gelateria, where the gelato is made by hand using the freshest ingredients sourced from all over Italy. By the end of our walk, we'll come away with an appreciation for and understanding of the rich culinary tradition that still exists in the center of Rome. Using the lessons learned with our gastronomic expert, we'll comfortably be able to navigate Rome's cafes and food shops like a native.


FAQ

Can I participate food tours if I have food allergies or other dietary restrictions?
Yes. If you have any specific allergies/intolerances please indicate these in the Notes section when you're booking and your guide will do his or her best to accommodate.

Vegetarian, gluten-free, and nut-free diets can certainly be accommodated, although the shops we visit do use wheat flour and nuts in the kitchen for other items. If you are booking privately, we can customize a route that will avoid such items, something that we cannot fully do on our small group walks.

It looks like this isn't available in August. Why?
We don't offer this tour in August since most of the shops are closed.


Are the tastings included?
Yes, you'll notice during checkout, there is a €15 per person tasting fee. Your guide will take care of all purchasing while on the tour.


Is this walk mobility-friendly?
Overall, yes. All sites are accessible although the length of itinerary and terrain might pose difficulties to slow walkers or wheelchair users. Please note, the shops we visit do not have wheelchair-accessible toilets.
Where You'll Start
Tour Experts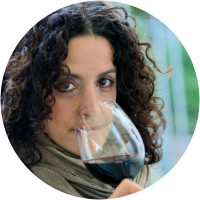 Gina is a food historian, coffee connoisseur and cook. Born into an Italian-American family, Gina spent countless hours in the kitchens of her mom and her Neapolitan and Sicilian grandmothers – watching, cooking, tasting – dreaming of living in Italy. In 2007 she relocated to Rome where she earned a Master's degree in Italian Gastronomic Culture from the Università degli Studi di Roma "Tor Vergata", and became a certified sommelier and member of AIS. She also holds an MBA from NYU. Before relocating to Rome, she worked for Tom Colicchio's Craft family of restaurants in NYC in business development and marketing and she spent some time in the kitchen. Her writing appears on numerous food and travel publications.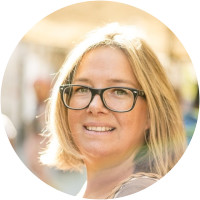 Eleonora is a TV host, journalist, and culinary connoisseur based in Rome, Italy. Her writing appears in several food and travel publications. Her show "ABCheese" is broadcast on Italian food network Gambero Rosso.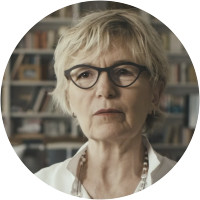 Chiara is a native Roman with family roots taking her back to the rugged mountains of Abruzzo. A passionate connoisseur of Rome and its rich cuisine, she is a trained nutritionist and a personal chef. She's also worked as a personal shopper for years, thanks to her deep knowledge of the artisans' traditions in the city. Over the years, her energetic, multifaceted personality has allowed her to combine valuable volunteer opportunities in several prominent cooking schools, architecture projects, and even nursing. A mother of four high school and college age children, she lives on top of some of the most exciting, trend-setting venues in Rome, culinary and otherwise!
Reviews can only be left by Context customers after they have completed a tour. For more information about our reviews, please see our FAQ.
Chiara was fantastic! In spite of pouring rain and the beginning of the Jewish holidays causing closures yesterday we had a wonderful time, tasted a lot of food and learned a lot about the Jewish Ghetto and Trastavere.
Sep. 27, 2022
Eleonora was an outstanding guide. A true historian and culinary expert. And wonderful person. Brava!!
Sep. 25, 2022
Gina was fabulous in every way! Focused our tour and experience on what "we" wanted to see. Simply the best.
Sep. 24, 2022
Taste the flavors of Rome with Context
Get to know one of the culinary specialists who lead this tour