Tour Details
Tour Description
One really needs weeks to discover Rome. However, time is not always on our side when exploring. We've carefully crafted an itinerary that allows for a deeper snapshot into this magnificent Italian city, in one day only, with a highlight on the Vatican. We will visit the Vatican in the morning followed by the Centro Storico (historic center) in the afternoon, to take in sites such as the Pantheon, the Spanish Steps, and the Trevi Fountain, among others. This itinerary suits those with a desire to delve into the spectacular collection at the Vatican Museums followed by a superb introduction to Rome's historical center. It's for any curious traveler looking to dig a bit deeper into Rome's past, steered along the way by a knowledgeable expert.

** Important information 2021: It is currently not possible to include a visit to the St. Peter's Basilica on this tour. This is subject to change, but currently it is logistically not possible to visit St. Peter's on this tour.
Rome In A Day with Vatican Tour
Full-day private tour of Rome
Expert local guide or scholar
Visit the Vatican with skip-the-line tickets
See the Pantheon, Trevi Fountain and Spanish Steps
The Vatican and Beyond
For the art and art history lover inspired by the Sistine Chapel
Includes skip-the-line tickets to the Vatican, as well as access to the Sistine Chapel. Also includes a historic city center tour of sites such as the Trevi Fountain, the Spanish Steps, and the Pantheon. Local lunch (at own expense).
Our tour begins near the Vatican Museums with an introduction to what we will view inside. We'll bypass the lines of tourists as we head into its galleries with a trained expert in art history. We will spend around 3 hours together exploring the most crucial sections of the Vatican Museums, as well as the Sistine Chapel, including Michelangelo's Sistine Ceiling and Pietà. Touring in a small private group, led by an expert, will give us a solid overview of the entire monument and allow us to both approach and appreciate this outstanding venue in a deeper sense.


From the Vatican to Rome's Historic Core
We'll leave the Vatican behind and stop for lunch at a local restaurant or cafe and use this time to re-energize and discuss anything from what we saw to what-to-do in Rome. After lunch, we will move to the historic center of the city, or the 'Centro Storico'. We'll explore classical Roman streets and squares before moving to one of our favorite spots in Rome: the Pantheon. We will spend some time soaking up the beauty of this world-class site with our local expert. From here we will head in the direction of the legendary Trevi Fountain, where we'll discuss the importance of water to the city, the competition behind its design, and the dramatic tale its sculptures portray. The afternoon will serve as a wonderful introduction to Rome's scenic streets, architectural prowess, and lively hum. As we wrap up our time together in the historic center, we will emerge with a greater understanding and perspective of the city and its incredible collection of buildings, structures, and renowned venues.
Takeaways
At the end of this 'In a Day' itinerary, we will emerge with a much deeper knowledge of how Rome has evolved over the centuries. We'll have ventured across the city to the Vatican and other archaeological sites relevant to the historic, cultural, and artistic identity of the Romans. Hopefully, our 'Rome in a Day' tour will set us up for the remainder of our travel in Italy and beyond.
Miscellany

Please Note: While your guide will do their best to show you the highlights of the Vatican Museums, there may be closures that are beyond our control: works of art can be on loan elsewhere or entire galleries may be closed due to private Papal or Vatican functions. Should this be the case, your guide will take you to one of the many other areas of the Museums.


** Due to current COVID restrictions, St Peter's Basilica will not be included on this tour. (St Peter's Basilica may also experience closures or restricted access due to official celebrations or ceremonies. Should this be the case during your walk, your guide will allow more time in the Vatican Museums and spend time discussing the exterior of the church. )
Where You'll Start
Tour Experts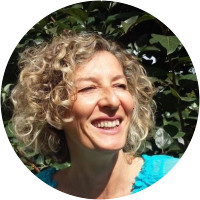 Cecilia is an art historian and a native Roman with a Master's degree in Medieval and Renaissance art from the Sapienza University of Rome. Although her specialty is painting and decorative arts, she has a broad knowledge of the history of Rome and a personal passion for ancient history, which she shares on many antiquity-themed itineraries. Cecilia has worked actively in the past as a lecturer, teacher, and curator of exhibitions. She had been a staff member of the didactive service of the Vatican Museums, the Galleria Doria Pamphili and the Galleria Colonna where she still frequently consults. As a licensed guide for Rome and Florence and with a specialized teaching degree, she has more than 20 years of experience in leading highly-qualified tours.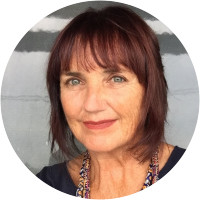 Liz, a native of San Francisco, California holds degrees in architecture from the University of California at Berkeley and Università degli studi "La Sapienza", Rome. She specialized in restoration and urban design. Her restoration projects have brought her to work in direct contact with the rich historical layers of Rome and Italy. She has been leading study walks for Context Rome since its beginning and has lived in Rome since 1988 practicing architecture, researching design and lecturing at university study abroad programs.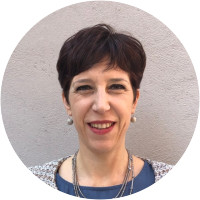 Sara is an art historian with doctoral degrees in Medieval and Modern Art History and Classical Antiquities. She is the author of a book, published by the Accademia dei Lincei, on the antiquities collection of Pope Julius II and has written various articles in important scholarly journals on the history of Renaissance and Baroque collections. More recently, she had published a book on some of the most famous paintings of Caravaggio in Rome which introduces a new interpretation of the works, based on philological data, and which is changing the way we look at this artist. For many years, she has combined her philological research with her work as a university instructor, museum educator and professional tourist guide.
Reviews can only be left by Context customers after they have completed a tour. For more information about our reviews, please see our FAQ.
Deep knowledge. Enthusiastic. Cheerful and helpful. Comprehensive itinerary
Jun. 24, 2021
Cecilia was informative, pleasant and funny. Would love to have her as a guide again!
Jan. 3, 2020
Roberta was very knowledgeable about the Vatican and especially the Sistine Chapel. She got us through all the lines and crowds very quickly. She was a terrific guide!
Sep. 20, 2019