Tour Details
Tour Description
From the late 1600s until the advent of large-scale rail transportation in the 1800s, young members of the British elite ventured on the European Grand Tour in search of art, culture and the roots of Western civilization. The primary value of this journey—on which Rome constituted a mandatory stop—was the exposure both to the cultural legacy of classical antiquity and the Renaissance, and to the aristocratic and fashionably polite society of the European continent.
Rome Literary Tour
This tour taken by England's elite—referred to as The Grand Tour—could last from several months to several years. From the very beginning, it represented as much a literary endeavor as a touristic one; travelers recorded their observations and thoughts in travel diaries, letters home and emotive poetry.
Romantic Poets in Rome
When Romantic poets Byron, Shelley, and Keats arrived in Rome, each for distinct reasons, the rich cultural history of Rome inspired some of the most sensitive and insightful poetry ever written. Romanticism was not, of course, confined to Europe's artistic output but quickly spread to America, where writers were ready to revolt against the neo-classical philosophy of rationale and order. Romanticism emphasized emotion, individualism, and personality over rationality and the constraints of religion. Many important American writers were influenced to write some of their most classic pieces here in Rome.


Interested in learning more about Rome's tradition of visual art? Try our
Vatican Tour
.
On the Walk
During the three hours in the company of our docent, we will sample Rome through the narratives crafted by various British and American authors who travelled to, lived in, and wrote about Rome during the Age of Romanticism, which broadly spans the period between the French Revolution in 1789 and the coronation of Queen Victoria in 1837. Although we will focus on works by the British Romantic poets Keats, Shelley, and Byron, we will also consider their later influence on American writers such as Henry James.
Take Aways
By the end of the walk we will have a better understanding of Romantic poetry and of the places in Rome that inspired the movement. We will also reflect on Romanticism and its wider social and political European context. With the aid of images and texts we will have built up a sense of how Grand Tour visitors viewed the city, both physically and imaginatively, as well as how writing enhanced the awareness of traveling as a transformative experience.
Where You'll Start
Tour Experts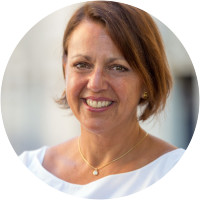 Laurie has lived and worked in Rome since 2006, when she moved here with her family from Cambridge, Massachusetts. An anthropologist and art historian with a BA from Vassar College and a PhD from the University of Pennsylvania, Laurie worked as a curator at museums in Santa Fe and Boston and served as a Fulbright consultant to museums in Southeast Asia before moving to Italy. She teaches courses in Museum Studies and Art under Fascism for Temple University in Rome and other study abroad programs. Laurie has collaborated with the Special Superintendence for Archaeology of the Ministry of Fine Arts in Italy, and is a Research Associate at the Peabody Museum of Archaeology and Ethnology at Harvard University. As she takes students and travelers to museums, archaeological sites, villas, palaces and churches throughout Italy, Laurie consistently experiences the joy of discovering something new at every place she visits.
Reviews can only be left by Context customers after they have completed a tour. For more information about our reviews, please see our FAQ.
What Hilary has created is a work of art in itself. I was moved to tears. The works she has selected and the deeply felt way in which she weaves them into the experience for the guest is extraordinary. It was a privilege to see these places in this way, and something I won't forget. Thank you.
Nov. 13, 2018
Hilary was a true gem, she has a real passion for this and it was a delight to spend the afternoon with her. As an added bonus she helped me navigate the metro..
Oct. 2, 2018
Hillary is superb. She is so knowledgeable & fun to be with. Thank you!
Sep. 26, 2018