Tour Details
Tour Description
Your after-hours tour of the Vatican Museums provides an opportunity to contemplate these exquisite galleries in peace, just as Popes throughout the ages have done. Accompanied by an art historian, we will enjoy a guided exploration of this enormous collection, pausing to take an up-close look at world-class sculptures, tapestries, and frescoes. Our tour finishes with a spectacular visit to the Sistine Chapel, which you'll have to yourselves.

Please note: These dates are by request with the Vatican, and can be difficult to secure. Please provide your alternate availability in the additional details section at checkout. We do our best to work with the Vatican's highly sought-after timeslots that are available before and after their open hours.


Over the centuries, papal patrons have commissioned renowned works, such as the magnificent frescoes by Michelangelo in the Sistine Chapel, and those by Raphael in his Stanze. The Vatican is home to many of the most important sculptures from the ancient world – including the Laocoön and the Belvedere Torso. Led by a Context expert, you are able to view this collection as few ever have—without the crush of the crowds.
Together we will take our time learning about the masterpieces which adorn the Vatican Museum galleries. As we encounter paintings and sculptures brought to life by Italian masters, you'll have the chance to ask questions, engage more closely with Vatican City's unique historical narratives, and come away with unparalleled knowledge of Italy's most iconic museum.


This was the high point of our time in Rome. We were able to visit the Sistine Chapel by ourselves. Also the guide showed us part of the Vatican Gardens, which were not part of the tour. It was remarkable and overwhelming. I was in tears. – Mark, a 2018 Context Traveler
Special Notes About this Experience:
This tour is available by request only. Please share alternate availability when you place your order to maximize the opportunity of securing a date.
Please note that the availability of certain galleries is subject to change due to unexpected activities or events hosted by Vatican City.
Not all of the Vatican Museum galleries will be accessible during this after-hours visit, including the Pinacoteca and Egyptian collections. The Belvedere Courtyard is often closed after hours but will be included if possible. St. Peter's Basilica will not be available.
We normally spend a significant amount of time (35-40 minutes) inside the Sistine Chapel and divide the rest of our time between the Gallery of Maps, the Tapestry Gallery, and the Raphael Rooms, including other collections as time and security permits.
Though this is an after-hours visit, there are a small number of other groups that may be in the museums at the same time, which means we may run into other visitors while in the museum. The number of people in the museums after-hours, however, is minuscule compared to daytime crowds.
This tour meets promptly at 5:45 PM, or 6:45 AM (depending on your booking), so that we may maximize our available time in the galleries together. Meeting point details will be provided once your reservation has been confirmed by our team.
To assist you in planning your trip to the Vatican, we have created an informative resources page on how to tour the Vatican.
Visitors with disabilities may be entitled to free entry to the Vatican Museums. Please consult the Vatican Museums website for further information and please contact us to discuss if you qualify. Vatican Museums Accessibility Information.
You May Also Enjoy:
Where You'll Start
Tour Experts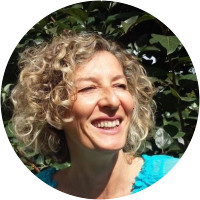 Cecilia is an art historian and a native Roman with a Master's degree in Medieval and Renaissance art from the Sapienza University of Rome. Although her specialty is painting and decorative arts, she has a broad knowledge of the history of Rome and a personal passion for ancient history, which she shares on many antiquity-themed itineraries. Cecilia has worked actively in the past as a lecturer, teacher, and curator of exhibitions. She had been a staff member of the didactive service of the Vatican Museums, the Galleria Doria Pamphili and the Galleria Colonna where she still frequently consults. As a licensed guide for Rome and Florence and with a specialized teaching degree, she has more than 20 years of experience in leading highly-qualified tours.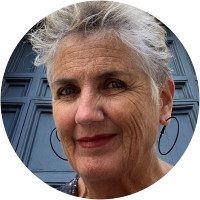 Liz, a native of San Francisco, California holds degrees in architecture from the University of California at Berkeley and Università degli studi "La Sapienza", Rome. She specialized in restoration and urban design. Her restoration projects have brought her to work in direct contact with the rich historical layers of Rome and Italy. She has been leading study walks for Context Rome since its beginning and has lived in Rome since 1988 practicing architecture, researching design and lecturing at university study abroad programs.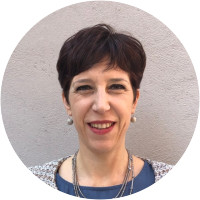 Sara is an art historian with doctoral degrees in Medieval and Modern Art History and Classical Antiquities. She is the author of a book, published by the Accademia dei Lincei, on the antiquities collection of Pope Julius II and has written various articles in important scholarly journals on the history of Renaissance and Baroque collections. More recently, she had published a book on some of the most famous paintings of Caravaggio in Rome which introduces a new interpretation of the works, based on philological data, and which is changing the way we look at this artist. For many years, she has combined her philological research with her work as a university instructor, museum educator and professional tourist guide.
Reviews can only be left by Context customers after they have completed a tour. For more information about our reviews, please see our FAQ.
Our guide Elisa was amazing. So knowledgeable. Our tour was excellent!
Apr. 20, 2023
Alessandra was absolutely amazing. Her outstanding knowledge of the painters in the Vatican museums and the Sistine chapel was incredible. It was an unparalleled experience of the Sistine Chapel. If you could only spend a lot of money on one experience - and you love art - and Michelangelo and Raphael - This is the one to spend it on!
Sep. 1, 2022
The After-Hours tour of the Vatican was truly a once-in-a-lifetime experience. Completely magical and Alessandra was a perfect guide - very knowledgeable as well as charming. I really can't recommend it highly enough.
May. 27, 2022
After Hours Access to the Vatican Museums
Your keys to exclusive access with Context