Tour Details
Tour Description
Walk through Scandinavian history in the cultural capital of Sweden. This Stockholm History Tour of City Hall and the island of Riddarholmen takes us through Swedish political history and centuries of warfare and peaceful prosperity. We'll learn about Sweden's military past, from the story of the atrocious Stockholm Bloodbath to the Swedes' role in World War 2.
Stockholm History Tour
The walk begins with a visit to the venerable wings and decorative halls of the City Hall. We'll start in the present, preparing to take a trip back in time through Sweden's history of war and peace. Not only that, but we'll learn to read parts of Stockholm's cityscape as a document of this history.
Stockholm City Hall
The City Hall is one of Stockholm's most visited landmarks—and for good reason. The famed Blue Hall (nothing about it is literally blue, but we can explain that) is the location of the annual Nobel Banquet following the awards ceremony. Although the Nobel Peace Prize is awarded separately in Oslo, we'll consider the Nobel Foundation as an organization and its global impact during our time here. Its mandate of rewarding significant contributions to society in arts, sciences, and political activism is, in a way, deeply symbolic of Scandinavian sociopolitical ideals. We'll ponder the fascinating contrast between this kind of earnest civic engagement and the reality of striking and maintaining peace.
Glory, Grandeur and the Meaning of Neutrality
Conceptually, our walk will continue to focus on the last century of Sweden's history during our visit to City Hall. Our scope of questions will also look at recent events: how was Sweden the only neutral country in Scandinavia in World War 2? Was Sweden indeed neutral?
The Knights' Islet
Leaving the City Hall, we'll make our way to the island of Riddarholmen to dig further into that past. From here, we'll be able to look out across the water at the warm red brick of the City Hall where we have so recently stood. (Our pro tip: the striking sharp edges of City Hall's crowned tower are at their most picturesque from this distance.) Arriving on Riddarholmen, our walk will consider the development of this small island into a governmental district. Today, it is home to an array of aristocratic structures dating back several hundred years. So, we shouldn't be surprised that this tiny spit of land, known as the Knights' Islet, has a compelling history of its own. We'll find out how the island earned its name, what historical function it served in medieval Stockholm, and whose 17th-century private palaces still stand here.


Along the way out of Riddarholmen through the rest of Gamla Stan, we'll also see the central physical places of power in the Swedish capital city, like the Parliament Building and gardens, as well as the northern facade of the Royal Palace. (If you'd like to take a
Stockholm Royal Palace Tour
that includes its interior, we do that, too.) As we walk, we'll consider how Sweden's political values are expressed in these buildings. How do Swedish values of the past transfer to modern Sweden? The history of the monarchy and the modern social state in Sweden has played an important role in their military endeavors, then and now. Together, we'll unpack what this has meant for the residents of this capital city.
Take Aways
A history of war in Sweden is also a history of Scandinavia and Northern Europe, of geopolitics and economic interests, of power and prosperity. Our time at the City Hall and out exploring lesser-known historical landmarks will help us to understand the major forces that have been at work in Sweden for centuries.


We end our time together by turning back towards the city center and filling in the rest of the story of Sweden as a Scandinavian geopolitical power. We will finish within easy reach of the center of Stockholm, primed to view our host city with a new level of understanding.
Where You'll Start
Tour Experts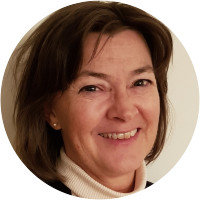 Karin grew up in the Stockholm area and spent her studying years in Uppsala, a university town one hour north of Stockholm, before deciding to move back to the capital. She holds an MA in Languages Education and has been teaching English and French in Swedish schools for about 30 years. To improve her language skills and knowledge of different cultures, she spent time working and studying in the UK, France, Switzerland, and the USA. During her years of studies in Uppsala, she also took some time off to work as a tour leader in Brussels, Paris, and on the Channel island of Jersey. More recently, during the summer holidays, she has hosted passengers traveling through the 58 locks of the Göta Canal, a waterway between the two cities of Stockholm and Göteborg, known as "The Blue Ribbon". Besides her background in linguistics and culture, her interests are music, dance, art and spending time with friends and family. Working as a qualified Stockholm guide constantly gives her plenty of new discoveries and knowledge about her city.
Lena, a Stockholm native, holds a BA in languages (German and Spanish). She has also graduated in conference interpreting and combines her work as a qualified Stockholm tour guide with interpreting assignments, primarily for the EU institutions. For the past 25 years, she has shown the city of Stockholm to visitors from all over the world. She takes great interest in digging deeper into history and socio-political issues as well as into culture and thinks that both the big lines and the interconnection of things as well as details and anecdotes are important. Apart from spending time with family and friends, her great pastime is singing.
Reviews can only be left by Context customers after they have completed a tour. For more information about our reviews, please see our FAQ.
She was very knowable and presented information well
Jul. 25, 2018
Eva was great! We really enjoyed our tour with her and learned so much about Sweden as well as City Hall. She was very kind to walk us back to our hotel.
Jul. 3, 2018
Lars , as expected, was a wealth of knowledge. He was interesting and spoke well. We did a lot of standing while he was answering questions and talking - while necessary sometimes - it got very long with standing and one of our group finally said could we please sit while hearing the rest of the conversation. I was grateful for that! I am a Virtuoso travel advisor, and I have used Context in Rome. I do have clients use it at times - as the knowledge of the guides is superb. I would think twice about Stockholm again - as clients really need to be able to take the cobblestones and the constant standing. It was an unusual amount of standing and probably unnecessary at times. But - that said - Lars was very on top of his subject and I learned many new things -( my second trip to Stockholm in 3 years). Please think about some quick seating ( plenty of places to do so) in future outings. Thanks again- Betsy
Jun. 20, 2018